Connected car for leasing companies
Smart data. Smart mobility.
Life in the vehicle leasing sector is never short of challenges.
Whether in the back office or in custom­er­-facing departments, knowledge is power when it comes to cost control and management of vehicle assets. From maintenance scheduling to de-fleeting – access to up-to-date information can hold the key to efficient business operations.
Our cloud-based connected car services giving you, your customers and your customers' drivers up-to-date insights into vehicle mileage, engine status, maintenance needs and performance.
Lower your maintenance costs
Up-to-date access to odometer and vehicle maintenance data helping you anticip­ating vehicle maintenance cycles.

Supports on taking prevent­ative measures to minimise repair costs and optimise residual values.
Improve your customer service
The tools to minimize vehicle off road time

Provide your customers with insights to help improve safety, efficiency and driving performance

Provide accurate and detailed management information to simplify processes
Optimize de-fleeting operations
Helps you optimizing which vehicles are better to select for de-fleeting earlier with our up-to-date connected car data.
Simplify your back-office
Helps simplifying complex tasks and aids on tax admin­is­tration for your customers.

Helps you controlling your insurance costs by enabling better anticip­ation of vehicle contract end.
Webfleet Solutions connected car for leasing companies
Integrate seamlessly with your existing back office software systems, from off-the-shelf asset management suites to bespoke applic­a­tions. Tailored insights via easy-to-use software interfaces to help improve day-to-day working life for you, your customers and their drivers.
NEXTFLEET for you
NEXTFLEET is an easy-to-use interface which gives you greater control of your vehicles with dynamic reporting for improved levels of customer service, asset and maintenance management and admin­is­tration.
Learn more about NEXTFLEET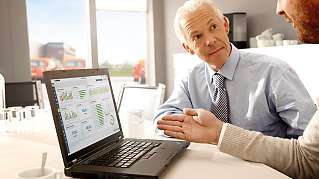 WEBFLEET for your customers
Our flagship fleet management solution WEBFLEET is now delivered to your customers.
Compre­hensive set of reports and easy-to-read dashboards to help you improve customer service and enable you to cut fuel, maintenance and admin costs.

Helps them to improve driver safety with OptiDrive 360.
Learn more about WEBFLEET
App support for drivers
WEBFLEET apps provide drivers with trip data and driving style monitoring, handy tools such as find my car, logbook overview and vehicle health check. This will enable you and your customers to create internal buy-in for telematics imple­ment­ation in the company.
Learn more about our drivers apps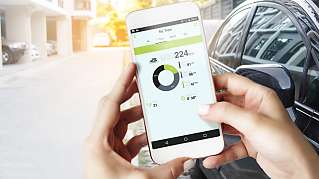 Request callback
Discover how connected car can benefit your business