Connected car for insurance companies
Careful driving. Tailored premiums.

The motor insurance market for both personal and commercial lines is set for a period of trans­form­ation. Insurers can now unlock the potential of connected car data to open up new marketing, under­writing and pricing oppor­tun­ities.​

With Webfleet Solutions cloud-based connected car services, you can create tailored usage based insurance (UBI) products. Encourage your customers to actively improve their driving behaviour – and by doing so, help to lower road accidents, insurance claims and increase your business profit­ab­ility.​

+
Refine your insurance policy
Help enhance your driving risk assessment strategy and monitor all aspects of driving behavior.

Promote careful driving – and reduce claims.

Among high-risk market segments, such as young or first-time drivers.

Help you reduce fraud and investigate accidents faster.
Enables you to increase customer loyalty
Notify insurers or call centres in real time using crash data.​

Offer the best premiums for each policy and supports you remaining competitive.​

Helps reducing the chance of theft-prone vehicles.
Supports you remaining competitive
Lower tow charges and optimize roadside assistance with immediate notific­ation of vehicle breakdown.

Start small and scale up. Get the financial flexibility of our Pay As You Grow model.

Helps generate new revenue streams through additional services, such as assistance, private e-call (emergency) and b-call (breakdown) services.
Harness the power of data-driven insurance​
Our connected car services can integrate important customer data – from either personal or commercial line policy holders – seamlessly with your back office software systems using our open API platform.​
Business integration
Seamlessly integrate telematics data into your core back-office systems, to get access to all your customer data in one place.​

Wide range of systems integrators and software vendors working with our APIs that can develop bespoke applic­a­tions for you.​​

Gather all drivers data in one places and get insights on their driving behavior.
Learn more about business integration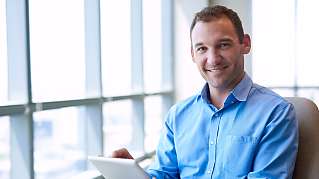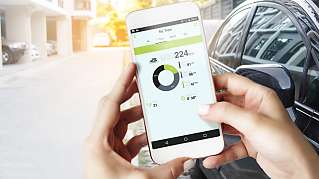 App support to help you drive safer
Empower your customers with driving behaviour feedback and vehicle data. Create your own app via our easy-to-deploy SDKs and APIs and provide:
Driver scores

Vehicle usage

Crash notific­ation/Emergency call (e-call)

Breakdown call (b-call)
Learn more about our drivers apps
AppDrive powered by Webfleet Solutions
Request callback
Discover how connected car can benefit your business.