BENEFIT FROM OUR OFFER
Talk to one of our specialists. Offer good til 31 July 2022 only.
Webfleet Asset Tracking helps monitor your trailers
Bridgestone's globally trusted fleet management solution lets you keep track of your trailers' positions and usage.
It helps you:
Locate your trailers
A clear map view makes it easy to see where your trailers are, on or off site.
Stay in control
Webfleet tracks your trailers alongside your trucks on one interface.
Detect theft in time to take effective actions
When your trailer enters or leaves a defined area or if a movement is detected, you get a notifi­cation.
Manage your trailers' usage
Automated reporting shows you the way your trailers are used.
Maintain your trailers' condition
Schedule maintenance easily based on odometer, operating time or time since the last maintenance.
Reduce workload
Automate tasks to improve the accuracy and efficiency of asset management.
Webfleet: One platform where you can do it all
When you manage a transport fleet, you've got a lot on your hands - schedules, routes, safety, security, drivers, compliance, maintenance, fuel, costs, and much, much more. Wouldn't it be easier to have one platform where you could do it all?
Find out why Webfleet is the market leading telematics solution for European transport fleets, connecting more than 200,000 HCVs across the continent.
Locate your valuable assets
Webfleet's detailed map makes it easy to see exactly where your assets are. If they're not on-site, stay confident you can locate them quickly.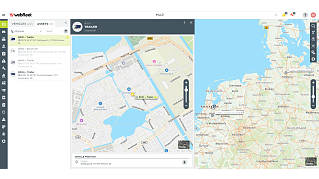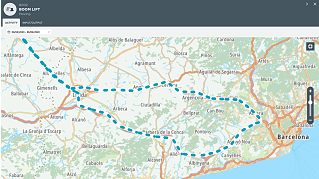 View the location of your asset
Gain visibility into where your assets have been with position updates every five minutes on the map1.
Instant alerts help prevent theft
Webfleet lets you know when your asset's status changes. For example, if it enters or leaves a defined area or if an unautho­rized movement is detected, you get a notifi­cation.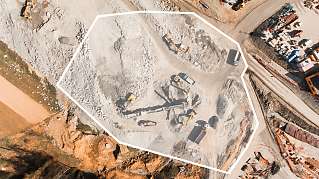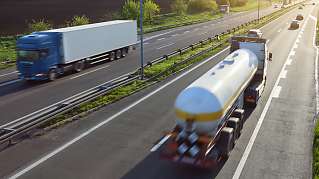 Maintain your assets' condition
You can schedule and manage maintenance tasks to keep your assets in good condition. Set up notific­a­tions based on odometer, engine hours or time since the last maintenance.
Know how your assets are being used
Either use Webfleet's asset tab for a quick overview or view automated reports regarding your assets' statuses, including current position, trip, maintenance, address, location, and input reports (e.g. trailer door status).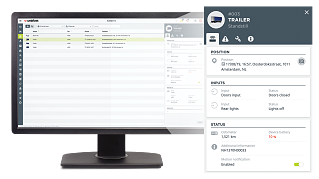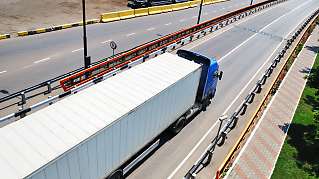 Couple your asset and vehicle
If your vehicle is also equipped with a LINK tracking device, the coupled asset information is displayed automat­i­cally on the map for both vehicles and assets. You can easily identify which asset is connected to which vehicle.
Monitor your whole operation
Webfleet displays the location and status of every trailer, powered asset2 and vehicle in your fleet on one interface.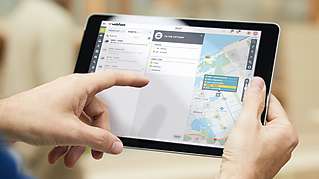 To get started, you need the following
Cloud software Webfleet on any device
Dashboard, maps, reporting and integration with 3rd party software
LINK 340 trailer tracking device
Dustproof and waterproof (IP67) device designed for harsh environ­ments.
MECKY LOGISTICS GMBH has been using the Webfleet since 2015. With the great new Asset Tracking LINK 340, we track our trailers and our tractors in one place, which is a big help for our business.
Mecky Logistics GmbH
Our awards and certifi­cates
Stay in control, cut cost and maintain the value of your assets
Receive a quick quote tailored to your business.
BENEFIT FROM OUR OFFER
Talk to one of our specialists. Offer good til 31 July 2022 only.