Get a demo +
FREE consul­tation
Track the locations of your electric vehicles, whether they are parked or on the go
Monitor your whole fleet in one view along with your internal combustion engine (ICE) vehicles
Stay confident about range by ensuring your drivers have enough charge to complete their jobs
Plan your jobs by dispatching based on vehicle charge information
See real-time charging information and always know your EVs' charge levels
Adapt to the unexpected with real-time notifi­ca­tions and EV charging points displayed on the map
Fleet electri­fic­ation planning report
Are you thinking about adding electric vehicles to your fleet but not sure where to start? Our fleet electri­fi­cation planning report will evaluate your current fleet and recommend which vehicles could be replaced with an electric model.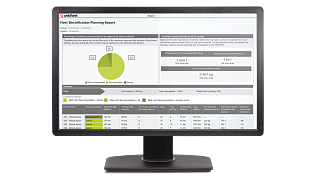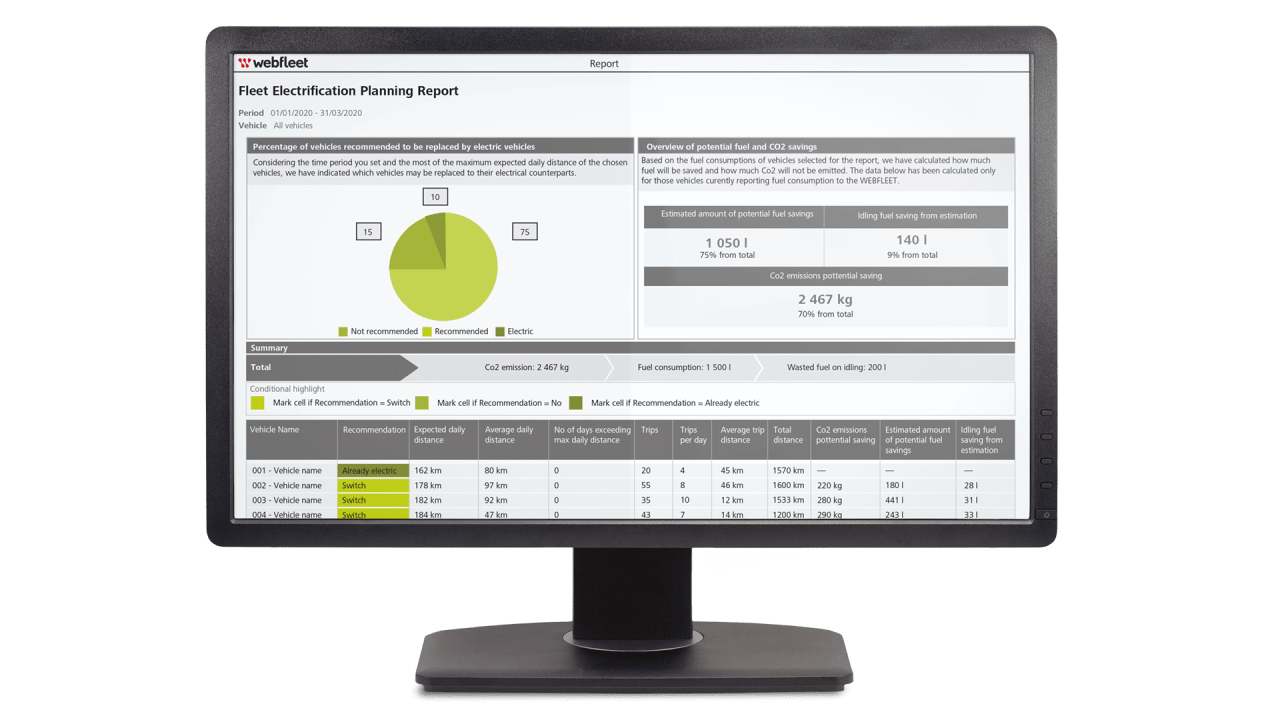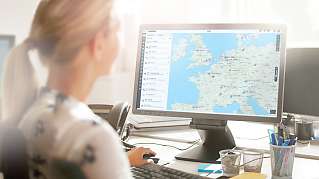 Know where your electric vehicles are
Track the locations and movements of your EVs in real time to adapt quickly to new devel­op­ments, make smarter operational decisions and improve customer satis­faction. You'll also get access to important information about driving behaviour.
Real-time battery level
Reduce your range anxiety regarding your electric and plug-in hybrid vehicles by always knowing their battery level and remaining driving range.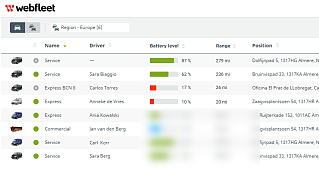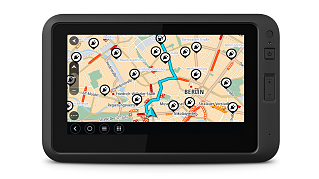 Find the closest EV charging locations on the road
Your drivers can rely on TomTom's EV map coverage on their PRO Driver Terminal with charging points in over 50 countries throughout Europe, the Americas, the Middle East, and Asia.
Over
20

years
of experience
Our awards & certifi­cates
Discover our EV solutions