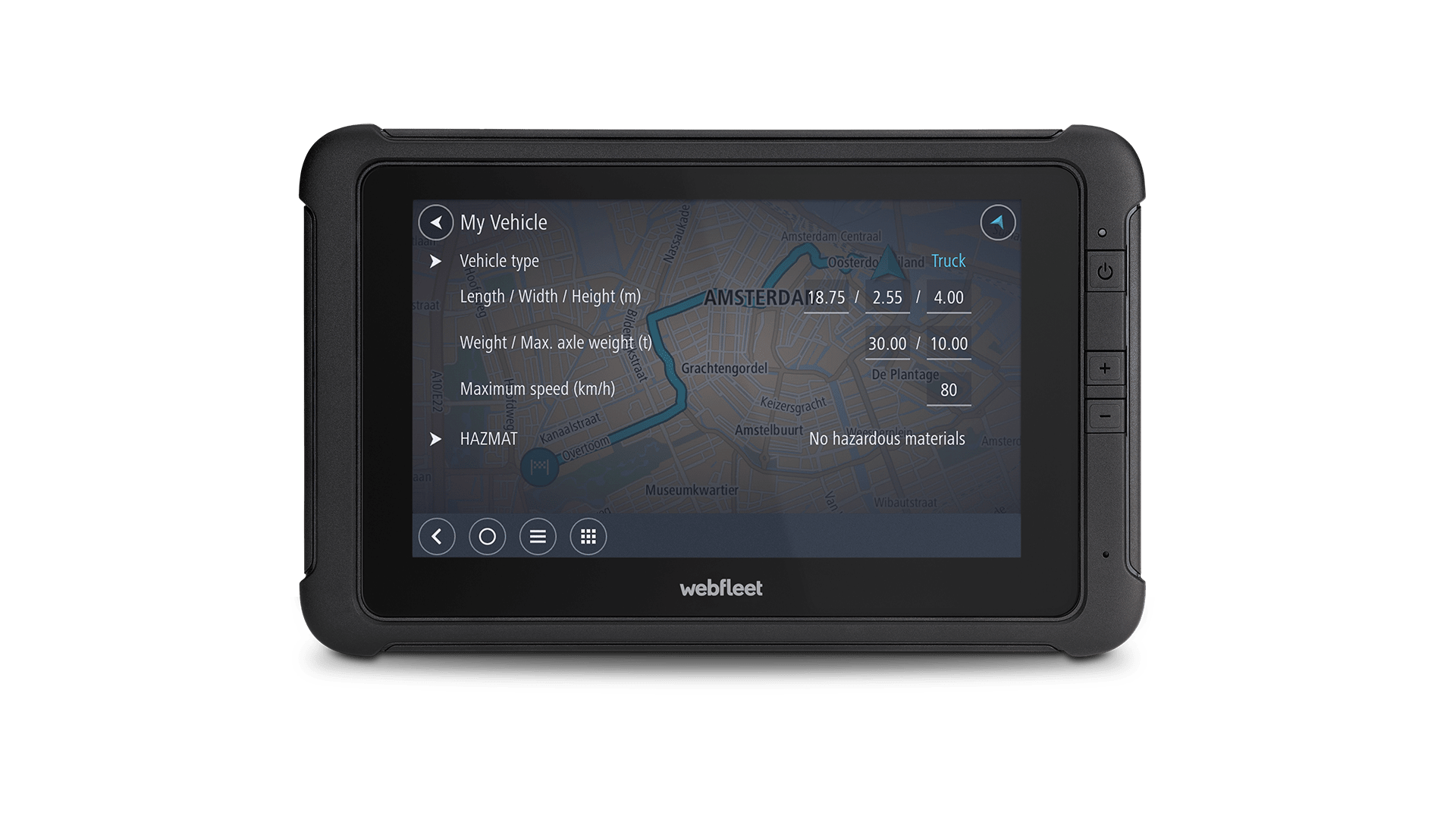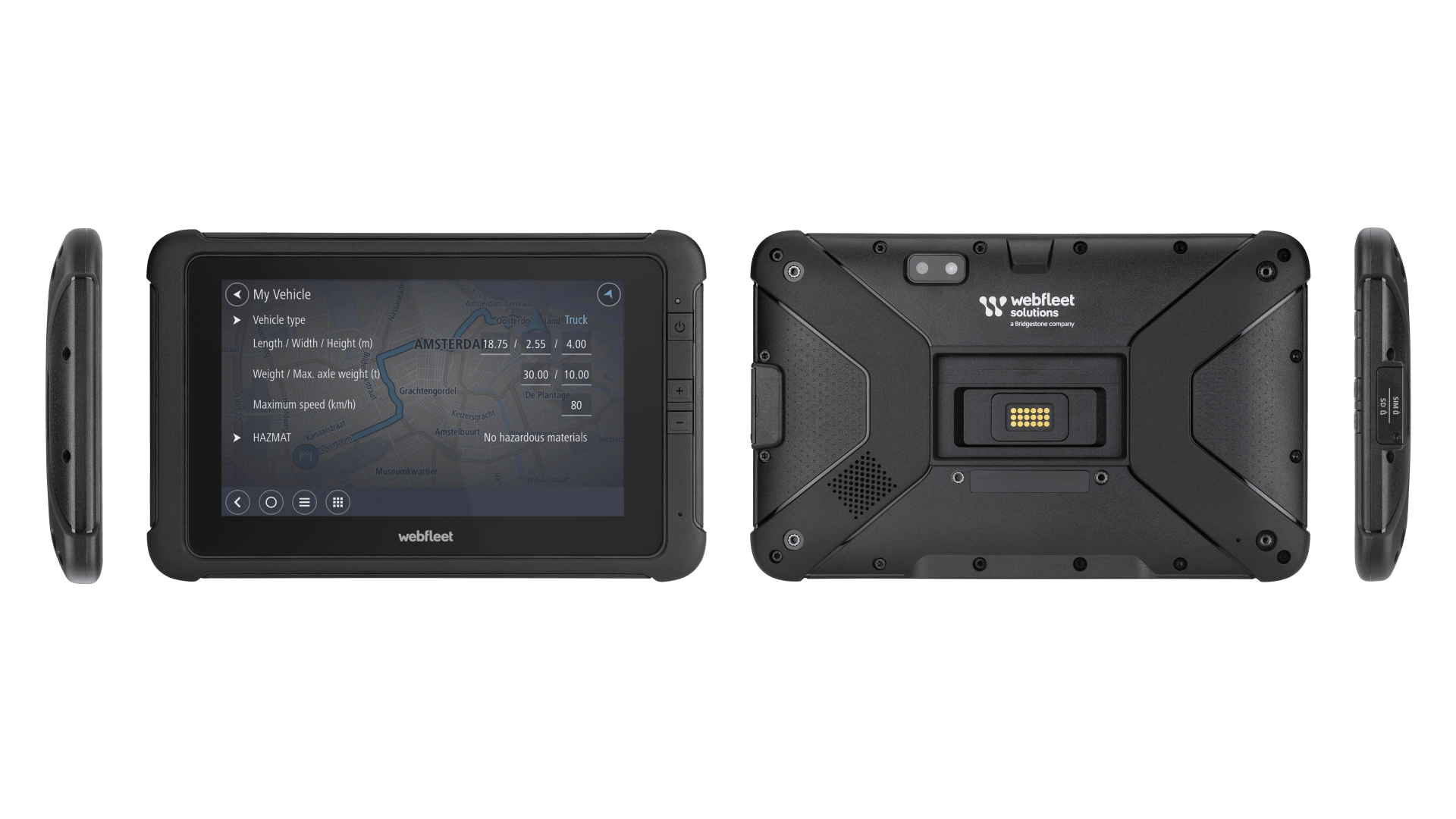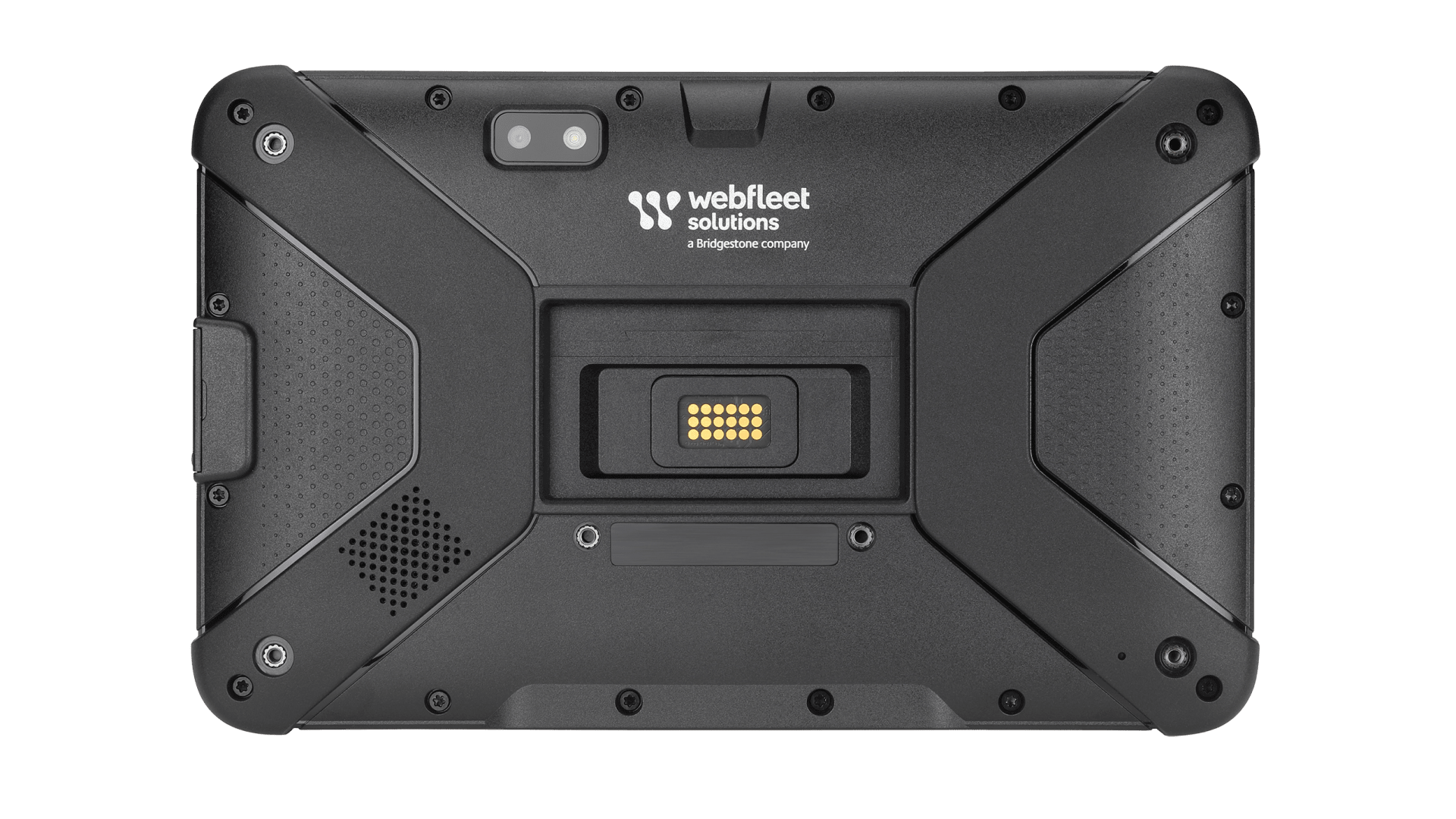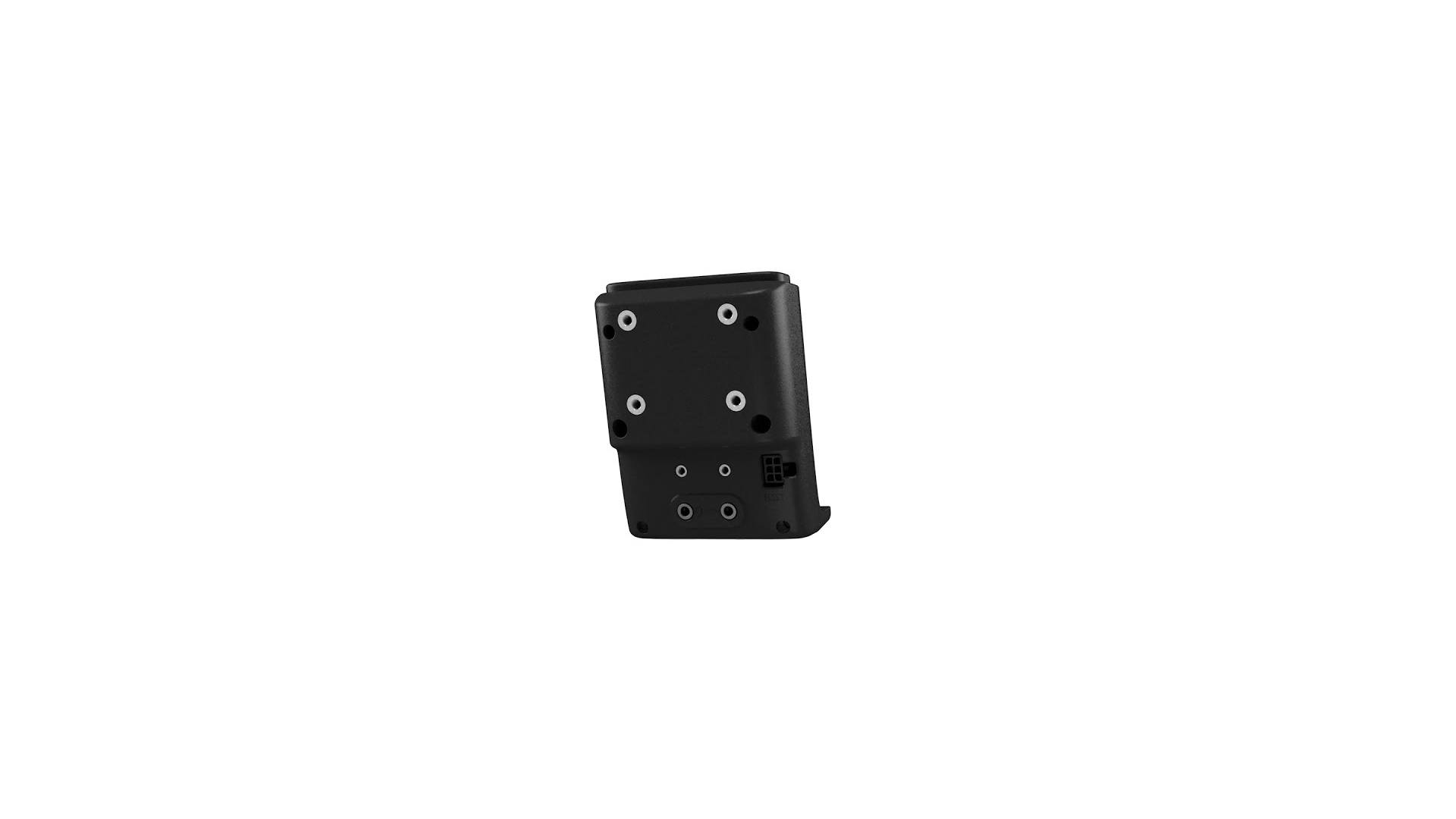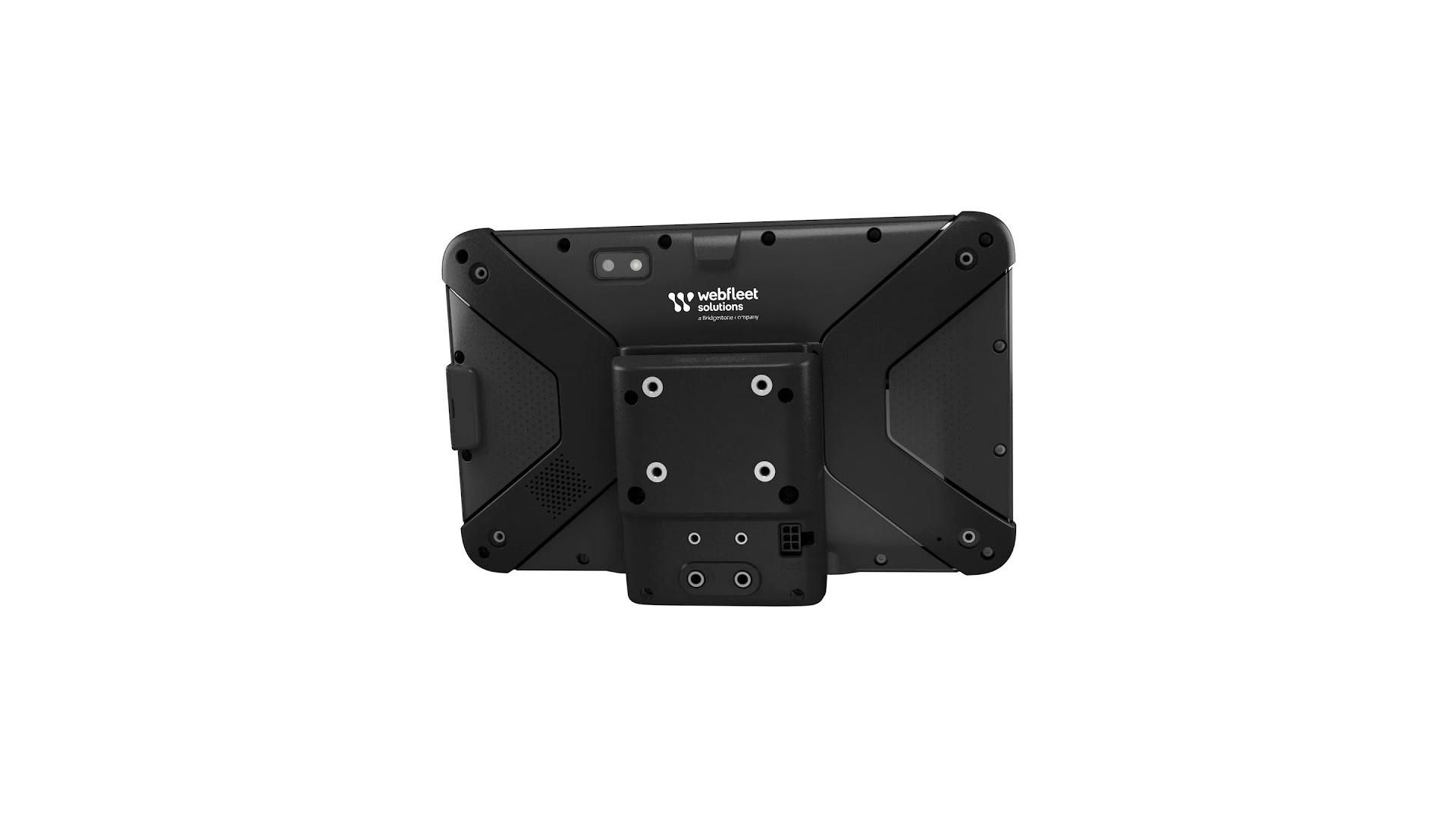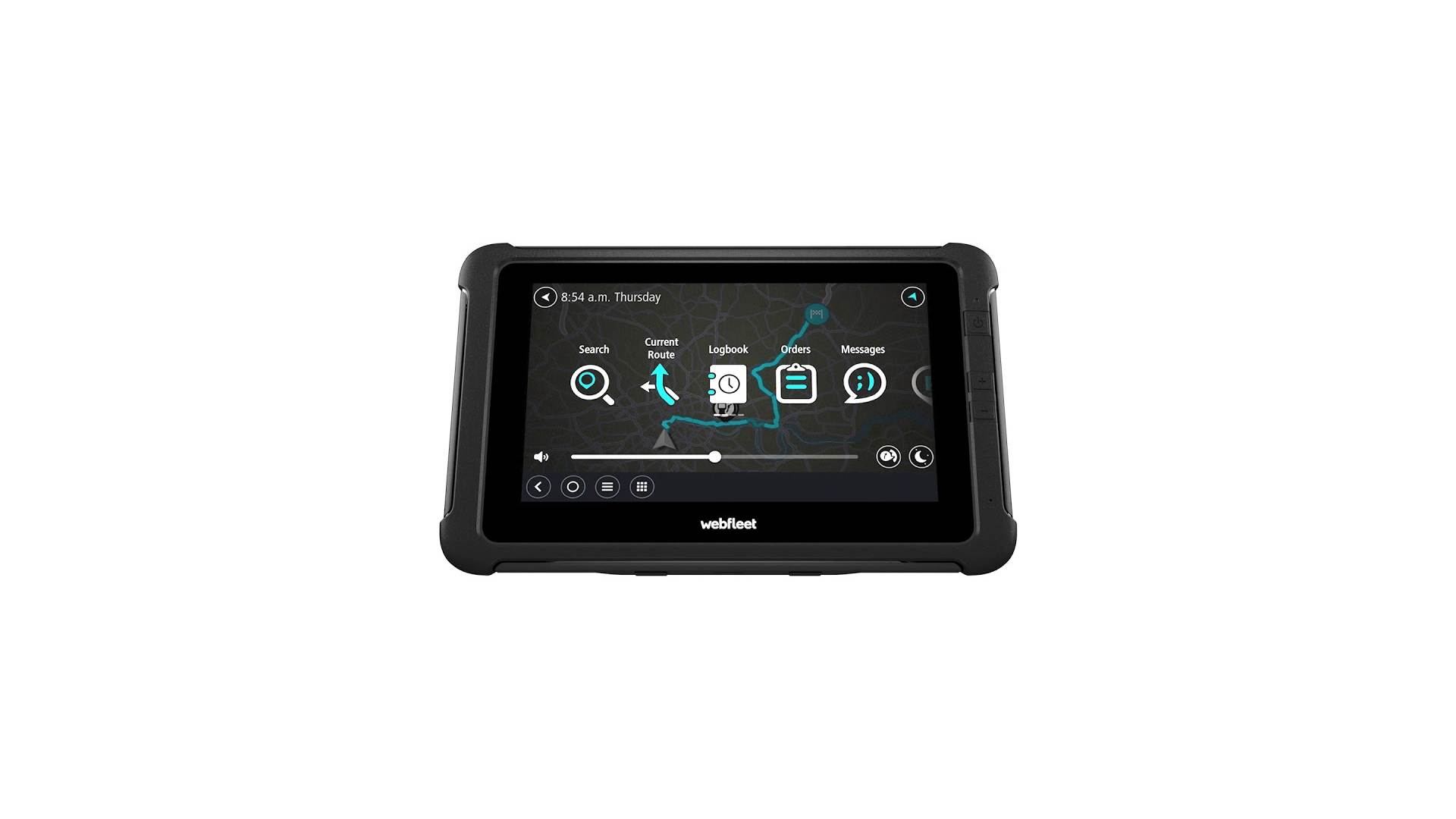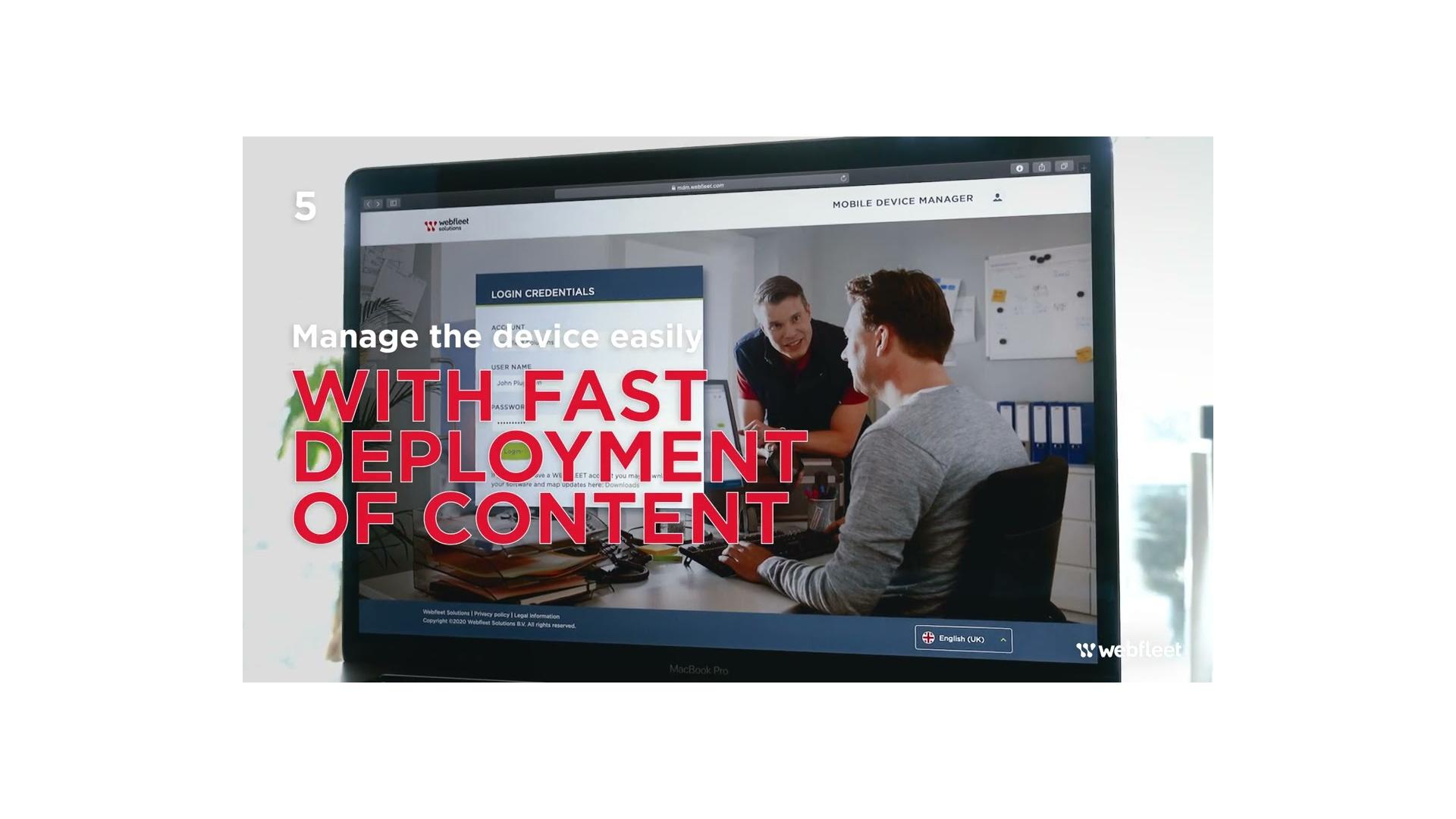 PRO 8475 TRUCK
Connecting your workforce and business with Google Services
Optimised for
Can connect to LINK 410, LINK 510, LINK 710, LINK 740.
Android 9 with Google Mobile Services (GMS)
7″ high-end tablet optimised for both in-vehicle and outdoor usage
Superior ruggedness
Best-in-class truck navigation and traffic
Versatile cradle with several connection ports
Built-in camera and rear-view camera support
Fleet management function­ality in combination with Webfleet
Customise the device to suit your business needs
Support drivers to be safer and more efficient
7″ high-end tablet
High-quality display and glove-en­abled usage
Android 9 with
Google Services
Get access to thousands of useful business apps
Large vehicle navigation
Get truck and coach specific routing and points of interest (POIs).
Ruggedised design
Ideal for use in harsh conditions
Versatile cradle
Holds the device securely and offers versatile connection ports
Working time
Log working hours with a simple tap on the screen
Watch PRO 8475 TRUCK in action
Drop-proof
Protected against drops from 1.5m (MIL-STD-810G certi­fic­ation).
Break­-res­istant
Protected by hardened glass (level 6H+).
Shock-proof
Protected against 20G peaks shocks (SAE-J1455 standard).
UV-res­istant
Protected against UV radiation.
Vibra­tion-proof
Protected against strong vibration (SAE-J1455 standard).
Dust-pro­tected
Protected against dust (IP5x certi­fic­ation).
Water­-pro­tected
Protected against water/ spray (IPx4 certi­fic­ation).
Technical specific­a­tions
OS
Android™ 9 with Google Mobile Services (GMS)
CPU
Qualcomm® Snapdragon™ Octa-core 1.8 GHz, 64-bit
Connectivity1
LTE (Category 6 speed) via microSIM (optional)
Screen
7″
Special anti-re­flective and matte finish (AG-etched) Multi-touch IPS
Wi-Fi®
802.11ac Wave 2, 802.11a/b/g/n, 2.4 GHz & 5 GHz
Bluetooth®
Bluetooth 4.2 (incl. Bluetooth Low-Energy)
Camera
8 MP (with flash and two microphones)
Sensors
Accel­er­o­meter, Ambient light, Temperature, Vibration Electronic Compass, Gyroscope
Memory card slot
microSDHC/XC, up to 128 GB
lockable SD card slot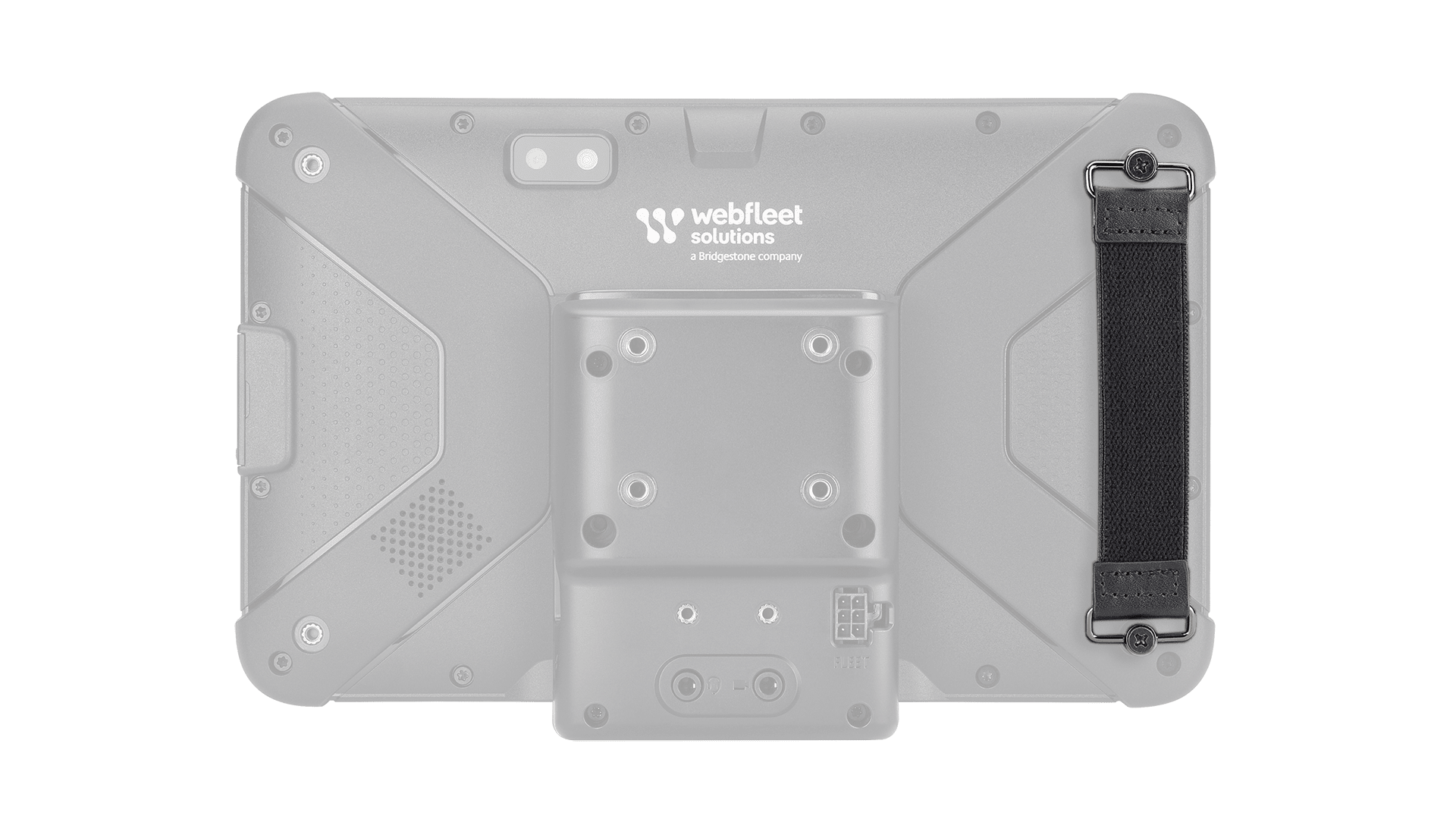 Hand strap
Convenient holding of the device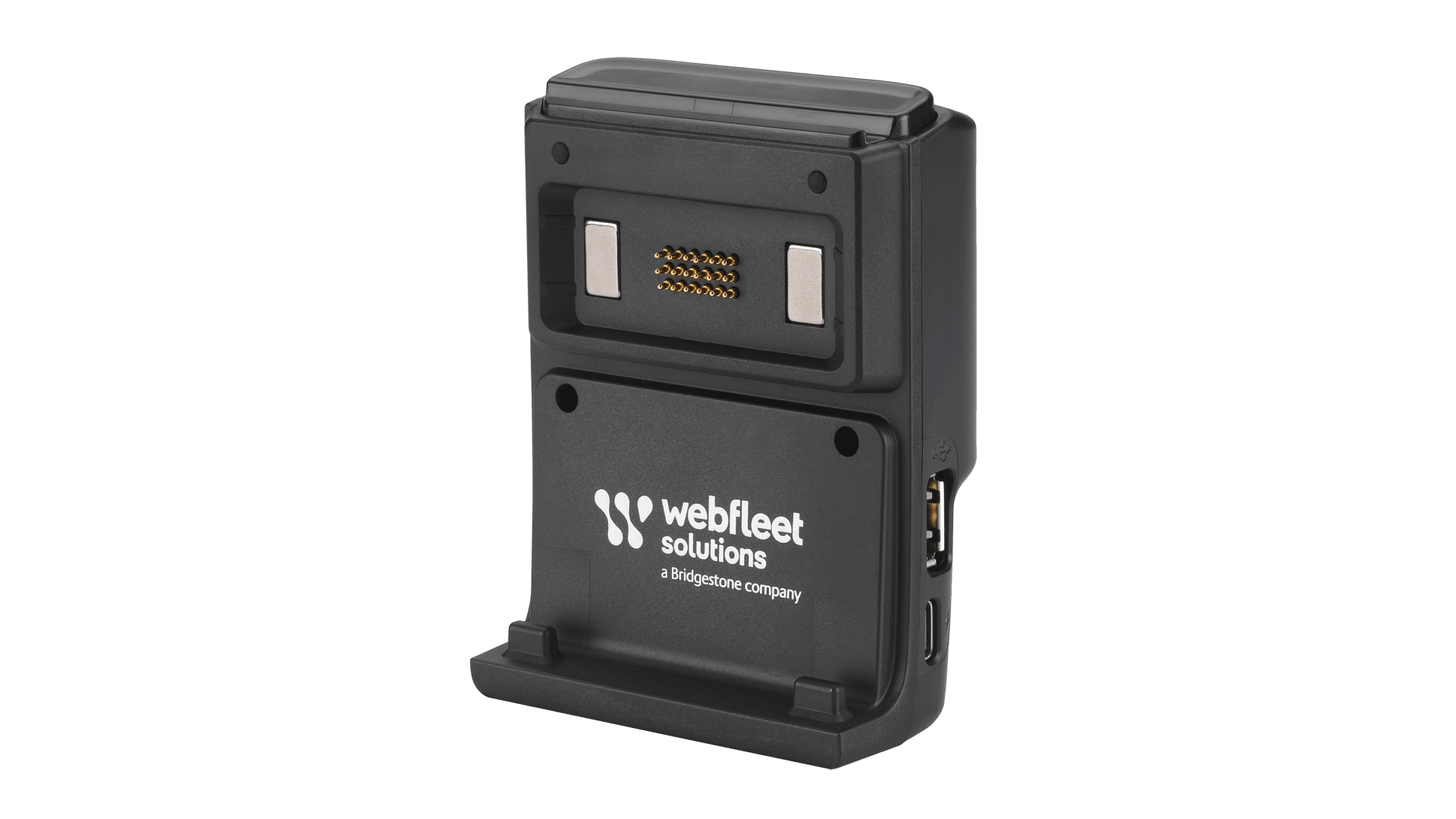 Cradle (replacement)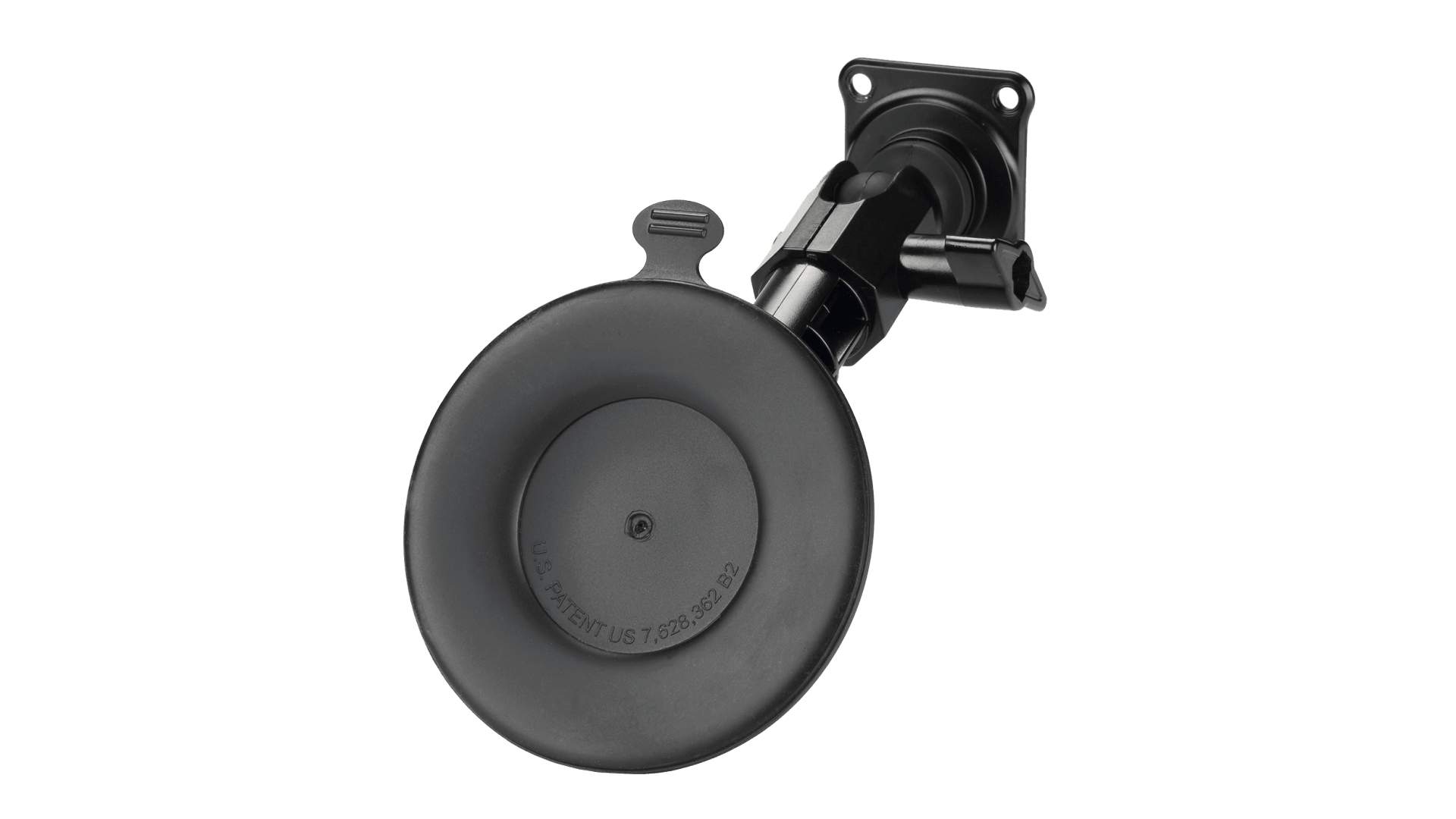 Windshield mount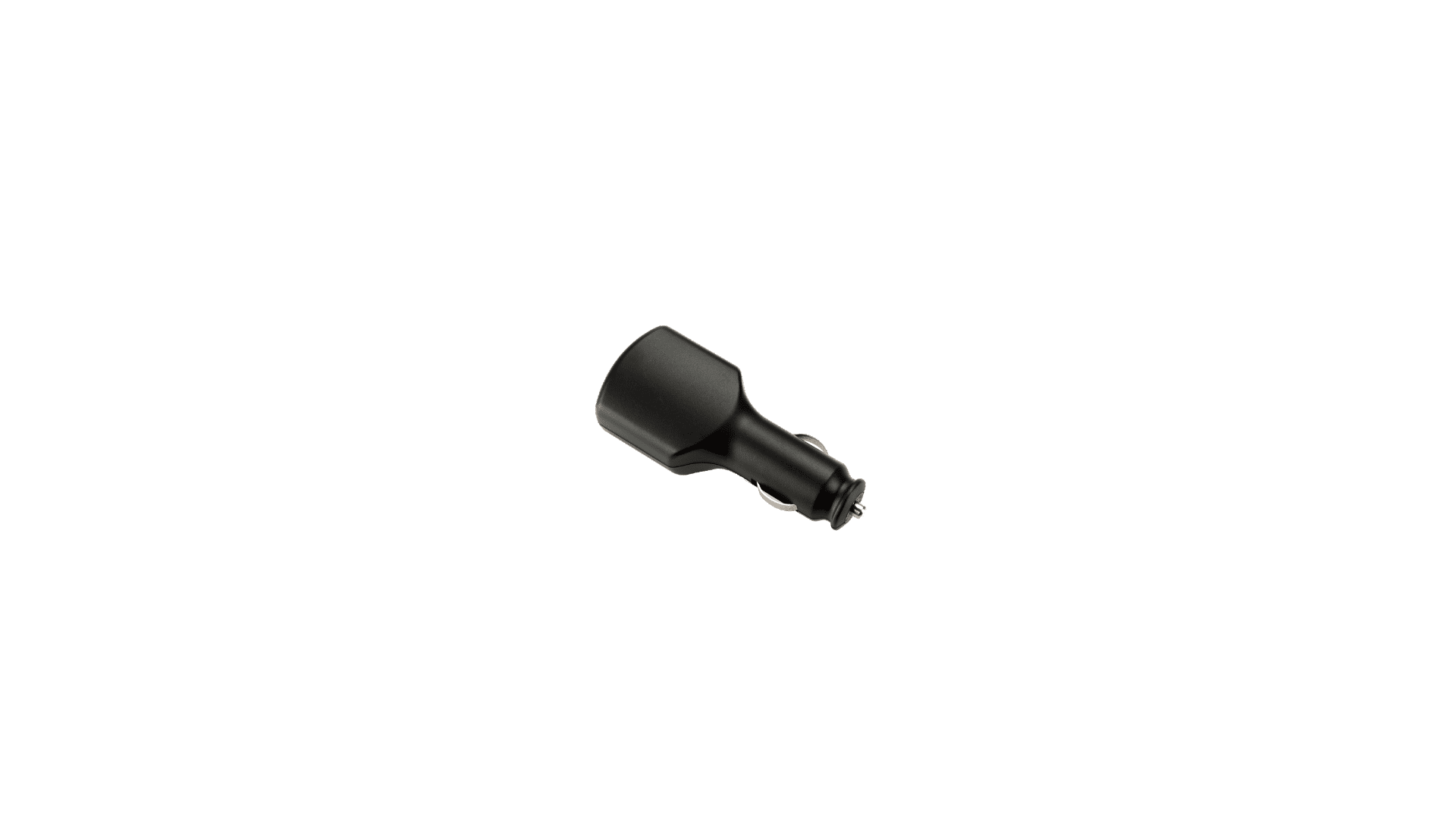 Car charger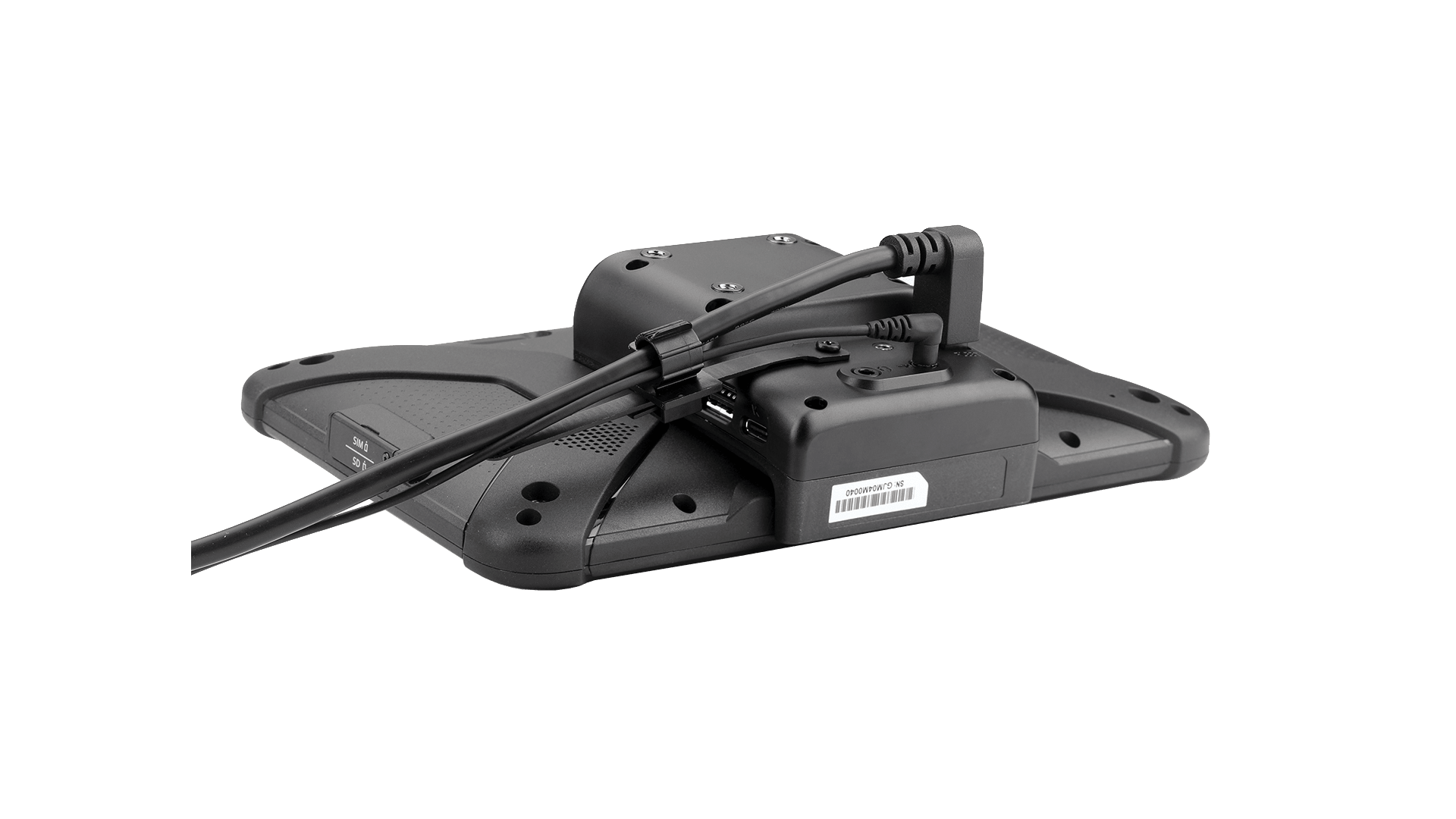 Cable fastening clips
Prevents the uninten­tional discon­nection of cables from the cradle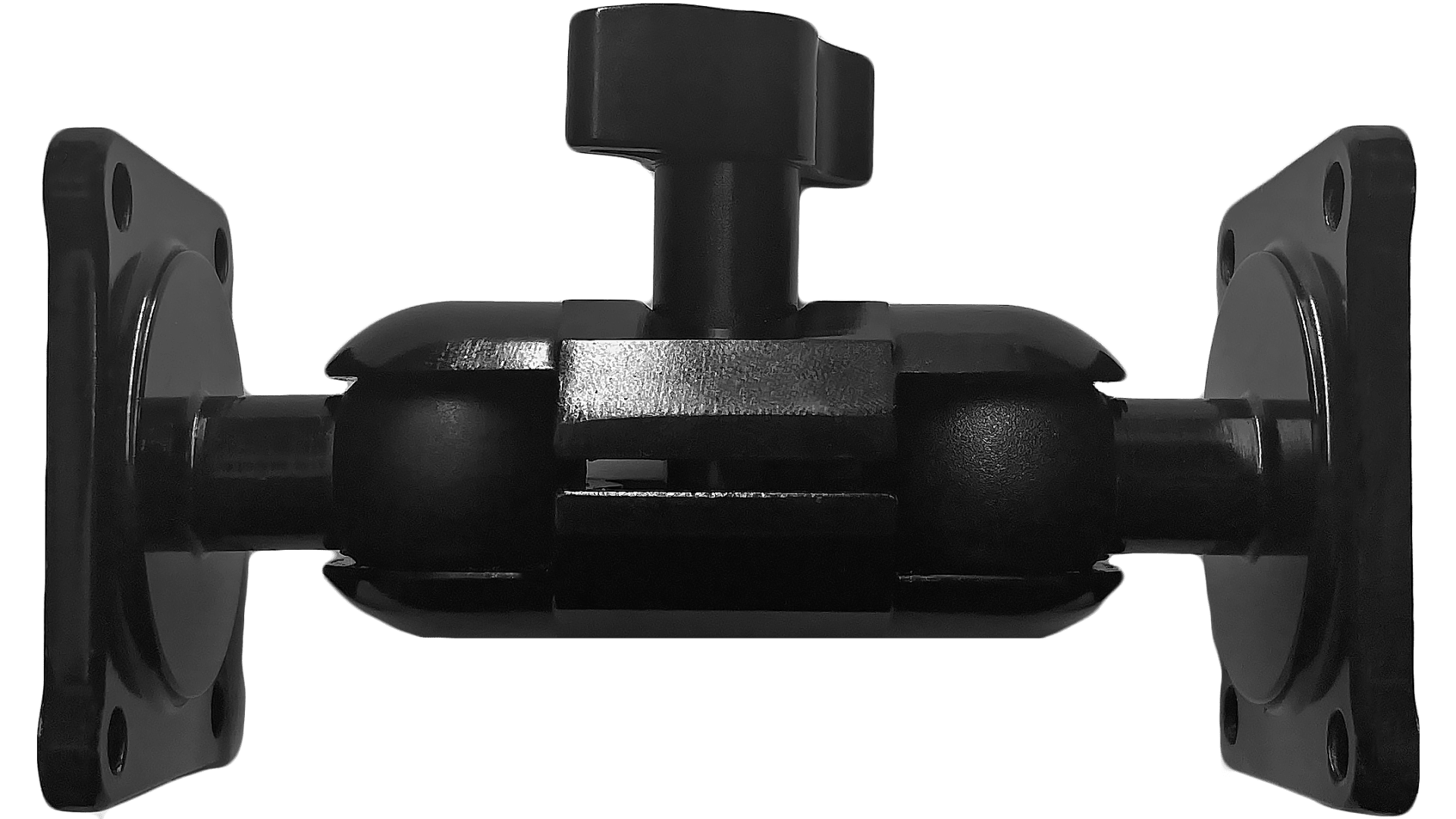 Double Ball Mount
Allows for flexible adjustment and perfect viewing angles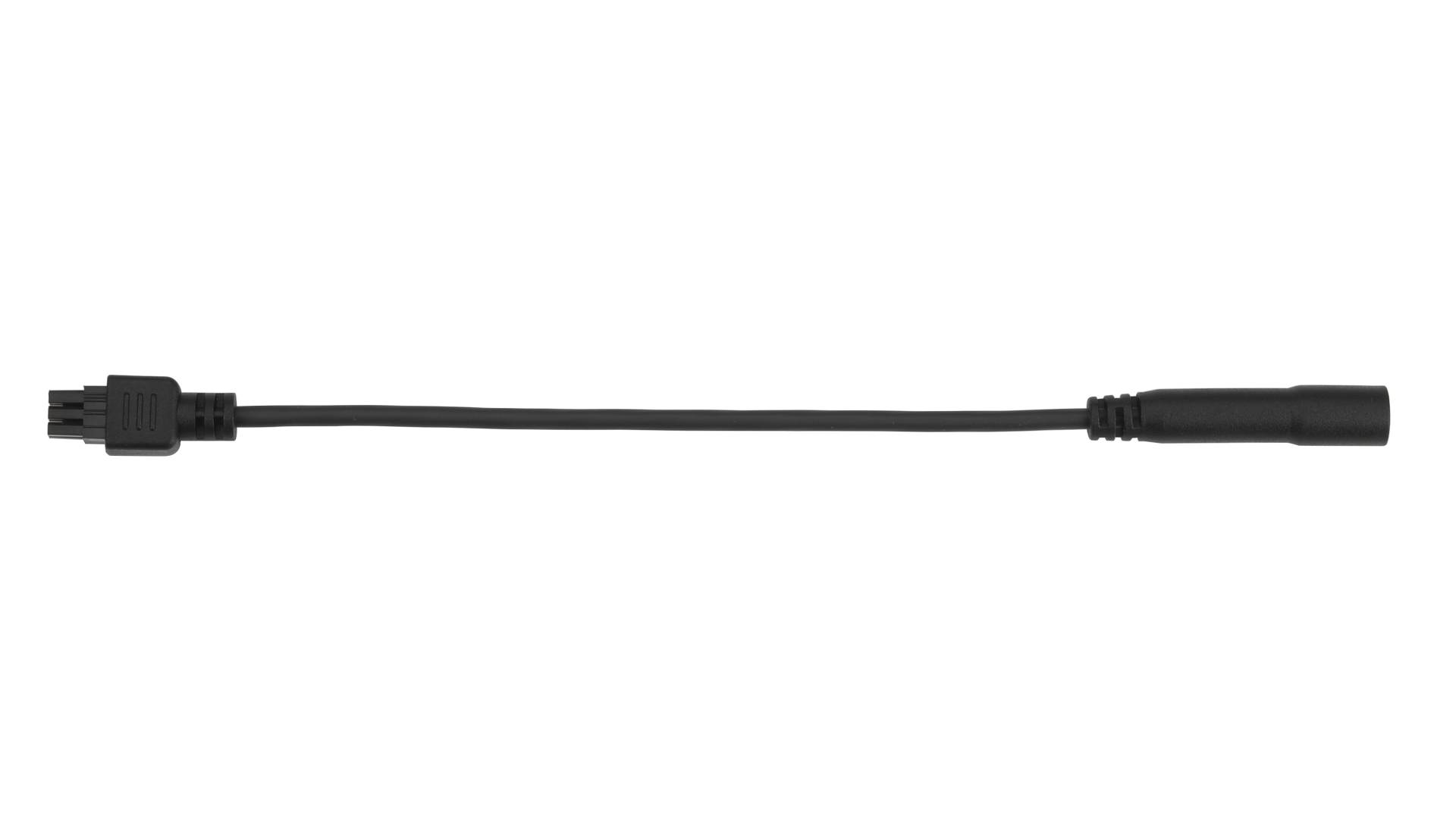 Power cable adapter
Allows an effortless switch from TomTom BRIDGE/PRO 82xx to PRO 8475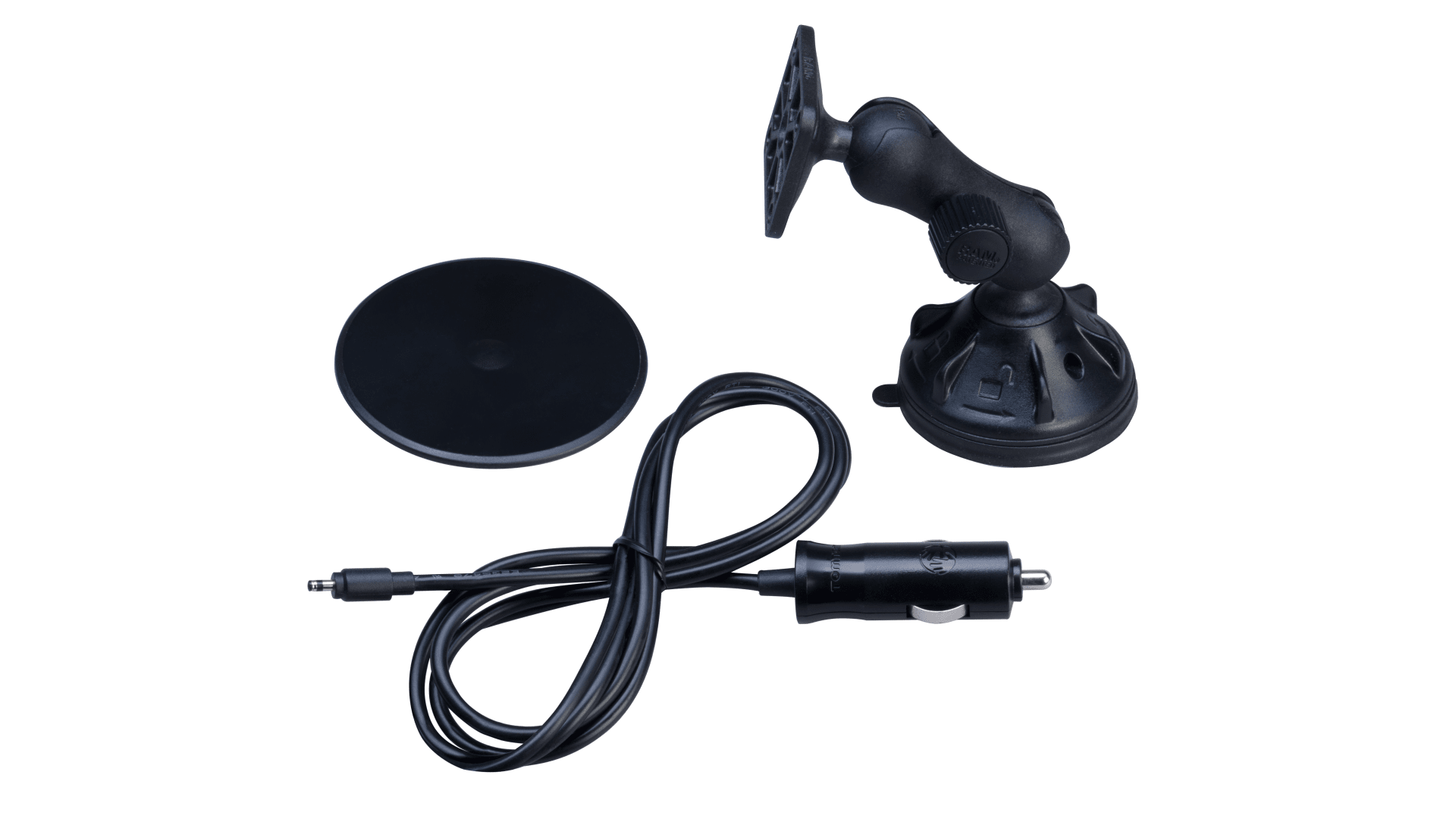 RAM windshield mount
Return on investment within 6 to 9 months
Want to improve your workflow efficiency, enhance customer service and boost productivity with Google Services? Book a demo and find out how the PRO 8475 connects your workforce and business anywhere.
1
Overview of LTE/3G/2G bands:
Europe, Australia, Africa, South America
LTE bands: 1 (2100 MHz), 2 (1900 MHz), 3 (1800 MHz), 4 (1700 MHz), 5 (850 MHz), 7 (2600 MHz), 8 (900 MHz), 20 (800 MHz), 28 (700 MHz)
WCDMA bands: 1 (2100 MHz), 2 (1900 MHz), 4 (1700 MHz), 5 (850 MHz), 8 (900 MHz)
GSM: 850 MHz, 900 MHz, 1800 MHz, 1900 MHz
North America incl. Mexico
LTE bands: 2 (1900 MHz), 4 (1700 MHz), 5 (850 MHz), 7 (2600 MHz), 12 (700 MHz), 13 (700 MHz), 14 (700 MHz), 17 (700 MHz), 25 (1900 MHz), 26 (850 MHz), 66 (1700 MHz), 71 (600 MHz)
WCDMA bands: 2 (1900 MHz), 4 (1700 MHz), 5 (850 MHz)