Green and Safe Driving
Improve driving behaviour, while cutting fuel and maintenance costs
WEBFLEET gives both fleet managers and drivers clear, detailed driving behaviour reports. Everyone is empowered to take action, before, during and after each trip, encouraging greener and safer driving.
Green & Safe driving features
Improve driving behaviour
OptiDrive 360 is one of the most complete approaches to continously improving driving performance.
Your drivers can Learn, Get Coached, Evaluate and Compare on a wide set of driving performance indicators.
Drivers get direct feedback and predictive driving advice while driving and WEBFLEET clearly presents the savings potential to the fleet manager.
See how WEBFLEET helps you improve you fleet's driving behaviour.
OptiDrive

360
Monitor fuel usage and carbon emission
Get real-time and historical insight into your fleet's fuel consumption and emissions. Spot trends or anomalies with the fuel efficiency dashboard and compare performance over time with fuel and carbon reporting.
Our LINK in-car devices retrieve the information from the vehicle and present it in WEBFLEET. Whether you have passenger cars, LCVs or HGVs, we have a reliable solution for you.
Efficient vehicle maintenance
Know your vehicles are well maintained. With WEBFLEET vehicle maintenance you'll be notified if a vehicle has diagnostic troubles. And you can plan maintenance tasks based on real-time mileage information.
Vehicle

maintenance
How to keep your drivers happy, healthy and productive
Get insight on how to recruit and retain drivers, improve driver productivity and encourage physical and mental well-being.
Download the FREE guide
Cut costs
Eco driving is one of the smartest ways to reduce fuel costs.
Drive safer
Improve driving behaviour, while cutting fuel and maintenance costs
Reduce emissions
Eco driving supports you to cut your carbon emissions.
Boost sustain­ab­ility
Take action to become more envir­on­mentally responsible.
Boost your fuel efficiency with Webfleet Solutions and Bridgestone
‍
WEBFLEET eco driving reports
Fuel consumption report
Monitor the fuel consumption of your vehicles and see exceptional events.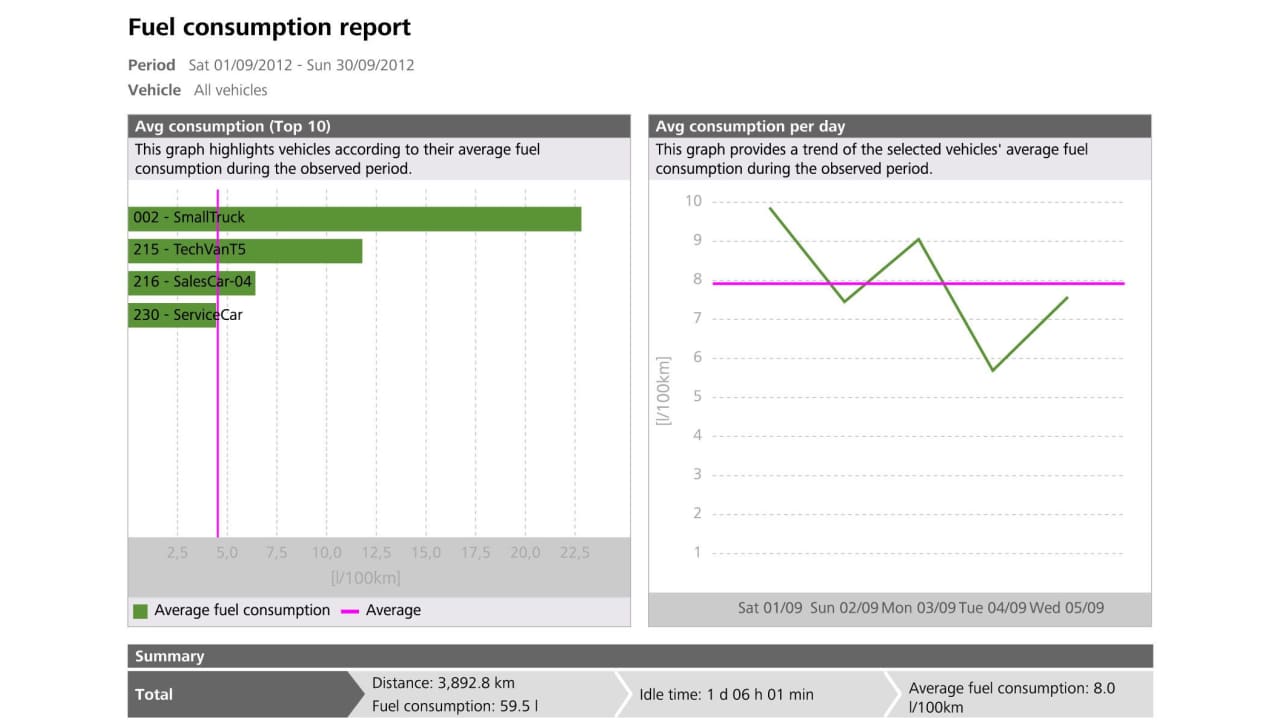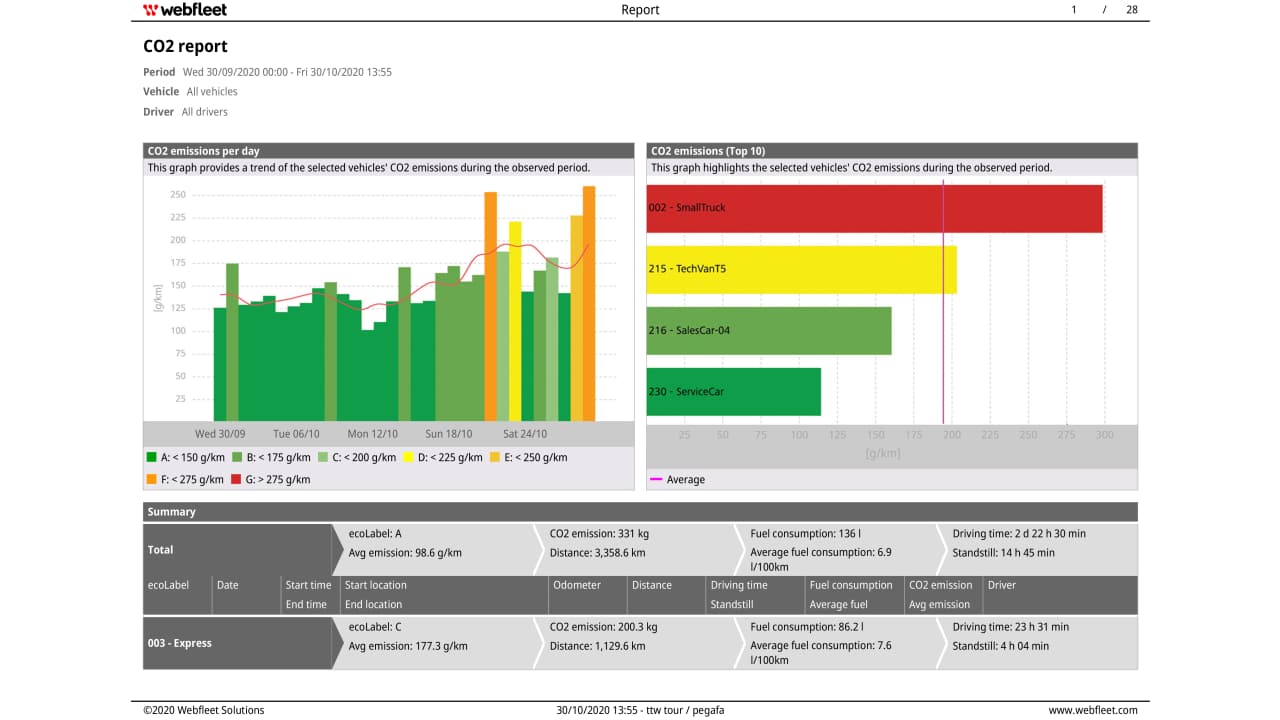 CO2 report
Monitor your carbon footprint with CO2 information about every vehicle and trip.
OptiDrive report
Get insights on the driving behaviour of your team.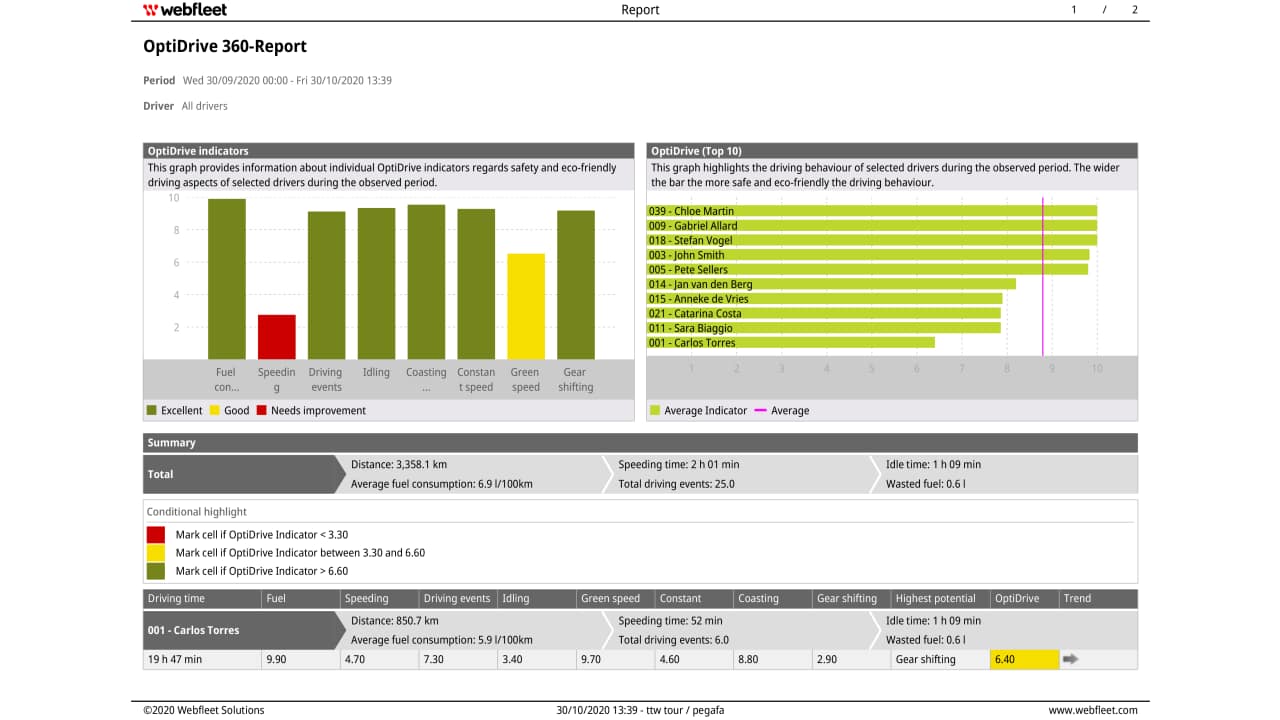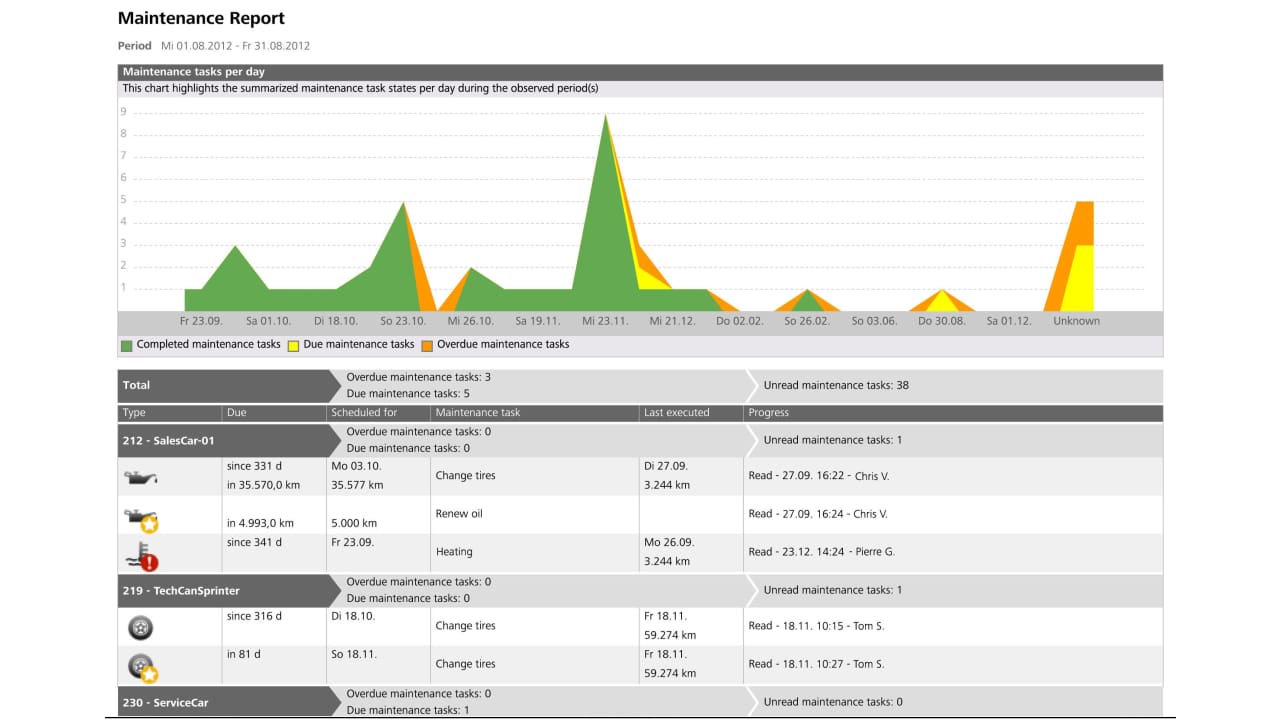 Maintenance report
Recieve alerts when your vehicles are ready for maintenance.