By june 2024, the 3g mobile network will be switched off across australia
Many vehicle tracking, safety, call-home, and telematics devices rely on 3G technology to communicate, share information, and provide data on core business functions.
Across the country, Australian businesses and operators rely on these 3G-connected devices for their livelihood, from seeing where their vehicles are to keeping in contact with drivers across our large country. The shutdown of Australia's 3G network means these 3G-connected devices will no longer function.
Webfleet is committed to helping Australian businesses navigate the upcoming disruption to their operations.
How you can prepare your vehicles and operations for the 3G network shutdown:
1
Find out what you have and use:
Finding the specific model, make, and manufacturer of every device in your fleet can be quite the undertaking. Still, it is essential to understand the impact the end of 3G can have on your vehicles and business.
With so many different manufacturers and partners around, it can take time to determine where, what, and whose devices you are using.
Webfleet is a long-standing global market leader in vehicle tracking, monitoring, and reporting devices. If you want assistance determining your exposure to the 3G shutdown - let's talk. Our vehicle telematics experts are here to help.
2
Determine what you need in your vehicles. Ask yourself three key business questions:
How do we use Telematic devices?
What information is essential to the business?
What additional information would we like to have?
Telematic devices continue to improve, and now is an excellent time to go shopping and see what's new, available, and possible today.
Telematics can link into many new devices, offering greater insight and understanding of vehicle use, better protection for drivers and assets, and new business integrations, such as All-in-One devices for Electronic Work Diaries, Job Management, and Asset Utilisation.
3
Start Conversing
The last thing anyone wants is a disruption to business - whether it's vehicles offline in the shop, or total failure of core functionalities, starting the conversation today will help prepare you, your business, and your vehicles for a smooth switch-over.
Contact your telematics provider to discuss upgrading your devices or switching to a provider that offers 4G-compatible devices. They will be able to advise you on the best course of action and provide you with the necessary equipment.
4
Roll it out
Working closely with a telematics provider will help ensure a smooth upgrade to the 4G network. A good telematics provider can fulfil your need for new 4G hardware and will have ready access to installation partners.
Like any new technology, ensure your team and drivers are trained on any changes or updates to your telematics system, familiarised with new features and functions, and the devices work as required.
5
Be Prepared
The end of 3G is inevitable - it is set for June 2024 and will happen regardless of whether your business is ready.
By taking these steps, you can ensure that your vehicles are prepared for the upcoming 3G network shutdown in Australia and that your business can continue to operate smoothly.
Discover the full capabilities of advanced telematics devices with Webfleet.
LINK 740 - World-class Telematics Device
The LINK 740 optimises your vehicle's telematics capabilities with broad integration. Equipped with CAN & Bluetooth connectivity and offering I/O interfaces, LINK 740 is designed to improve your fleet's performance, helping your business advance to the next level.
The LINK 740 connects your vehicles to Webfleet, providing real-time vehicle tracking and data on driver behaviour, fuel consumption, and vehicle maintenance. If reception is poor, the LINK 740 stores your valuable vehicle data, automatically uploading when back in network range. The LINK 740 also supports Webfleet SAT for vehicles out of cellular signal for long periods, giving you peace of mind with live feedback from vehicles and drivers via satellite service.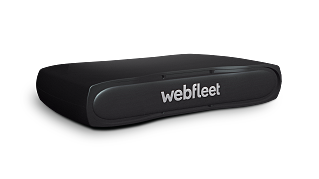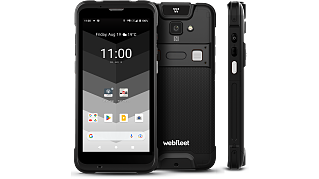 Pro M - All-in-One Mobile & Driver Terminal
The Pro M is an All-in-One workforce management solution for businesses with mobile workforces. A fully functional mobile phone, driver terminal, and telematics device, the Pro M helps businesses improve their workforce's communication and administration while increasing productivity and customer service with extra features.
The Pro M can be integrated with workflow and job dispatch systems, featuring a camera and barcode scanner for proof of delivery. When combined with Webfleet's telematics suite, it becomes a centralised solution combining vehicle usage data with workflow and job performance data – giving you and your drivers a complete 360-degree view into operations and vehicles.
CAM50 - In-cabin AI-powered camera
The CAM50 is a compact dashboard camera explicitly designed for use with Webfleet. It provides a range of features and benefits for fleet managers, including real-time AI analysis on video footage of the road ahead for potential hazards and evidence capture for legal or insurance purposes.
The CAM50 can detect and identify unsafe driving behaviour, such as mobile phone use, ultimately helping to reduce accidents and protecting your drivers and business in the event of an accident.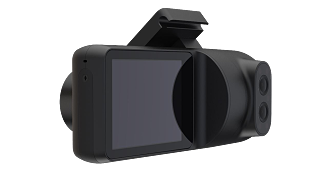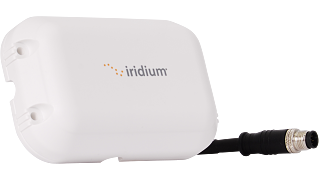 Iridium - Australia-wide Satellite Tracking
Webfleet offers Iridium satellite tracking for when you need guaranteed reliability in Australia's most challenging and remote areas.
The Iridium satellite network offers a 99% network uptime, providing reliable vehicle tracking regardless of location. Satellite tracking provides the top capability in providing real-time connectivity to your vehicles, ensuring you can respond quickly to emergencies or incidents and keep your people safe.
Prepare your vehicles for the 3g network shutdown with Webfleet.
With Webfleet, you get it done.