Fleet management for transport companies
Cut costs, stay compliant, and enhance safety
Webfleet, Bridgestone's award-winning fleet management solution and telematics provider, equips you with the transport software you need to cut fuel costs, improve efficiency, stay compliant and be safer on the road. That leaves you free to focus on growing your transport business.
Webfleet transport fleet management helps you
Lower your operating costs
Boost productivity and plan your workflow and logistics more efficiently
Stay on schedule with the fastest and most suitable routes
Encourage drivers to be safer on the road
Monitor your trucks, trailers and drivers in one place
Discover our solutions for transport
Vehicle management
See your trucks and trailers' position and usage in real-time. Access advanced vehicle data, such as track and trace, fuel usage, AdBlue level, engine hours and more. Get instant alerts on your vehicle's health, schedule maintenance tasks, AdBlue level low and diagnostic system incidents.
More on our vehicle management solution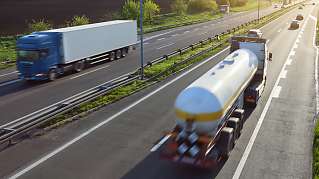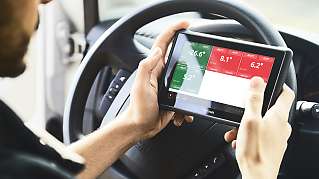 Third-party integration
You can easily integrate other business applic­a­tions with Webfleet transport software to get exactly the solution you need today, while future proofing your system as your business progresses.
---
All you need to know about transport and logistics software
What is transport software?

0

Jump to content

Transport software is also known as fleet management software. This software simplifies your daily fleet management tasks, eliminating paperwork hassles. It also provides the real-time insights you need to make smart business decisions.
How does transport software work?

0

Jump to content

Transport software is designed to help transport and logistics companies manage their operations more efficiently. The software typically includes features such as order management, dispatching, fleet tracking and reporting. The software is installed and configured to meet a fleet's specific business needs.
What are the advantages of logistics software for transport companies?

0

Jump to content

Logistics software helps transport fleets operate more product­ively, efficiently, safely and sustainably. Fleet managers can easily monitor remaining driving hours, so compliance is stress free. Access and view all your key fleet data on a single dashboard.
How much does transport software cost?

0

Jump to content

The cost of transport software depends on your fleet dynamics. How many vehicles do you have in your fleet, for example? What are your needs around tracking, navigation and reporting? Webfleet customers can save up to 15% on fuel costs, so don't forget to factor in savings on fuel and admin tasks. On average, our customers see ROI within 6-9 months.
Return on investment in 6 to 9 months on average
Want to know how our fleet management solution helps cut transport operating costs, boost productivity and enhance safety, while staying compliant? Book a transport software demo and find out now.