Fleet Compliance: Choose Supportive Solutions
Comply effort­lessly with automated tasks and accurate data
---
Explore our compliance benefits for fleets
Mileage data tracking
Prove tax compliance with reliable and accurate data
Digitised vehicle inspections
Digitised vehicle inspections
Digitise your drivers' daily walkarounds
Temperature monitoring
Monitor cargo efficiently and generate compre­hensive reports
Stay compliant with Webfleet
Avoid fines
And prevent reputa­tional damage
Minimise admin­is­trative effort
With digitised solutions
Count on accurate reporting
For compliance
Make smarter decision
With compre­hensive analysis
Elevate fleet safety
While being compliant
Secure data archive and storage
To ensure data safety
Fleet compliance features
Automated mileage tracking for accurate tax declaration
By documenting trip and fleet mileage, Webfleet's Logbook ensures employee benefits are taxed accurately. This data will help you calculate your tax declaration and comply with your local auditing regulation.
Learn more about Webfleet Logbook⁠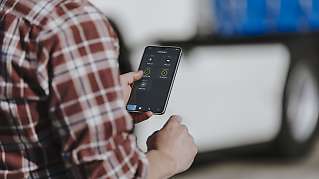 Digital vehicle inspection for safety regulations
Webfleet's Vehicle Check app digitises the daily fleet inspection process. This helps drivers and fleet managers to reduce paperwork, streamline the compliance process and act quickly to resolve vehicle defects for a safer fleet.
Learn more about Webfleet Vehicle Check⁠
Worry-free cold chain operations
Webfleet Cold Chain provides complete visibility of your refri­gerated fleet, enabling you to keep your vehicles and assets at the right temperature. Real-time monitoring and control mean you can protect your temper­at­ure-sens­itive goods while achieving cold chain compliance.
Learn more about Webfleet Cold Chain⁠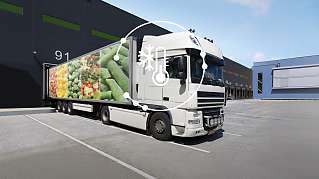 ---
All you need to know about our fleet compliance solutions
Jump to content

Compliance is about adhering to a rule, such as a regulation, policy, standard or law. Every country and region follows different rulesets. It is important for businesses to choose a fleet management solution that accom­modates local and inter­na­tional regulations.
Why is being compliant important for fleets?

0

Jump to content

Breaking rules often means incurring a penalty. Being compliant can help you reduce the likelihood of facing fines, lawsuits or the closure of your business. Depending on the type of regulation, being compliant also supports the well-being of your driver and other road users. It also helps you keep your vehicles in roadworthy condition.
How can Webfleet help businesses stay compliant?

0

Jump to content

Tachograph Manager Plus helps you deal with policies with driving hours and working time regulation, while Webfleet Vehicle Check helps with day-to-day inspections and helps streamline the compliance process.
Which businesses benefit from compliance solutions?

0

Jump to content

Any business required to do tax declaration and comply with safety and driving hours regulation can benefit from compliance solutions. A few examples would be transport and logistics companies and fleets that provide last-mile deliveries.
Get a demo
See how Webfleet can help your business.