Request a callback and get a free consultation
WEBFLEET Tyre Pressure Monitoring System (TPMS) checks your tyre pressure and temperature in real-time. With predictive tyre management, problems are detected before they lead to costly repairs or downtime. Whether you are trans­porting passengers or cargo – TPMS helps you ensure you get to your destination safely and on time.
---
Watch our TPMS video
Find out what WEBFLEET TPMS can do for you
Do you know?​
The right Tyre Pressure Management System can positively impact your finances and safety in numerous ways.
20

%

of commercial tyres on the road are signi­fic­antly under­in­flated​
+
2

.

5

%

increase in fuel consumption can be caused when a tyre is under­-in­flated by 20%*
90

%

of tyre-re­lated breakdowns are the result of slow leaks
​Detect issues before repairs or downtime are needed​
​Reduce breakdowns and service disruption
​Increase sustain­ab­ility​
‍
‍
‍
‍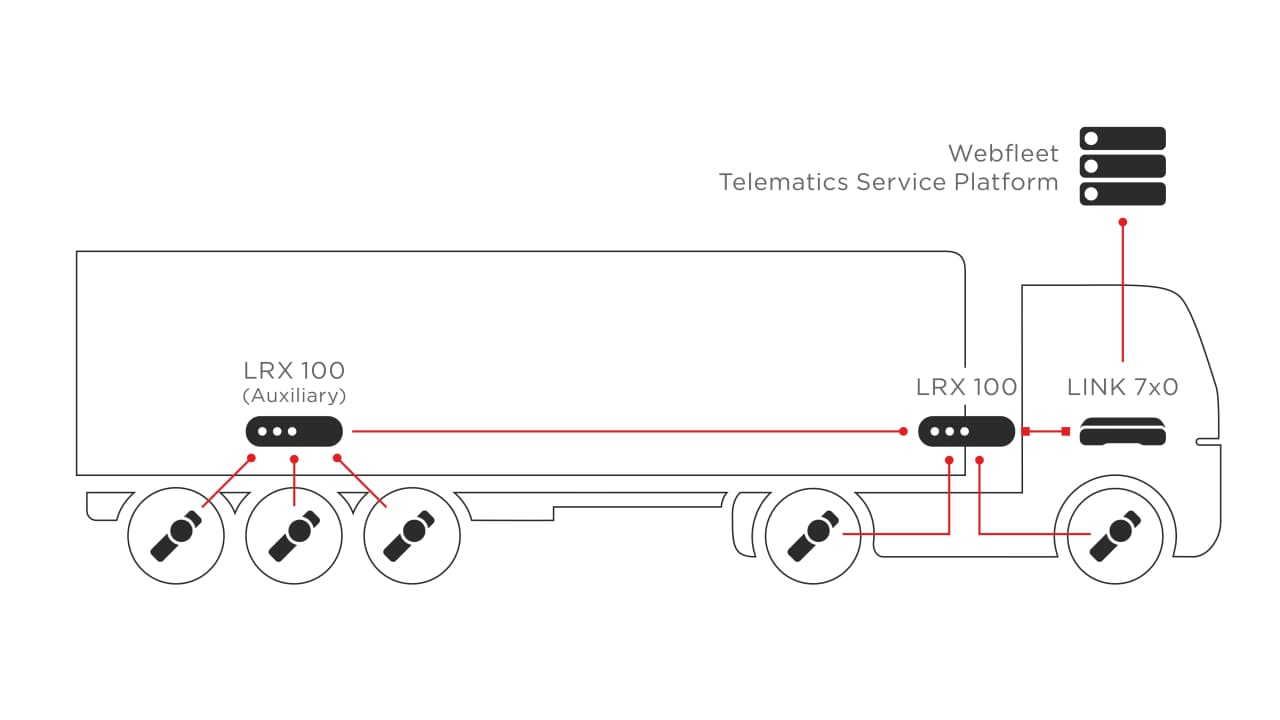 Live view of your tyre pressure
See all your TPMS sensor-equipped vehicles and trailers with their latest tyre status1. Vehicle or trailer tyres identified with an issue are colour-coded to indicate the severity. A clear text description is also provided to explain the issue.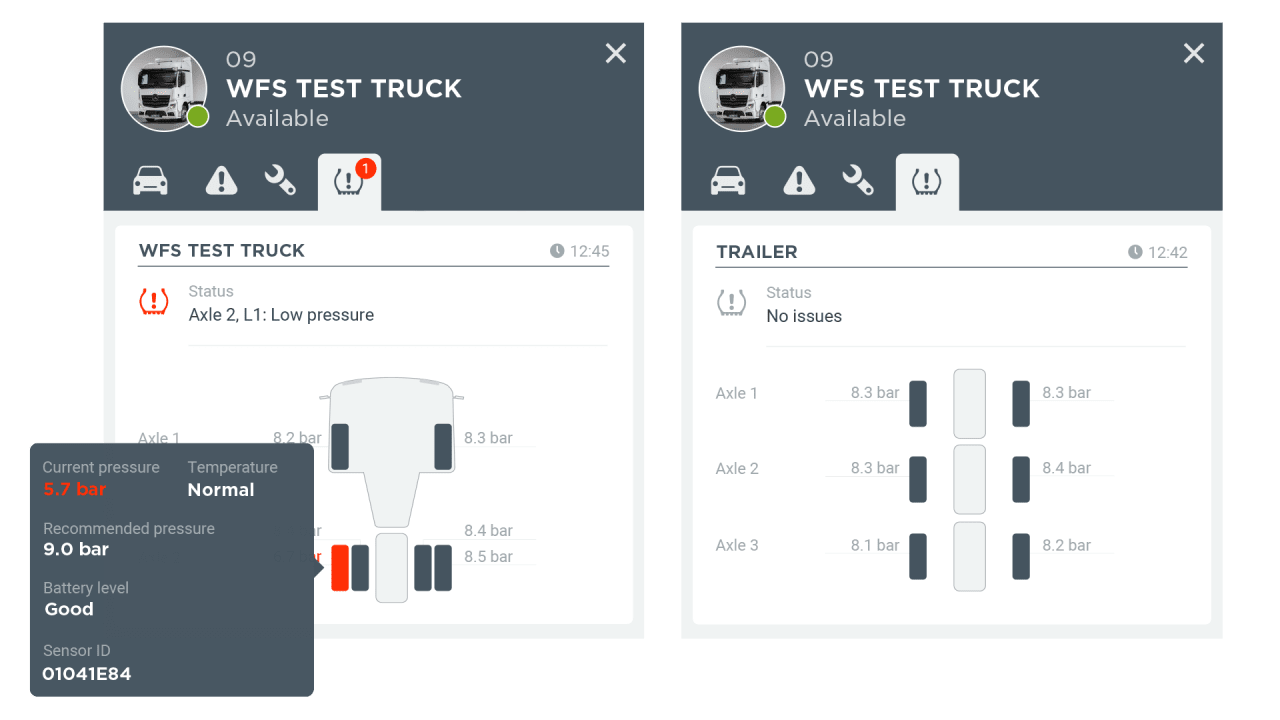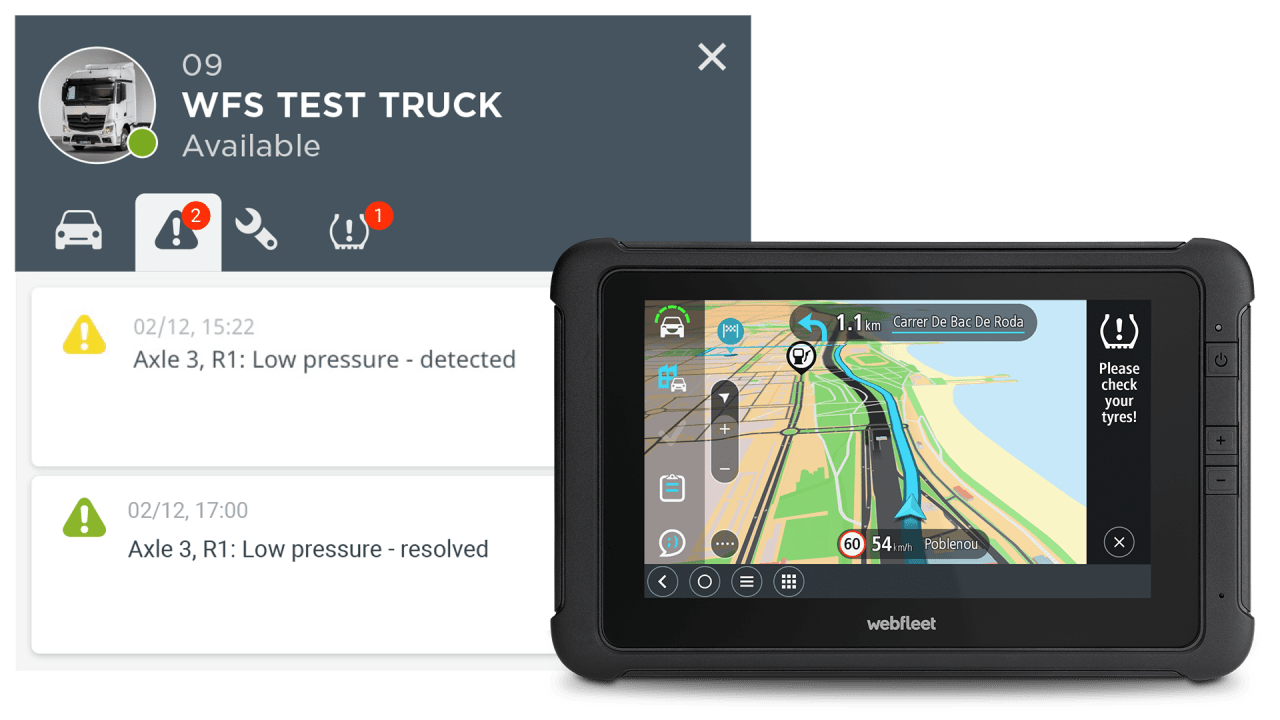 Real-time notific­a­tions
Receive a notific­ation immediately when an abnormal tyre pressure or temperature issue is detected. Drivers can also choose to be notified when there's a critical issue regarding the tyre pressure of the vehicle2.
Identify slow leaks
90% of tyre-re­lated breakdowns are caused by slow leaks. WEBFLEET TPMS helps you spot slow pressure leaks before a driver possibly could. This reduces the risk of developing dangerously low pressure levels.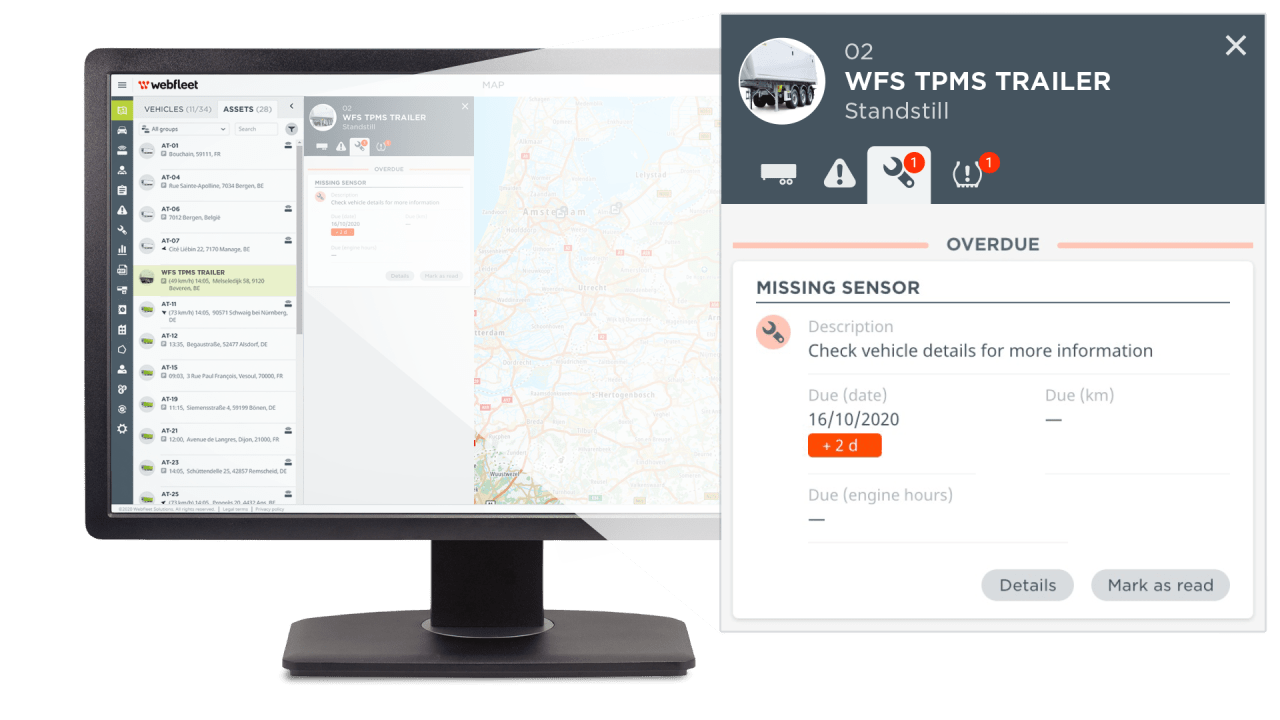 Easy sensor management
Our TPMS sensors are designed for simplified install­ation, saving hours during the install­ation and replacement process.
Meanwhile, maintenance tasks are automat­ically generated for low sensor batteries and missing TPMS sensors.
Trailer support​
If both truck and trailer are equipped with TPMS, you get the last known position of the trailer and which truck the trailer is connected to.​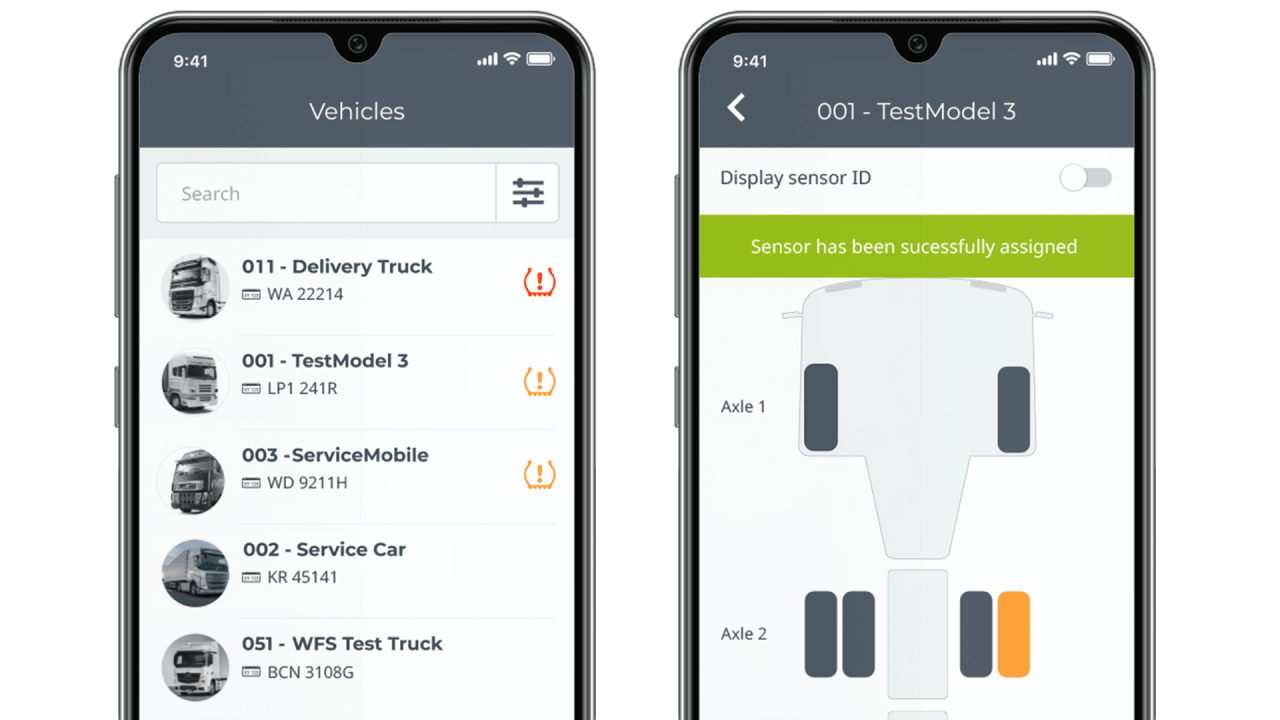 TPMS Tools app​
Our dedicated WEBFLEET TPMS Tools app is designed to be used in your workshop or by your tyre dealer, simplifying the maintenance of the TPMS system.
More vehicle data
WEBFLEET TPMS is used in combination with a vehicle tracking device. You receive all the vehicle data you need, including location, odometer and more, on one interface3.
Request a callback and get a free consultation