Fleet supply chain manager
Maximise your fleet's potential
Webfleet, Europe's #1 fleet management solution, gives you the tools to manage your fleet supply chain with agility. Optimise business performance while meeting customer demands in today's fast-paced fleet industry.
What's important to you as a fleet supply chain manager?
Trans­parency
Add trans­parency to your fleet supply chain management. Get a full picture of your fleet in real time. Through the Webfleet dashboard, monitor your most vital KPIs and bring visibility to your entire operation. Use the map view to see all vehicle locations, with the ability to zoom in for individual driver and ETA information.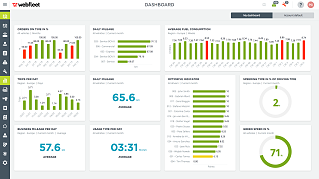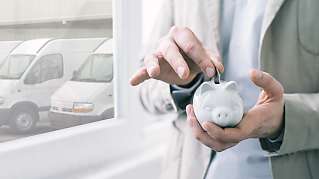 Cost control
Optimise your fleet budget and resources with actionable data. Easily track vehicle maintenance schedules, fuel consumption and time spent at locations. From these insights, identify where your business can cut costs, whether it's through better route planning or reduced vehicle downtime. See how Webfleet can help you save costs — try our Savings Calculator for your fleet supply chain.
Customer satis­faction
Show your customers that they're valued with person­alised service. Provide reliable delivery updates, drawing from accurate ETAs. Take a proactive approach to customer service by analysing your business data, noting delivery trends and even oppor­tun­ities to offer new services. Webfleet makes it possible to optimise your fleet supply chain by constantly assessing and improving your service performance.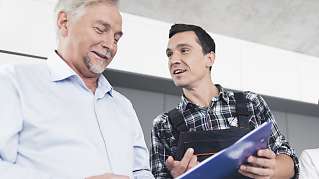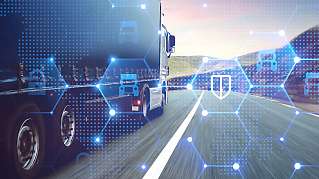 Risk reduction
The safety of your assets—drivers, vehicles and cargo—is always top of mind. As a complete fleet management system, Webfleet simplifies risk management. Safeguard your assets with geofencing and receive alerts whenever your vehicles move. Dashboard cameras protect drivers from fraudulent accident claims and unsafe habits. Track compliance and driver well-being with real-time mileage and hours logs.
Stakeholder commu­nic­ation
Smooth fleet supply chain management depends on effective commu­nic­ation with fleet managers, drivers and customers. Keep your managers and drivers aware of any time-sens­itive issues with text notific­a­tions. Access all your shipment data, from vehicle location and road conditions to ETAs, from one interface. Support your customers' business needs by updating them on delivery times.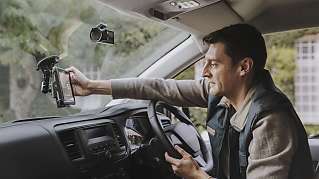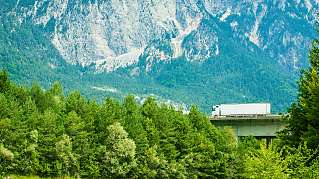 Emissions standards
Greener driving is also safer driving. Power up your sustain­ab­ility strategy with real-time and historical overviews of your fleet's carbon emissions. Understand how to eliminate fuel waste with the fuel efficiency dashboard. Empower drivers to improve their eco-driving skills with OptiDrive 360, which evaluates patterns like speed, idling, braking and coasting. Thinking about electri­fying your current fleet? Determine which vehicles could be replaced with our Fleet Electri­fic­ation Report.
How can we help you as a fleet supply chain manager?
Get full visibility over your fleet's entire operations
Analyse real-time data to help control supply chain costs
Strengthen customer relation­ships with improved service
Keep on top of fleet safety and compliance policies
Communicate effectively with your team and customers
Make your fleet greener and reach your sustain­ab­ility targets
Check out our fleet supply chain features in more detail
How secure and safe are your trucks on the road?
Download our eBook today and get actionable insights on maintaining security across your fleet.
Get your copy
Get a demo
See how Webfleet fleet management software can help your business