Owner operator
Your whole fleet operation on one interface
If you own and operate an SME that uses cars, vans or trucks, it's likely you have a lot on your hands. The Webfleet fleet management solution makes it simple. From one interface you can handle all the key tasks related to your vehicles, from monitoring fuel usage to overseeing vehicle maintenance, scheduling jobs and much, much more.
What's important to you as an owner operator?
Better fuel efficiency
Webfleet presents you with real-time and historic data on how your vehicles are consuming fuel. This way, you can spot if fuel is being used unneces­sarily and zero in on why it's happening. For example, your trip data will show you if your drivers could be engaging cruise control more frequently or if they are idling too often, so you can take action to run a more fuel efficient operation.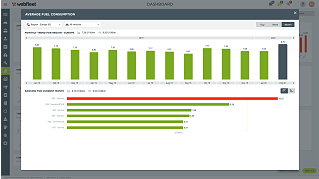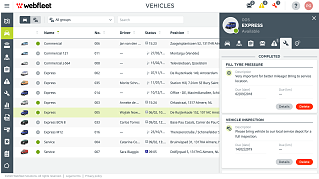 Maintain your vehicles in top condition
Webfleet keeps you well-in­formed regarding your fleet's condition with tracking devices. You can schedule maintenance tasks easily and efficiently based either on odometer information or a certain period of time. Also, vehicle diagnostic and engine trouble codes are sent to the owner operator instantly if something is going wrong. All of that means less chance of breakdowns, less downtime, safer vehicles and a more efficient fleet.
Orders, jobs and scheduling
Webfleet empowers owner operators to plan better and quicker. With precise data and more automation, you can set more accurate delivery times and spend less time on commu­nic­ating the schedule to your drivers and customers, while staying compliant with driver's hours regulations. Also, Profes­sional Navigation uses a complex network of live traffic data and advanced algorithms to keep your drivers out of jams and on schedule.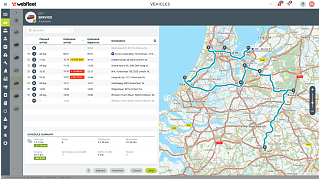 How can we help you as an owner operator?
Know where your vehicles are 24/7 with real-time track and trace
Reduce your costs with better fuel efficiency and smarter maintenance
Optimise your business processes – Webfleet integrates easily with existing software and hardware
Keep on schedule with Profes­sional Navigation and live traffic data
Improve your service with accurate ETAs and seamless commu­nic­ation
Get a demo
See how Webfleet can help your business.