Fleet Management is a term used to cover a broad range of solutions for a vehicle. Fleet management systems help companies to manage their fleet of commercial vehicles so that a business can manage costs, improve efficiency and productivity of their fleets out on the road and ensure their business runs as smoothly as possible.
Why are fleet management systems so important?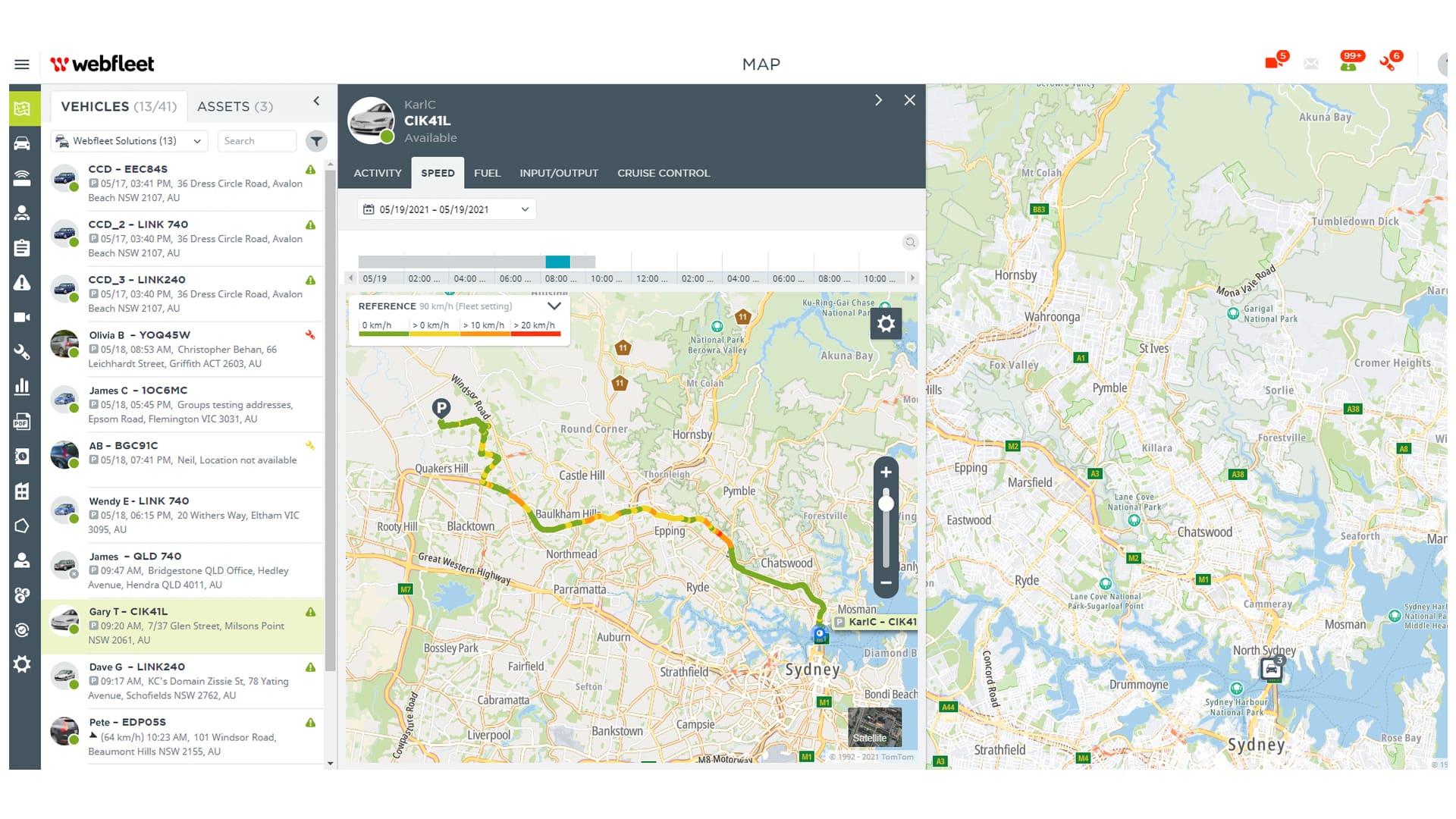 Why are fleet management systems so important?
Fleet management systems are important for companies to run smoothly and profitably, while also protecting the safety of their drivers. Having reliable fleet management systems helps improve the company's image in order to differ­en­tiate themselves from other fleet businesses and also having the potential to bring in new customers.
Key benefits of fleet management systems for your business:
Key benefits of fleet management systems for your business:
Improve driver safety - Fleet management allows businesses to carefully monitor their vehicles so that they can ensure the safety and welfare of their drivers is maintained, which ultimately helps reduce incidences of dangerous driving.
Lower fuel consumption - Fuel costs can take a huge chunk of a businesses overall running costs and can be difficult to manage. Having easy access to fuel tracking data can allow managers to easily identify where they can reduce fuel consumption and therefore costs to the business.

Real-time updates and insights - Knowing the status of a fleet vehicle at all times empowers businesses to make real-time decisions in order to hit target metrics. It also improves customer service and saves fleet managers from picking up the phone to get an update.

Custom reporting helps increase efficiency - Fleet management provides detailed custom reports so that managers can turn data into actionable information and therefore, see where improve­ments can be made.

Maintain safe and reliable vehicles - Fleet management systems provide everything needed to develop a prevent­ative maintenance schedule that works for a fleet, helping businesses manage their overall maintenance costs.

Improve customer satis­faction - Customers are able to rely on this technology for regular status updates through real-time GPS tracking. This ensures that businesses are putting their customers first and securing the best chance at retaining valuable customers.

Improve route planning - Businesses can easily plan the days, routes and distri­bution of their drivers with the help of fleet tracking systems. This ensures the potential to save on costs in the long run.
Interested in a fleet management solution to help you mitigate risk and optimize your fleet? Webfleet fleet management software shines a light on your fleet data that can help you make informed decisions to manage fleet risks effectively, remain compliant and improve driver safety.