Award-winning telematics to help
Locate your vehicles, monitor driving time and support driver wellbeing and safety.
Simplify business mileage administration, cost control and complying with HMRC audits.
Encourage safer driving with gamification and league tables.
Receive instant updates on a vehicle's health status. Outstanding service notifications, engine warning lights and more.
Create individual profiles to manage your drivers in pool-car vehicles.
Protect your drivers' privacy when they use company vehicles for personal journeys.
Automated trip recording
Satisfy HMRC compliance with Webfleet trip reports for mileage claims and tax detail verifications. Reduce your tax burden and cut time spent on trip administration.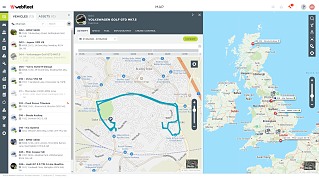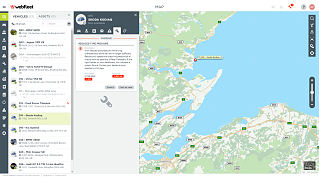 Instant vehicle health alerts
Webfleet helps to keep vehicles in tip-top condition. Set notfications about upcoming scheduled maintenance tasks, or be nofitied when Webfleet vehicle diagnostics spots signs of trouble.
Driver mobile app
Drivers can manage their trip administration with the usercentric Webfleet Logbook mobile app. While on the go, they can modify all trip details (such as contact person and purpose of journey), assign themselves to available vehicles, adjust the odometer settings and get driver feedback (OptiDrive) encouraging them focus on thier safety and wellbeing.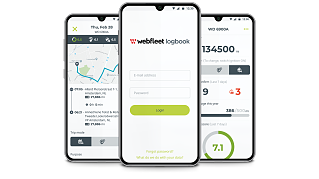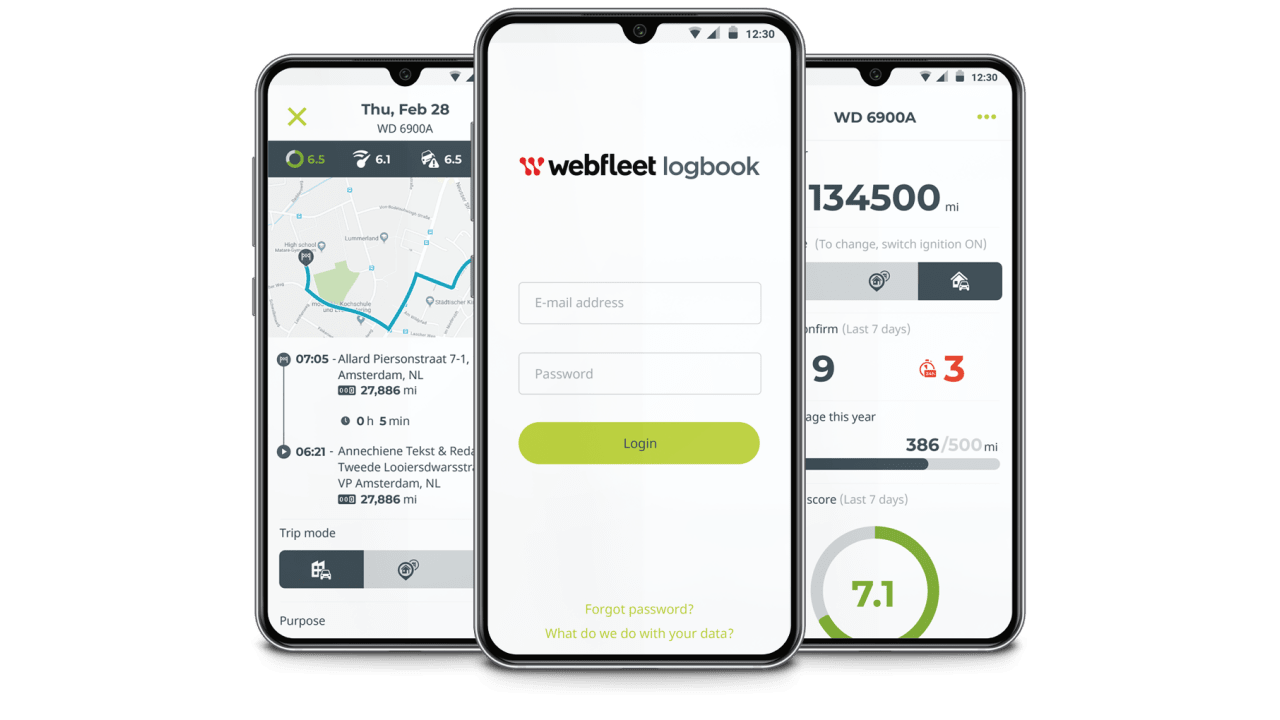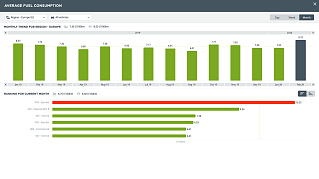 Control your fleet costs
Decrease your vehicle's total cost of ownership using rich data from your vehicle. For example, get real-time and historical insight into your fleet's fuel consumption. Spot trends or anomalies with fuel efficiency reports and compare performance over time to identify ways to reduce fuel costs.
Get insights on your fleet operations
Webfleet's reporting capabilities allow you to optimise the performance of your fleet. With the ability to create customised reports or use one of our ready-made templates, gain detailed insights into the activities of your drivers and fleet. Reports can be scheduled to run automatically and can be downloaded on-demand.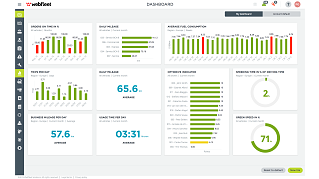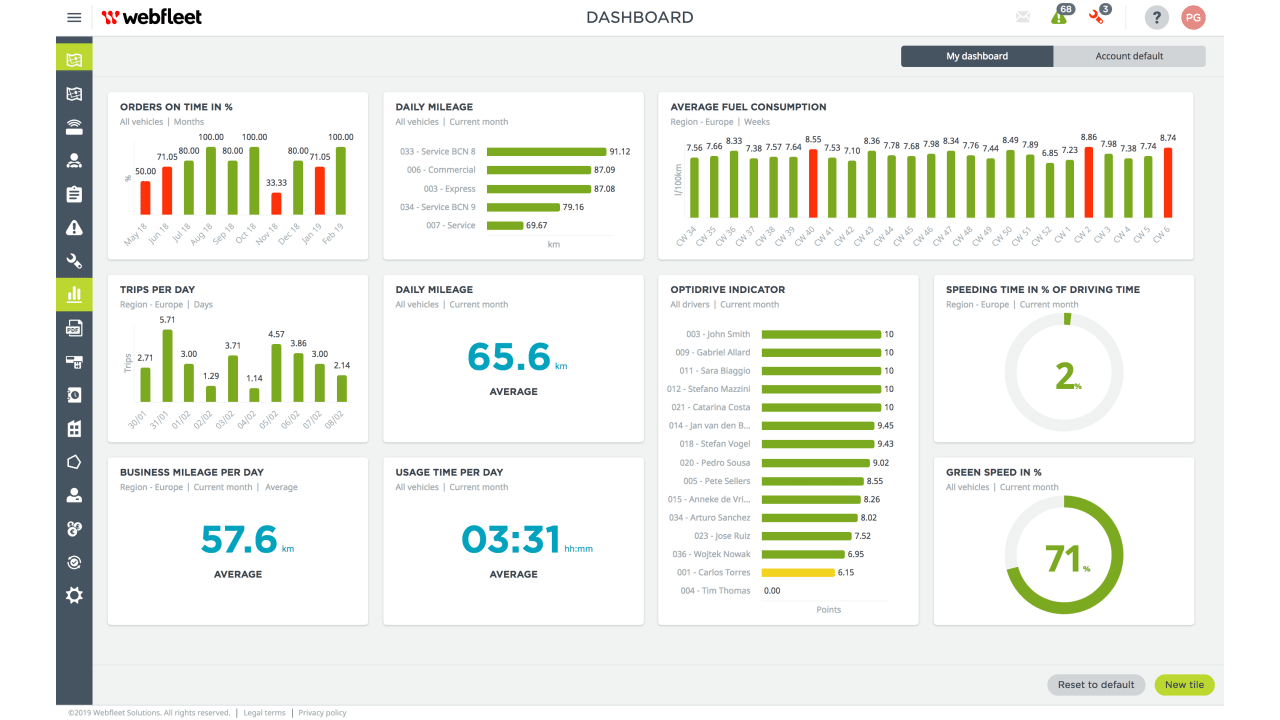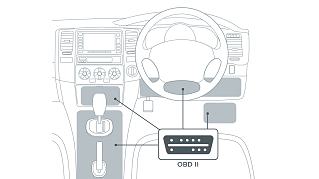 Plug and play installation kit
Our hardware is easily plugged into the OBD-II port and can be swapped between vehicles. Simply find the connector, plug in the device and activate your subscription via Webfleet.
Improving driver behaviour from the Webfleet data has reduced both maintenance and fuel costs across the council's fleet.
Fife Council
Webfleet has been fantastic for our drivers, allowing them to take ownership of HMRC compliant business and private mileage administration.
Miele
A 22% fuel cost saving from a solution that's ticked so many boxes for us.
WGM Engineering Group
Enjoy the first
two months on us*
Join Europe's #1 award-winning telematics solution Webfleet