Fleet purchasing and procurement
Simplify your business processes
When you are working as a fleet procurement manager or purchasing and logistics manager, you are always looking for - better ways to manage your fleet purchasing and procurement while gaining visibility on fleet performance and utilisation. As Europe's #1 fleet management solution, Webfleet streamlines your document­ation and decision-making processes.
What's important to you as a fleet procurement manager?
Improved visibility
Track your business performance with Webfleet's dashboard. Compare your pre-defined KPIs with real-time data, from workforce productivity to operational benchmarks among your vehicles, and gain visibility over your return on investment. On average, companies fleet procurement managers that use Webfleet see ROI in just six to nine months.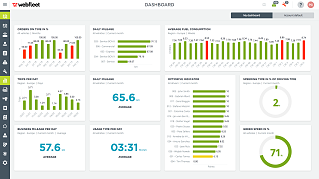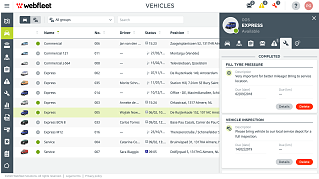 Cost reduction
Get a clear snapshot of your fleet's profit­ab­ility with reports on fuel consumption and driving data. With Webfleet's maintenance scheduling reminders and automatic vehicle malfunction notific­a­tions, you can avoid unexpected vehicle downtime and costly repairs.
Process optim­isation
Deciding how to meet your business objectives is a complex process. Webfleet automates the most tedious paperwork, freeing you up time for purchasing and logistics managers to focus on fulfilment and strategy. Our fleet management system can integrate with your existing tools, giving you a complete solution that eliminates the need to manage multiple providers.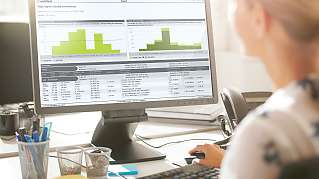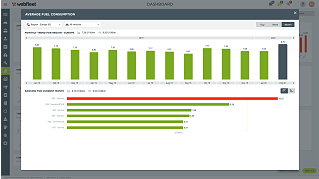 Competitive advantage
As a fleet procurement manager, you constantly aim for greater efficiency. Monitor your fleet's fuel performance from a single interface. By pulling real-time reports on historical utilisation, you can make more cost-ef­fective decisions about acquiring new vehicles. With all your business data in one place, you can future-proof your fleet with insightful analyses.
How can we help you as a fleet procurement manager?
Get a compre­hensive, real-time view of your fleet's performance
Cut costs by tracking fuel consumption and driving data
Maintain a competitive advantage with a more efficient fleet
Automate workflows and boost workforce productivity
Spot oppor­tun­ities to make your business more profitable
Monitor carbon emissions and boost sustain­ab­ility
Check out our fleet purchasing and procurement features in more detail
Want to learn how to cut your fleet costs
Download the eBook today and find out how to get your fleet running costs under control.
Get your copy
Get a demo
See how Webfleet can help your business.