OptiDrive 360
Adapt a cost saving driving style across your fleet
OptiDrive 360 allows fleet managers to easily monitor overall performance or zoom in on particular performance indicators for your fleet or individual driver. You can use these insights to better manage drivers and encourage good behaviour.
Dashboards
Spot trends in real-time so you know when to act to improve driving behaviour.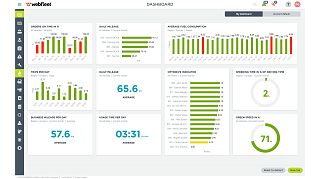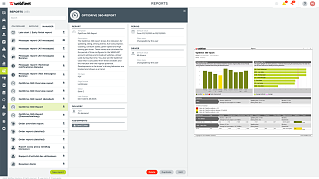 Reports
Use a variety of standard reports to analyse and compare driver performance for teams or individuals. Share the reports with your drivers to highlight successes and improve­ments.
Configure
You can define the importance of each indicator and influence driving style to suit your business needs.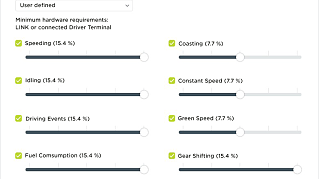 Get a demo
See how Webfleet can help your business.