Webfleet TachoShare
Remote download and archiving module that puts you in charge of tachograph data
Automated tachograph data remote downloading and archiving
This solution automat­ically downloads driver card data and vehicle unit data to Webfleet' secure servers where it is archived for a minimum of 2 years*, to make compliance easier.
If users want to download data outside the already specified schedule that's no problem. You have the freedom to manually request it as and when you need it.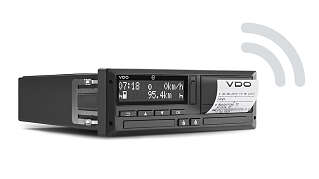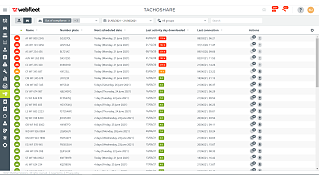 Data sharing with third party analysis providers
You get complete control over access rights to your tachograph data once it's in the repository. Share it as you see fit with your existing 3rd party analysis provider**.
Overview of download status vs. schedule
Stay informed and up-to-date with your legal require­ments at all times, with a clear, complete view.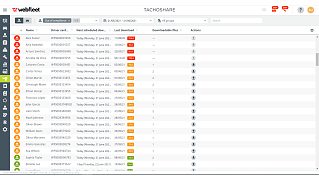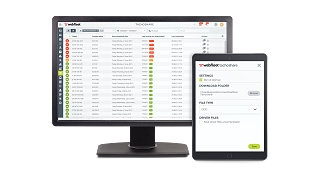 About TachoShare Windows App
TachoShare Windows App provides you with the ability to automat­ically download your tachograph data stored in the Webfleet archive to your local Windows desktop computer. A handy tool for local tachograph analysis applic­a­tions.
Want more? Get TachoShare Plus
Want more? Get TachoShare Plus
With an additional subscription you can benefit from all the above features plus:
Automated weekly download of vehicle unit data.
Automated daily download of driver card data.

Remaining Driving Times module.
Learn more about Remaining Driving Times
Webfleet TachoShare is a Remote Download Module that downloads tachograph data from vehicles on the road and offers connectivity to 3rd party analysis software. You get complete control of how you use your data and who you share it with, from a secure, accessible archive.
---
Want to have tachograph analysis included?
Get a demo
See how Webfleet fleet management software can help your business
* Longer periods of archived data are available where local legislation requires.** API available for 3rd party providers to integrate their service.