Webfleet Tachograph Manager
Everything you need to stay compliant with minimum hassle
Webfleet Tachograph Manager is the reliable all-in-one software solution to download, analyse and archive your tachograph data. Compliance simplified at every step.
Tachograph Manager helps you
Maximise productivity with automated downloads
Stay ahead of your deadlines for compliance regulation
Reduce the stress of inspections
Analyse how well you are keeping up with compliance
Keep your data secure at all points
Comply with drivers' hours regulation1
The key features of tachograph software
An automated end-to-end process
Forget about expensive, time consuming manual downloads. Tachograph Manager automates the process, from remote data downloads to archiving and analyses. Less time and process costs are spent on getting the data, leaving you free to focus on core business.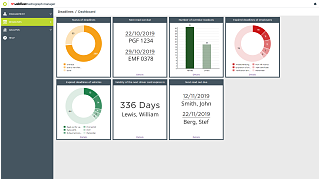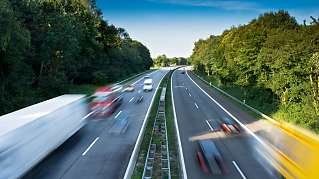 Stay flexible with remote downloads
When a vehicle's tachograph data is downloaded, the driver doesn't need to be in a specific location. This keeps your planning flexible and your trucks on the road. If your tachographs don't support remote downloads, you can still manually import downloaded data in our tachograph software for archiving and analyses.
A reliable IT solution
We manage your Company Card for you, keeping it in a secure data centre. No local infra­structure is required to host data. Data is stored in compliance with GDPR, helping you fulfil your duty to protect your employee's privacy.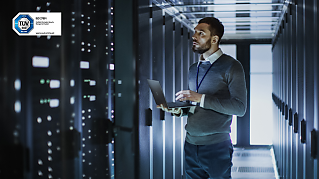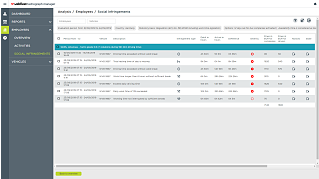 Clear analysis to help you prove compliance
Get the insight you need with a variety of in-depth reports. For example, social infringement reports give you a clear overview of expected fines and advice on corrective action, while TachoGrade measures how well your driver complies with European Drivers' Hours Regulation ((EC) No.561/2006).
Deadline manager keeps you on track
Tachograph Manager allows you to monitor a wide range of deadlines. With clear categories, an overview of Driver Card expiration dates, download deadlines for tachograph data, custom­isable reminders and much more, you can reduce the risk of penalties and fines.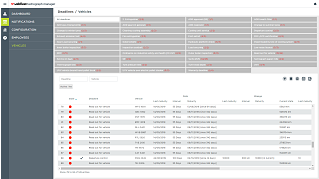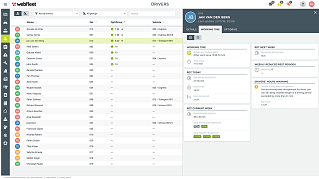 Remaining Driving Times
Get daily and weekly remaining driving times for ad-hoc dispatch and scheduling and real-time social infringement notific­a­tions with Tachograph Manager Plus. This helps to optimise your dispatch planning, maximise driving times, stay compliant with driving time regulation and reduce the chance of fines.
Daily downloads for quick access
Need to access data right away for a monthly salary calculation or because a driver is leaving the company? Tachograph Manager Plus downloads Driver Card data once per day. That way, you can rest assured you are getting up-to-date information.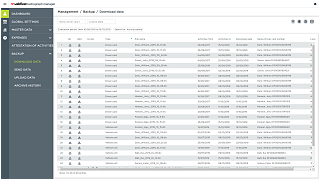 ---
All you need to know about tachograph software
What is tachograph software?

0

Tachograph software is a cloud-based tool that makes it easy for fleet businesses to stay compliant. Tachograph management software takes the hassle out of compliance deadlines, since paperwork processes are digital and automated. As a result, inspections are far less stressful.
How can you use tachograph software?

0

Tachograph software enables you to stay on top of compliance deadlines, thereby avoiding costly penalties. Daily and weekly insights on remaining driving times means you can boost productivity with optimised planning. By monitoring driver hours, you also ensure that drivers take enough rest, contrib­uting to safer roads.
What are the key benefits of tachograph software?

0

With tachograph software, manual downloads become a thing of the past. Automated remote downloads, archiving and analysis save you time and money. Compre­hensive reports take the guesswork out of social infringe­ments—your data includes overviews on fines and driver compliance with drivers' hours regulation.
How to keep your drivers happy, healthy and productive
Get insight on how to recruit and retain drivers, improve driver productivity and encourage physical and mental well-being.
Download the FREE guide
Get a demo
See how Webfleet fleet management software can help your business
Want to keep your existing analysis provider?
Want to keep your existing analysis provider?
Webfleet TachoShare remotely downloads and archives tachograph data. Then this data can be imported to your 3rd party analysis software.
Check out Webfleet TachoShare
1
This feature is available with Tachograph Manager Plus service