Webfleet Logbook is a mileage regis­tration app that automates your trip admin­is­tration. Keep your fleet tax compliant with simplified reporting. Bring greater efficiency and cost savings to your operations with accurate data on starting and ending mileage, along with trip dates and customer visits.
Webfleet Logbook helps you:
Create individual driver profiles for use with all fleet vehicles
Lower your costs and admin­is­trative time and meet HMRC regulations
Save time by tracking your mileage directly from the vehicle's odometer
Automat­ically differ­en­tiate work and private trips, reducing driver workload
Stay tax compliant with accurate, complete and reliable data
Safeguard privacy for drivers when they're on personal trips
Key features of the mileage tracking app
Accurate mileage recording
Webfleet Logbook app generates detailed reports automat­ically. The reports contain everything you need to handle mileage claims for tax purposes. With automated journey tracking that includes dates and customer visits, you signi­fic­antly reduce the amount of time spent on mileage reporting tasks.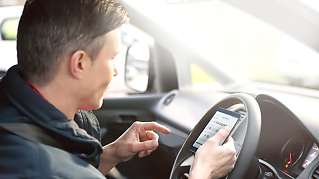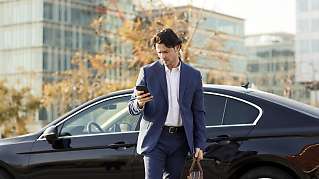 Maximum privacy for drivers
We adhere to the highest level of data privacy. In its account, your company can choose to hide your logged business and personal journeys. Data is one of your fleet's most important assets, which is why we manage it in a secured environment.
Stress-free HMRC compliance
Webfleet Logbook is more than a mileage tracking app. It automat­ically records every piece of trip data needed to comply with HMRC. Your automated reports contain all the required compliance details. You can avoid financial and tax penalties with ease.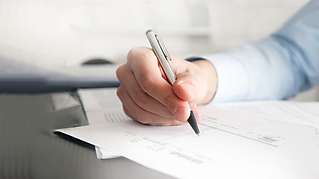 Actionable advice for drivers
Whether you're using our milage tracker from a commercial mobile device or one of our PRO Driver Terminals, each trip records an OptiDrive score so you can compare driver behaviour internally and against accepted standards. OptiDrive also provides drivers with actionable feedback on their performance.
User-friendly mobile app
Assign vehicles, attribute trips and record odometer readings with just a few taps. So long as location and mobile data are on, the mileage tracking app will record and report everything centrally. Your drivers can run Webfleet Logbook from their mobile phones.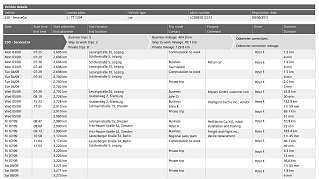 Reliable, real-time data
Each journey's precise starting and ending mileage is recorded directly from the vehicle's odometer, making it easy to run fleet-wide reports. You can also pull reports on an individual vehicle or driver basis. Trip data and detailed reports are uploaded automat­ically, so your records are always complete and accurate.
---
All you need to know about the Webfleet Logbook app
What is the Webfleet Logbook app?

0

Webfleet Logbook is a complete mileage tracking app solution. It automat­ically records all the data needed to manage your fleet effectively. It can be run on mobile phones or on our ruggedised PRO Driver Terminals. In just a tap, you can access detailed reports.
What are the main benefits of Webfleet Logbook?

0

Webfleet Logbook reduces your admin­is­trative burden. It automat­ically tracks fleet journeys, assigns vehicles to drivers and attributes trips to particular customers. It protects driver privacy while keeping your company in compliance. It can also support drivers with feedback on their performance.
How does the Webfleet Logbook app help fleet efficiency?

0

The key to fleet efficiency is reliable data that helps you make smarter business decisions. Webfleet Logbook generates the insightful reports you need to understand what's happening on the road, providing the clarity on what you can do to improve timeliness, safety and productivity.
How does the logbook app help drivers?

0

Webfleet Logbook reduces your drivers' daily workload. Drivers spend less time and effort logging their trips and more time getting where they are going safely and efficiently. They can easily keep track of business and personal trips, without paperwork hassles.
What type of business could benefit from using the mileage tracking app?

0

Any business that uses vehicles can benefit from the Webfleet Logbook app. Transport, delivery, construction and plumbing businesses are key examples of companies that rely on Webfleet Logbook to simplify their mileage admin­is­tration, automate reporting tasks and optimise their fleets.
What do I need to install the logbook app for my fleet?

0

The Logbook app runs on iOS and Android devices. Webfleet customers can install our Logbook app for free from the Apple App or Google Play stores. You just need your Webfleet log-in credentials to use the app. Your drivers can access the app on their mobile devices.
On which devices can I use the Webfleet Logbook app?

0

The Webfleet Logbook app runs on Apple iOS devices (9 or higher) and Google Android devices (4.1 or higher). To use Webfleet Logbook, you need a subscription to our fleet management solution and supporting hardware. With your subscription in place, your drivers can also access the app for free.
Get a demo
See how Webfleet can help your business.