Aptean is a leading developer of advanced Routing and Scheduling, Execution and Mobile ePOD software, proven to meet the challenges of transport operations across the globe. The Aptean Routing & Scheduling software helps reduce planning time, cut trans­port­ation costs by up to 30%, create more accurate routes, improve customer commu­nic­ation, and cut carbon emissions. Combining Aptean's Live Planning module, Aptean Route Execution Paragon Edition, with Aptean's Routing & Scheduling software allows you to easily compare the progress of your drivers against the plan in real-time. Enabling you to review daily distri­bution performance, deliver excellent customer service, and improve operational performance.
Request more information
---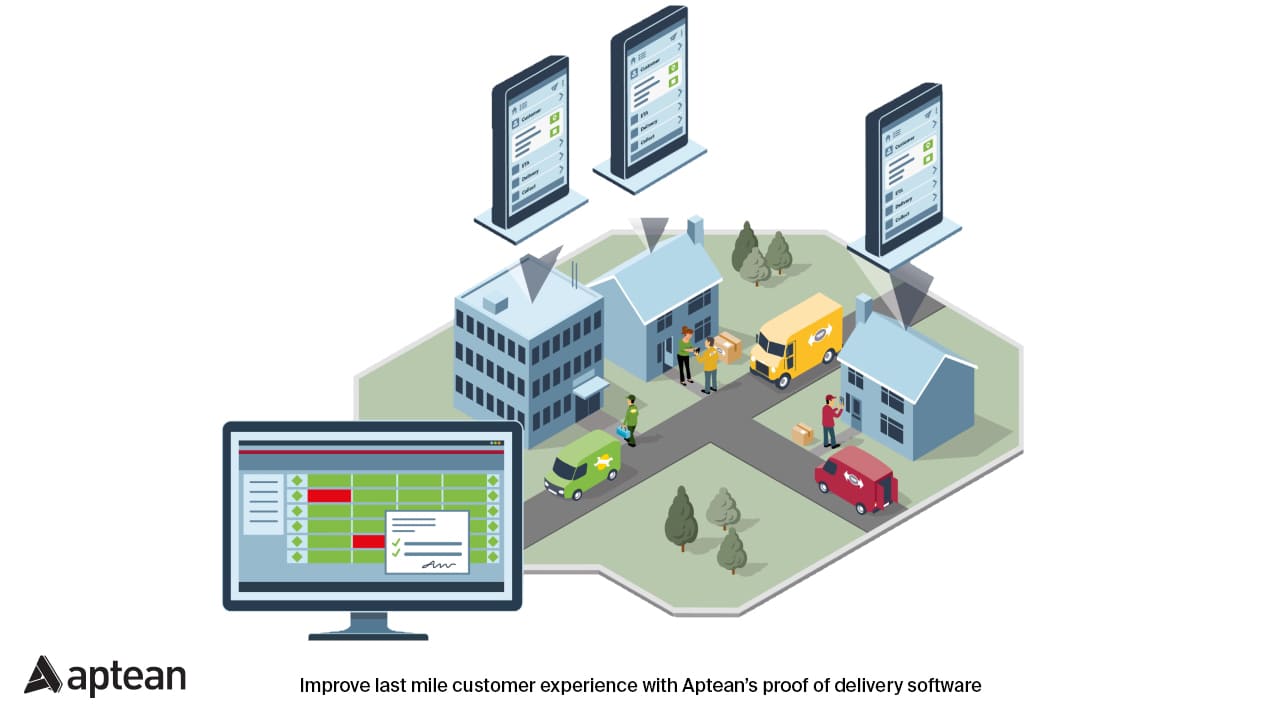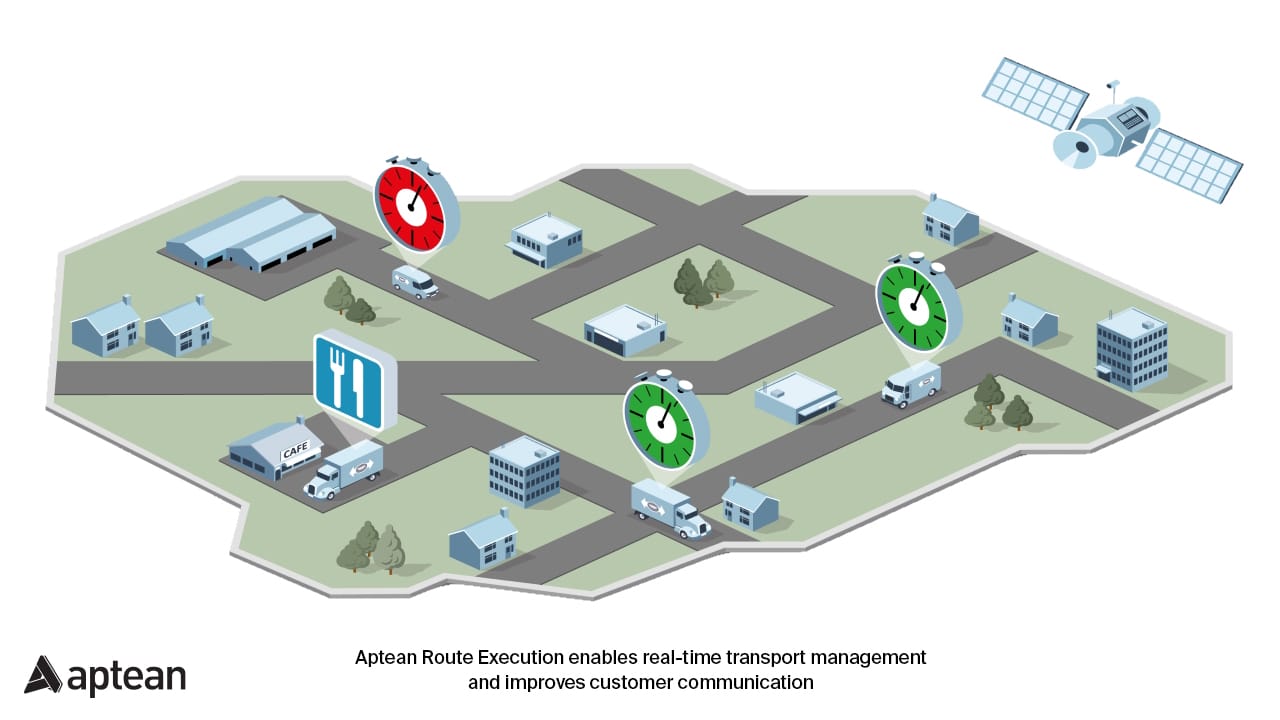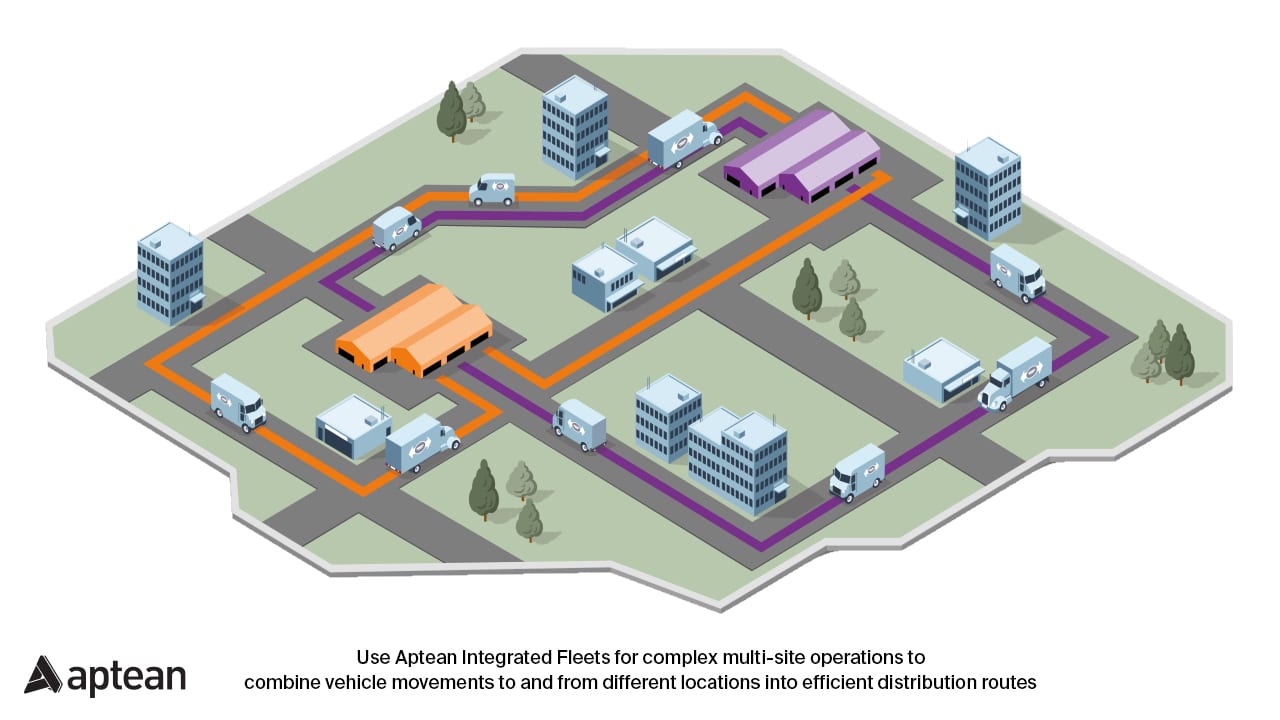 Reduce transport costs by as much as 30% by generating more efficient routes and schedules, including fixed routes and trunking.

Increase profitability through increased drops per vehicle or appointments per driver. As well as carrier and rate card management to assist selection.

Enhance service levels by offering customers tighter time windows and more accurate arrival times.

Improve visibility of transportation data across your business including invoice generation and reconciliation.

Simplify compliance with local and central government regulations.
Visit partner website
1
Real-time alerting and plan vs actual reporting maintains efficiency of the plan.
2
Real-time statuses keep customer services informed with imminent arrival notifications for customers.
3
Monitoring of driver behaviour allows for instant feedback and detailed driver debriefs.
4
Arrivals dashboards powered by real time vehicle tracking allows the warehouse to prepare for loading and receiving goods.
Route Execution
Delivering visibility and control for transportation operations
Route Optimization and Planning with Aptean Routing & Scheduling
Providing benefits across the whole of your business
Blakemore Logistics case study
Drives Transportation Efficiency with Aptean Routing & Scheduling
Marigolds & Onions case study
Keeps Time-Critical Deliveries On Schedule with Aptean Routing & Scheduling
Request more information for

 Aptean