Dynamic Dispatching
Send Jobs To Drivers To Arrive At Most Optimum Time
WEBFLEET gives you everything you need to deliver a dynamic order dispatch and handling service – from start to finish. With status, location and ETA information, WEBFLEET enables you to identify the next job's most suitable driver. You can send instruc­tions to their PRO Driver Terminal and remotely receive job status updates.
---
Improve your job assignments
Workflow monitoring empowers you to assign the best placed driver and send information to their PRO Driver Terminal, including: address, contact details, special instruc­tions and more.
Accurate travel time planning
WEBFLEET provides the most accurate travel times for every hour of the day. The time a journey from A to B takes differs for every moment of the day. You can integrate our IQ Routes technology into your route planning and be sure that your customers can rely on your realisitc and accurate planning.
Reduce your admin time
With order information captured in WEBFLEET reports, you know the number of job completions and time spent at your customers, enabling a transparent invoicing process.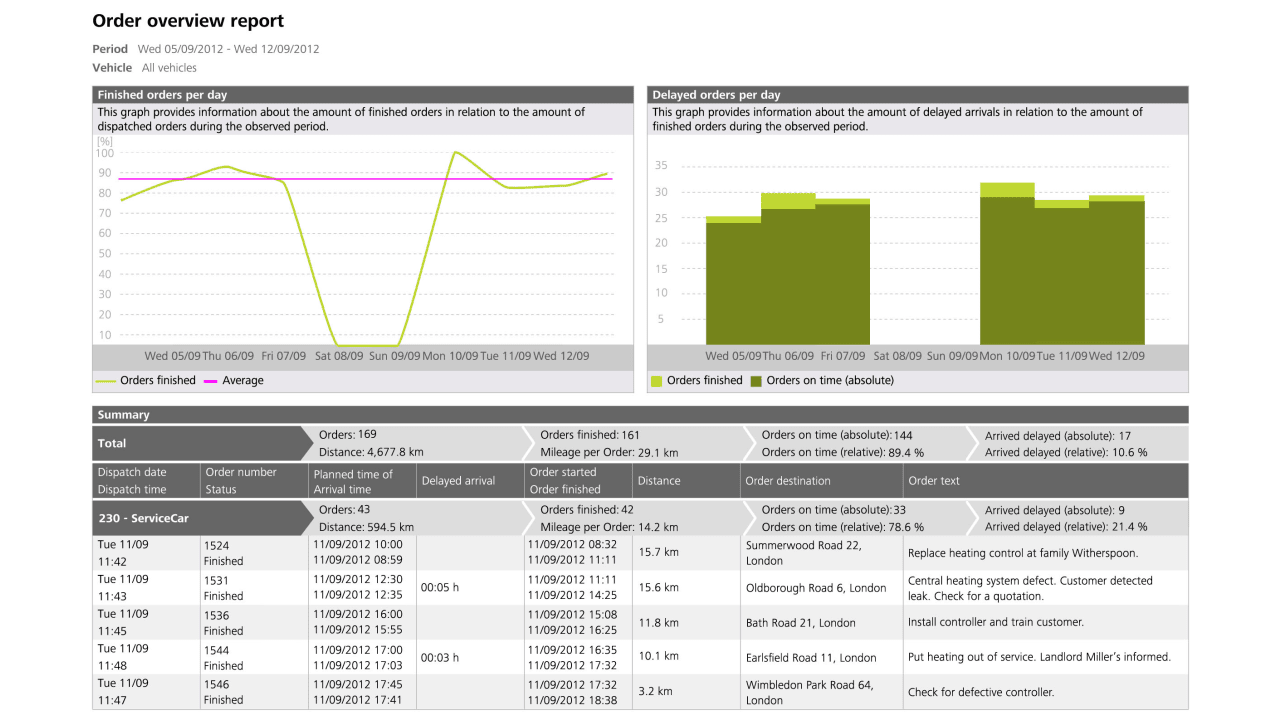 Don't let traffic ruin your plan
Equip your drivers with TomTom Traffic to minimise delays and always take the fastest route. Integrate TomTom Traffic into your planning and scheduling application to dynamically reschedule around the jams.
Get a demo
See how WEBFLEET can help your business.