Webfleet's easy-to-use 'Software as a Service' technology helps anyone with commercial vehicles, manage them more effectively. Its innovative online fleet management capab­il­ities give you total visibility of everything that happens on the road. The main features are highlighted below.
Best-in-class user interface
Simple, easy to use interface, with clean lines and clutter free.

Optimised user interface experience, minimizing click for faster working

State of the art data handing to ensure high quality data privacy and data security

Future proof and continu­ously innovating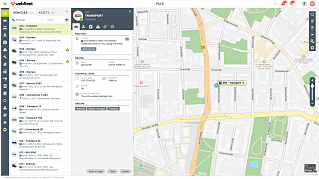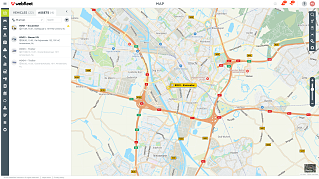 Maps – A real-time view
With street level maps and traffic information, you get more detailed visibility at map level, as well as always knowing the location and status of your vehicles.

Choose either the award winning TomTom map or Google maps.

Toggle between different levels of information on the map such as Traffic, Addresses and Areas.

Group vehicles to de-clutter the map for an easier view.
Dashboard
With Webfleet's dashboard you can see your business performance at a glance. KPIs can track the performance of individuals, benchmark teams or give a simple overview of your whole operation. Up to 27 KPIs can be displayed, enabling you to track performance against your pre-defined KPI's in real time.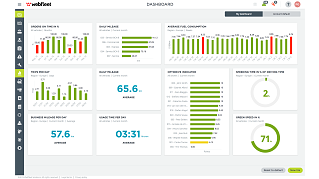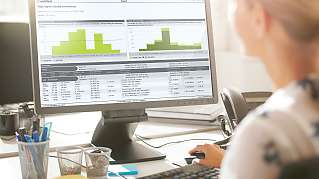 Reporting
Webfleet gives you instant access to the information that matters, meaning you can spot trends over time and make smarter, and more informed decisions for your business.
Learn more about Webfleet reports⁠
Manage on the move
The Webfleet Mobile app is available for iOS and Android. You can also manage your fleet on a tablet, a laptop or a desktop computer entering Webfleet through your web browser.
Learn more about managing on the move⁠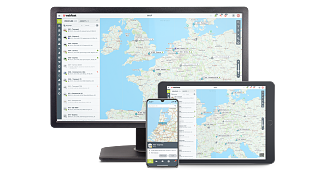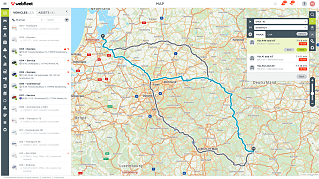 A-B Route planning in Webfleet with the capability of sending routes direct to drivers
Adjust variables such as location/time of departure/arrival, as well as vehicle type.

Select wheteher to include current traffic in planning.

Get a choice of alternative routes, as well as suggested fastest route.

Customise your route – Waypoints can easily be added via free text search, point on map or by dragging and dropping the suggested route.

Send planned routes to the latest Driver Terminals
Optimise your business with Webfleet's additional features
60,000 customers rely on Webfleet every day
Webfleet allows us to maximize the number of calls we can take per vehicle per day, while monitoring and managing fuel and vehicle maintenance costs.
Ken Bach, Kingsway Towing
Fife Council improved MPG by 15%.
Jennifer Thain, Fife Council
Corporate Solutions cut fuel costs by 8.1%.
Stuart Payne, Corporate Solutions
Get a demo
See how Webfleet can help your business.