Webfleet Mobile
Manage your fleet operations on the go
Webfleet Mobile
Manage your fleet operations on the go
You don't need to be at your desk to control your fleet. With Webfleet Mobile, it's all right there in the palm of your hand. Our fleet app gives you the visibility need to optimise your fleet management. You'll always know your vehicle locations. Real-time updates on driver status allow you to dispatch new orders in a snap. Compliance is easy, with driving time data available on the app.
Webfleet Mobile helps you:
Stay connected to your vehicles and assets1
at all times
Find your drivers quickly
with real-time location and status updates
Improve customer satis­faction
with up-to-date ETAs for jobs in progress
Adapt to the unexpected
with notific­a­tions when a disruption occurs
Stay compliant
with driving time data available on the app
Dispatch new orders quickly
to keep the business running efficiently
Key features of the fleet management app
Real time vehicle and asset tracking
Track both your assets and vehicles on one interface. Whether your drivers are parked or on the move, get their precise, mapped location. This helps with proof of delivery and working times compliance1, while keeping your assets safe.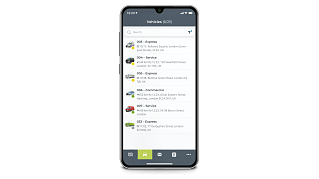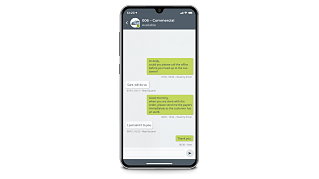 Quick commu­nic­ation with drivers
Need to give your drivers an important business update? Or need to send them a new job? Get an overview of all text, status and order messages. Send text messages straight to your driver's PRO Driver Terminal device.
Trip management
You can access previously recorded trip data on the app by date, for either one vehicle or your whole fleet. This helps you to respond to customer inquiries regarding previous jobs and manage trip reporting compliance. Check the start and finish points, the trip duration, the distance travelled, recorded trip/order details and Driver ID.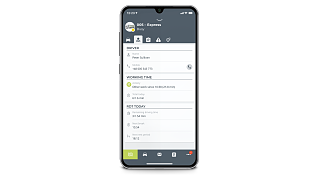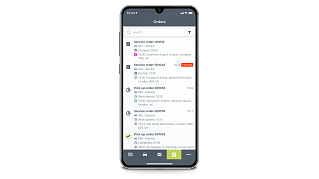 Dispatch new orders and jobs
Dispatch orders and view the progress of existing orders for a selected vehicle, including the location of the vehicle handling the order and the estimated time of arrival. Webfleet Mobile also helps you plan around traffic with access to traffic and map views on your smartphone and tablet.
Notific­a­tions and alerts
Stay on top of your fleet operations on the app with notific­a­tions and alerts that let you know you when a potential disruption might occur. For example, you can set up an alert for when a vehicle enters or leaves a previously designated geo area or when an order status changes.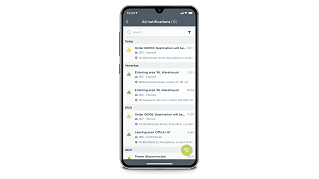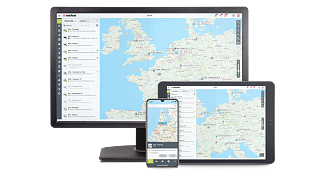 Easy-to-use mobile app
Webfleet Mobile is intuitive by design. Most of the features and information are available in one touch and commands are carried out using the same tap or swipe action you use for other mobile apps.
Get the Webfleet Mobile app now
If you're an existing Webfleet customer, download the FREE app for iPhone via the Apple App Store or for Android via the Google Play Store. Just log in with your Webfleet credentials. 2
Get a demo
See how Webfleet can help your business.
Get a demo
See how Webfleet can help your business.