40% of construction companies say they believe they should be more technologically sophisticated than they currently are. At the same time, common concerns are regularly cited about adopting new technology and automation in construction.
In particular, cost, training, liability, site security and data security are all significant factors that make many construction companies slow to adopt new technology that could bring value to their businesses.
So what should you do? Do you adapt quickly to innovations, investing time and money and taking on the potential risks? Or do you wait for other construction companies to adopt first so you can see how it works for them, which could mean being left behind by the competition?
What's needed is intelligent adoption.
In this extract from our latest eBook, The Technologies Changing Construction, we look at the key barriers to technology adoption and what you should expect from a new technology provider to ensure you're reaping the rewards while avoiding the risks.
Safety and liability in construction
 For obvious reasons, construction companies put safety first. As well as the risk to people's well-being if new technology is misused, there may also be new liability risks. One error in a work order could cost thousands.
Any new technology that is introduced must only be done after all the members of your workforce who will be using it, are comprehensively trained to do so.
Your technology provider should offer comprehensive training in not only how to use their product or solution safely but also how to use it effectively.
READY TO TAKE AN IN-DEPTH LOOK AT THIS ISSUE?
GET THE FULL GUIDE 'THE TECHNOLOGIES CHANGING CONSTRUCTION' FOR FREE NOW.
Data security and technology
The protection of company, employee and customer data is critical to any operation. Data loss can result in fines, damage your reputation and see you lose contracts or jobs.
Therefore, the data security of any application you adopt is of critical importance, and it's wise for construction companies to be conscientious regarding the data security of any new technology they add to their workflow.
Any new provider you approach should be able to tell you precisely how they will protect your data and what legal standards they meet for data protection.
GET ALL THE INSIGHTS ON AUTOMATION IN CONSTRUCTION HERE.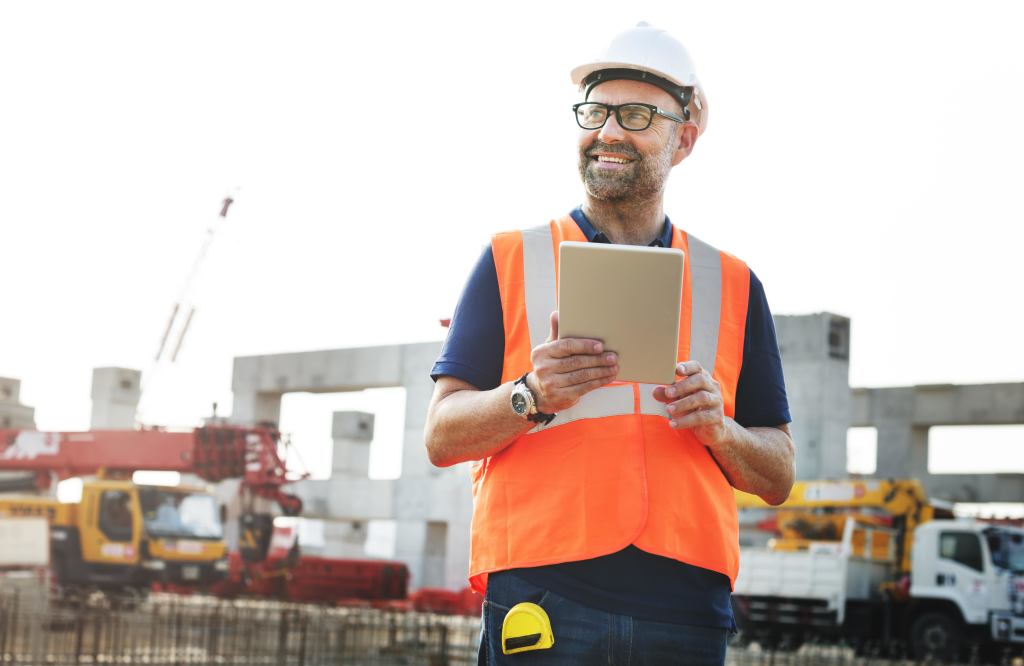 Budget for new technologies in construction
 Between R&D, equipment, vehicles, labour and the various other costs that companies need to manage, construction is an expensive business.
Adding the costs of adopting new technology to the mix – whether it be the investment required in new hardware, the price of a service subscription or the cost of training – therefore is something construction companies naturally, hesitate before doing.
Your technology provider should clearly outline how your solution is going to deliver a return on investment and when.
DOWNLOAD THE FULL EBOOK FREE AND GET ALL THE IN-DEPTH INSIGHTS ON NEW TECHNOLOGIES IN CONSTRUCTION.
Compatibility with legacy systems
Another key concern when it comes to adding new technology to your construction company is the question of whether it will work alongside existing, trusted systems.
Regardless of how powerful a new digital solution or piece of hardware might be, if it disrupts the functionality of the technology you already use and benefit from, then it might be more trouble than it's worth.
With multiple APIs, you can connect. For example, you can integrate our Webfleet fleet management solution with hundreds of third-party solutions as well as integrate it with your existing back-end systems. The information captured in the field can also be used in your productivity applications under one integrated platform, enabling you to make better decisions, faster.
GET THE FULL RESEARCH NOW AND FIND OUT HOW TO GET THE FULLEST VALUE FROM NEW TECHNOLOGY AND AUTOMATION IN CONSTRUCTION. 
Though some construction companies may have been slow to adapt to new technologies in the past, the benefits are clear. At Webfleet, we help construction companies to digitise and automate more of their working processes while giving insight and visibility into their usage of vehicles and assets. Our fleet management software supports you to increase efficiency, tighten security and reduce time spent on administration.