Bridgestone and Webfleet are committed to helping companies like yours keep their costs under control. Bridgestone does it with cutting edge tyre design. Webfleet does it with industry leading digital solutions and hardware.
Our products and services come together to give you everything you need to reduce cost where it counts.
Webfleet and Bridgestone help you:
Cut fuel wastage
Through real time track and trace
Lower your maintenance costs
By monitoring and analysing driving behaviour
Stay productive
With optim­isation across your whole business process
Webfleet cost reduction range
Webfleet for fuel management
Our award-winning Webfleet fleet management solution provides real-time and historic visibility over how your vehicles are being used. You can focus on areas where costs are being needlessly accrued and take action, cutting out habits like idling that lead to fuel wastage and higher costs. Shorten distance travelled with profes­sional and truck navigation.
Learn more about fuel efficiency⁠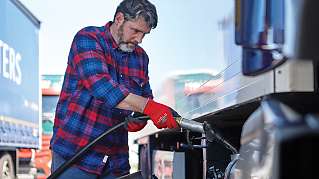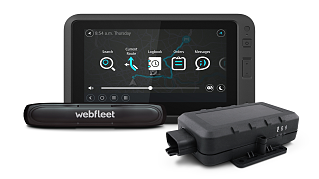 LINK and PRO devices
Our vehicle tracking systems for all fleet sizes and types tell you more than just the position of your vehicles. Get clear insight into the trips your drivers are taking, how your fuel is being used and where you can encourage more cost-ef­fective driving.
Your drivers can also receive in-vehicle active driving feedback and advice through our PRO series, helping them to cut out habits that waste fuel and increase CO2 emissions.
Webfleet for vehicle maintenance
With Webfleet you can plan maintenance tasks based on real-time mileage information rather than a set period of time. Webfleet can also detect diagnostic trouble and automat­ically schedule a maintenance task. This means action is taken to solve issues before they develop into serious problems. All of this helps avoid costly repairs, vehicle downtime and admin­is­trative distrac­tions.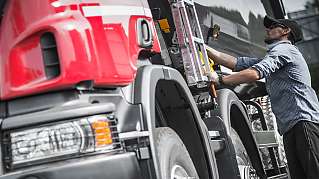 ---
Bridgestone products that lower fleets operational costs
DURAVIS R002 truck tyres
Bridgestone's DURAVIS R002 is the best solution to help fleets lower their operational costs by signi­fic­antly reducing the cost per kilometre.
Up to 45% increased mileage vs. predecessor

Minimised cost per kilometre1
Boosted wet performance: best in class wet grip A on steer

Optimised fuel efficiency

Winter ready2

Connected with RFID
Learn more about DURAVIS R002 truck tyres⁠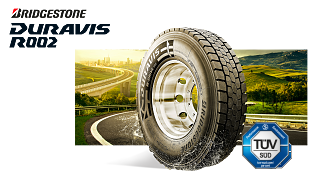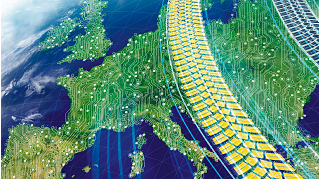 Bandag retread
Retreads deliver on average 30% lower cost per kilometre than new tyres and total savings of up to 19% if you have a second retread.
Signi­fic­antly lower total tyre cost per km

Reliability and performance similar to new tyres

Reduced waste, raw materials consumption and carbon emissions

Europe-wide network of specialist franchisees

Fast, flexible and high-quality service
Learn more about Bandag⁠
Tirematics
Bridgestone's Tirematics maximise fuel saving and reduce fleet costs with pro-active tyre maintenance.3
Proactive alerts and maintenance reports allow the fleet and service provider to efficiently keep the fleet running at its optimal level.

Provides a proven cost effective way to track tyre pressures across the fleet bringing multiple economic benefits.4
Has a significant impact on tyre performance, fuel economy, road and driver safety and breakdown prevention.5
We saved on fuel costs thanks to the Webfleet and Bridgestone synergy
Hubert Sośnicki, Transhut sp. z o.o.
Ready to reduce your costs by combining Bridgestone tyres with Webfleet?
Talk to one of our cost effect­iveness experts
1
15% less than predecessor
2
3PMFS and M+S for steer, drive and trailer
3
via an automated inspection system that measures tyre inflation pressure
4
The annual average savings for a typical tract­or-trailer combination running at the correct tyre pressure are up to £ 450 in fuel consumption, £ 180 in tyre costs and £ 360 in breakdown costs, minimising total fleet costs by up to £ 980/yr saving per tractor­trailer combination running at correct tyre pressures.
5
Based on internal field evaluation and tests conducted with Bridgestone's research and development facilities.