If you manage cars or vans, you might be worried about how to cut fuel costs. It's good to know there's a way to control your fleet's fuel consumption and the impact on your business. With the right telematics solution, you can:
Monitor your fuel costs and identify trends
Adopt safe and fuel-efficient driving habits
Improve fuel usage and reduce CO2 emissions
Reduce mileage and lower your fleet's fuel consumption
How to cut fuel costs with Webfleet
Here are 5 ways the Webfleet fleet management solution can help you and your business.
1. Track fuel usage over time
With real-time and historical insights into your fleet's fuel consumption and emissions, you can easily spot trends or anomalies. Our solution lets you compare performance over time on the fuel efficiency dashboard, spot unusual events and use these insights to optimise your operations and cut fuel costs.
2. Active driving style coaching
With a driver performance tool like OptiDrive 360, it's easy to gauge whether your drivers could use coaching and training to improve their fuel-saving driving techniques. When paired with a Driver Terminal, drivers receive active driving feedback in real time to enhance fuel-efficient driving.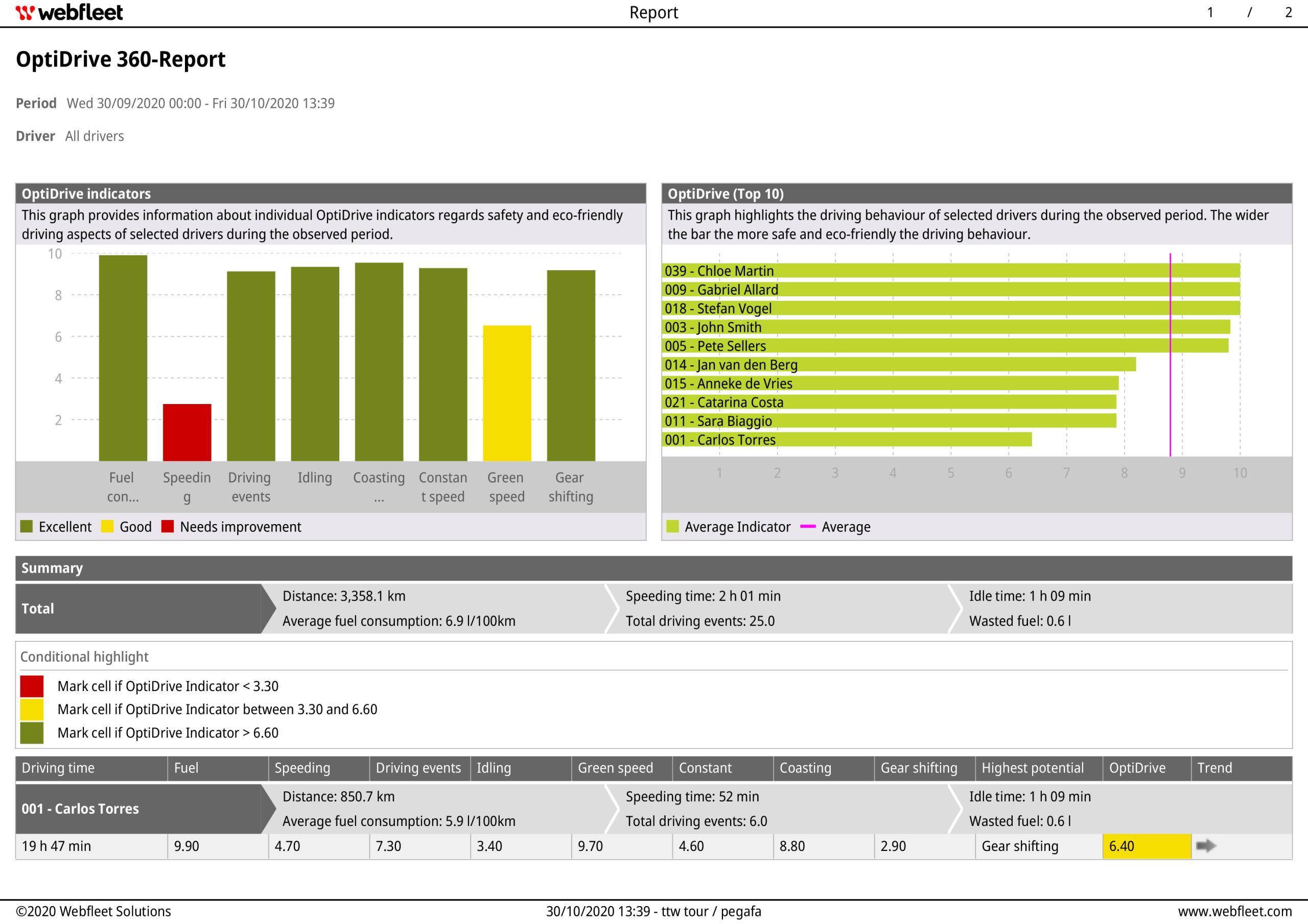 3. Dynamic route planning
Webfleet helps you find the best driver for each job using smart scheduling and dispatch based on order status, vehicle status and real-time traffic information. Order Optimisation optimises your sequence of visits in one click. This helps you to plan smarter, reduce mileage and lower your fleet's fuel consumption.
4. Regular vehicle maintenance reminders
A roadworthy vehicle is a more fuel-efficient one! With Webfleet, you can set maintenance tasks based on real-time mileage information rather than a set period of time. You can also get alerted when a vehicle shows signs of malfunction, so you can plan maintenance before a costly breakdown occurs.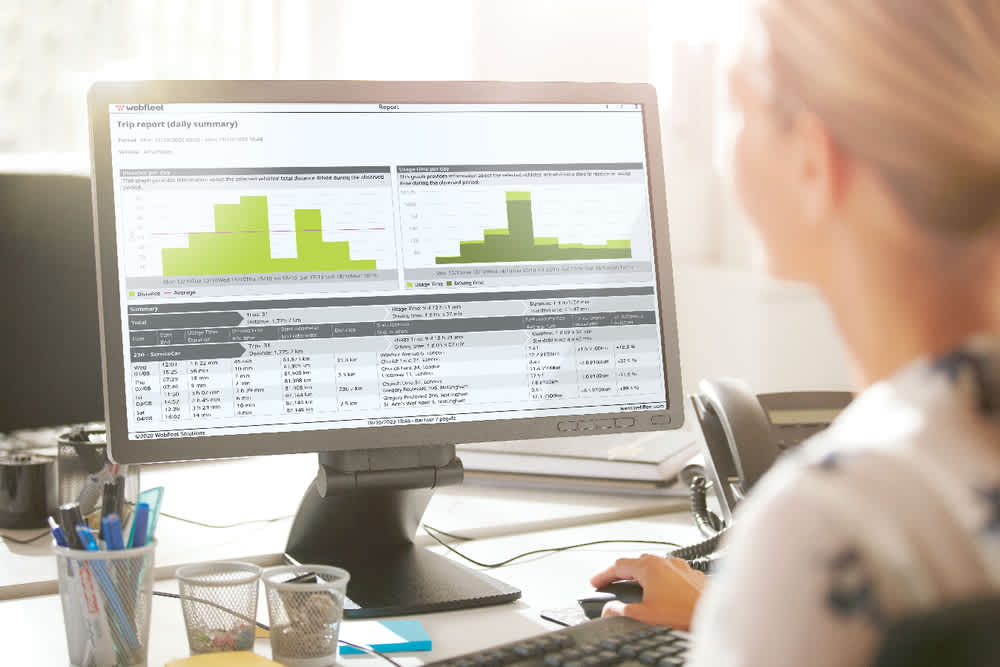 5. Electric vehicle fleet management
Thinking about adding electric vehicles to your fleet but not sure where to start? Our Fleet Electrification Report will evaluate your current fleet and provide you with the potential fuel savings if you switch to electric.
Cut fuel costs with our telematics solution
Webfleet telematics helps you monitor your fuel consumption and optimise time spent on the road. Your drivers can adopt a more fuel-efficient driving style to reduce mileage and cut fuel costs.
Calculate your potential savings with Webfleet in just a few seconds—try our fuel savings calculator!
Get more control of your fleet's fuel costs
Read our free eBook for the best fuel-saving strategies.
Download the FREE guide