LINK 510
Advanced vehicle tracking system for any vehicle type.
Optimised for
Can connect to TomTom PRO 7350, TomTom PRO 8275.
Fixed installed for reliable tracking of any truck or coach
Monitors driving behaviour
Advanced vehicle integration possib­il­ities
Add-on function­ality easily available
Works in combination with Webfleet
LINK 510 - Our most advanced vehicle tracking device
Reliable vehicle tracking with access to additional vehicle data
Real-time and historical information on when, where and how your vehicles are being used.

Webfleet trip reports, logbook and driving behaviour reports.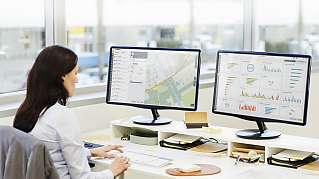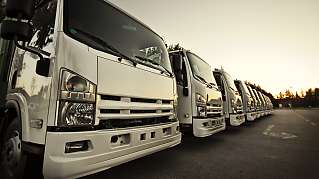 First choice for trucks
Connection to the digital tachograph for remote downloads of digital tachograph data.

FMS interface to monitor fuel consumption and fuel level.

Capture additional data from in and around the vehicle with LINK.connect

Allows 3rd party hardware to connect via Bluetooth such as temperature sensors, tyre pressure, barcode scanning, RFID.

We have certified partners across the country to ensure correct install­ation and support.

Connect external GPS and GSM antennas.
Add-on functions readily available
Connects to a PRO Driver Terminal for complete fleet management.

Extended eco-func­tion­ality by adding LINK 105.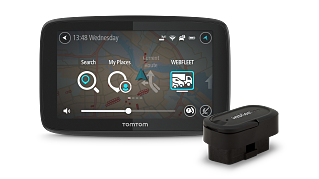 Dimensions

Body: 121 x 56.5 x 21.5 mm




Body with Holder: 121 x 68 x 25.5 mm

Weight and material

Body: 88 g, PC/ABS




Holder: 12 g, PC/ABS

Environment

Envir­on­mental sealing: IP20




Operating temperature: -30°C to +70°C




Storage temperature: -40°C to +80°C
Supply voltage
12V/24V (min. 9V to max. 30V)
Current consumption

At 14V: typically < 50mA




At 28V: typically < 30mA




Standby: typically < 1mA

During data trans­mission

14V < 150mA




28V < 100mA
Return on investment within 6 to 9 months
Talk to an advisor and find out how a LINK device can benefit your fleet.