Webfleet, a global telematics leader, equips you with all the tools you need to reduce fleet costs, keep drivers happy and maximise efficiency for your teams. Our Webfleet solution tracks your sales and service team's productivity in the field and helps you streamline your business operations.
Reduce time spent on fleet admin­is­tration, allowing you to focus on core business
Get to your appoint­ments on-time with live navigation and traffic information
Complete more jobs with optimised order management workflow
Save costs with optimal routes and maintenance alerts
Encourage safe driving by giving drivers valuable feedback
Satisfy local compliance and regulations with reliable and accurate trip reporting
Discover our profes­sional sales and service solutions
Real-time vehicle tracking
Webfleet gives you live tracking visibility over your sales and service teams' productivity. Our vehicle tracking system accurately reports on the number of appoint­ments team members have attended and time spent behind the wheel.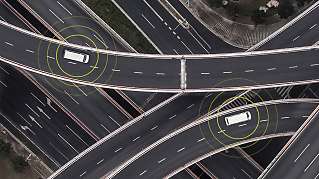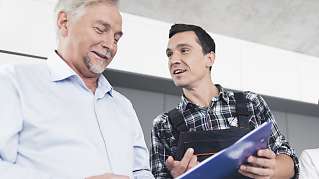 Get to your customers on-time
Our profes­sional navigation fleet management solution, combining a complex network of live traffic data and advanced algorithms, helps your team to avoid jams and congested areas. The net result? Your team is more likely to get to their meetings on time.
Accurate trip reporting
Your team can log private and business mileage easily with a PRO Driver Terminal or with the Webfleet Logbook mobile app. Trip reports provided by Webfleet can be used for mileage claims and for tax detail verific­a­tions when the tax authorities make a request.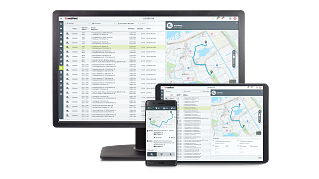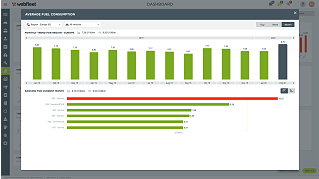 Control your fleet costs
Decrease your vehicle's total cost of ownership, using rich data from vehicle integration. For example, you can reduce the risk of unexpected vehicle malfunc­tions with automatic maintenance schedule alerts.
Help your employees to improve driving performance
Responsible driving helps to lower fuel, maintenance and insurance costs, reducing the total costs of vehicle ownership. With OptiDrive scores, Webfleet gives you the information you need to coach and promote safe and economical driving amongst your team.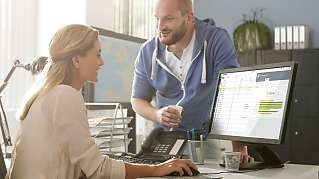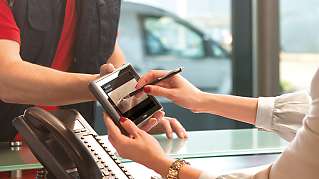 Integrate all your business systems together
You can easily integrate other business applic­a­tions with Webfleet to get exactly the fleet management solution you need. For example, synchronise with CRM and billing systems to get a more complete view of essential data and reduce admin­is­tration work.
Check out our profes­sional sales and service features in more detail
Return on investment in 6 to 9 months
Want to know how to cut costs, improve efficiency and spend less time on admin­is­tration? Book a demo and find out how Webfleet can help you to manage your profes­sional sales and service teams.