Nelspruit and Middelburg
Fleet management by Webfleet
Your business is unique. Just like your fleet of vehicles. Therefore, you need a flexible fleet management platform: a solution in terms of fleet optim­isation, vehicle tracking, workforce management, green & safe driving, business integration and connected car services that suit your activities, vehicles, size, budget and location.
Fleet management solution for your fleet in Nelspruit and Middelburg
Are you looking for a fleet management solution for the Nelspruit and Middelburg region that provides you with real-time information about the location of your vehicles? Do you also want to communicate directly with your drivers, dispatch jobs, track a mileage logbook, improve driving behaviour and save on fuel? Our vehicle tracking and Active Driver Feedback help you with this challenge in a busy city like Nelspruit and Middelburg.
Nelspruit and Middelburg - The historical and cultural heartland
Loved by holiday­makers from all over South Africa, Nelspruit and Middelburg is the busiest port on South Africa's KwaZu­lu-Natal east coast and South Africa's third-largest city. Cultural influences include Indian, African (primarily Zulu) and British. Top destin­a­tions along the famous seafront promenade include the massive aquatic marine park, uShaka Marine World, and the impressive Moses Mabhida Stadium. When you visit, you'll definitely want to try and authentic Nelspruit and Middelburg Curry. Main routes in and out of Nelspruit and Middelburg Central include the N3 – which runs all the way back to Johan­nesburg – the M1, the R 102 and the R103.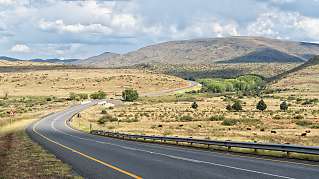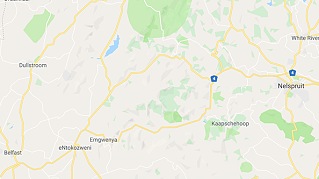 Traffic challenges in Nelspruit and Middelburg
Dubbed "the busiest road in Mpumalanga" by SANRAL (the South African National Road Agency), the N4 toll route sees thousands of vehicles traversing its 500+ kilometre distance all-year-round. But it becomes extremely busy over the holiday season, with travellers from far-and-wide heading to popular leisure destin­a­tions along the route. The busy Mbombela CBD experiences high-volumes of rush-hour traffic and a constant influx of tourists en-route to the Kruger National Park, while the commercial and industrial nature of Middelburg means that it is home to thousands of residents who commute to-and-from its various business centres every day.
Why is a fleet management solution partic­u­larly useful in congested cities like Nelspruit and Middelburg? Due to heavy traffic during the day and specifically during peak hours, each vehicle spends more time on the road which means an average commercial vehicle driver wastes many hours sitting in traffic. This can translate into significant losses for businesses in the Nelspruit and Middelburg area – and that's precisely where a fleet management solution can help.
Webfleet
Webfleet
For more than 18 years, our award winning fleet management platform Webfleet, a SaaS (Software as a Service) solution, has helped teams to cooperate better. Whether for real-time tracking and tracing, staff management or driving econom­ically and safely, more than 49,000 customers around the world make smarter decisions every day with Webfleet. No matter where your drivers are, our fleet management service and products ensure that your team remains connected, supporting your drivers and helping you to increase the general efficiency of your fleet.
Webfleet is ISO/IEC 27001 certified which means it fulfils the required high standards of confid­en­ti­ality, integrity and avail­ab­ility.
Request callback⁠
Nelspruit and Middelburg service area for Fleet Management and Vehicle Tracking
Some of the districts around Nelspruit and Middelburg where Webfleet is active:
Industria

West Acres

Sonheuwel

Van Riebeeck Park

Valencia Park
Nelindia

Enviro Park

Barberton

Middelburg

Witbank
Rustenburg

Presid­entsrus

Emalahleni
---
If your business is located in or near the Nelspruit and Middelburg area, please contact:
Request a callback to find out how Webfleet can help your business.