How to optimise customer experience and grow your business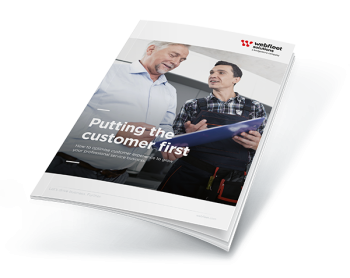 Today's customers have higher standards than ever before. Want to keep them coming back to your business?
From plumbing, maintenance, install­ation or repair firms to delivery companies to financial services with corporate fleets – any business that uses cars or vans to serve or deliver to customers will find clear, actionable advice in this eBook.
Get insight on how to:
Please the most demanding customers ever
Build stronger relation­ships and stay ahead of the competition
Handle difficult customer inter­ac­tions in 10 steps
Use technology to do all the above more effectively and efficiently