Commercial mobility has undergone huge changes in the past decade. The next 10 years will radically transform the mobility landscape. To help businesses design the fleets of tomorrow—while remaining competitive today—Webfleet hosted its first global mobility conference.
As a platform for decision-makers in fleet management, Webfleet Mobility Conference 2022 featured an impressive roster of experts. These engaging speakers shared their visions of the future while providing in-depth analyses on historical and emerging trends.
This year's conference was titled "Mobility 2032: Are you ready?" and included more than 50 sessions in 21 countries. In their opening welcomes, Webfleet CEO Jan Maarten de Vries and Vice President Taco van der Leij noted that the industry faces challenges as well as opportunities.
Specifically, de Vries pointed to rapid urbanization and solutions that can tackle traffic congestion and air pollution. He said that leveraging data is vital to developing mobility innovations: "Data intelligence will hold the key to businesses making the right decisions at the right times—whether they're connected, electric, autonomous or even shared."
How ready is your business for the shifts ahead? Check out the keynote summaries below, and explore all on-demand videos from this year's conference.
Keynote summaries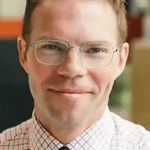 Greg Lindsay, futurist, urbanist, author and journalist
Drawing on his work with BMW, Intel, MIT, the Bloomberg Philan­thropies, the Aspen Institute and NewCities, Lindsay outlines the future of urban mobility. From self-propelled scooters and drone-powered deliveries, it's a future where autonomous technologies meet mobile commerce and community services. What tools will cities need to track and regulate streets filled with self-driving stuff? And perhaps most importantly: "How can we make the futures that we want to see?" As Lindsay illustrates, the answers to these questions will shape our cities in the decades to come.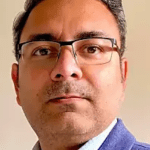 Raghunath Banerjee, VP of Data Solutions & Innovation, Bridgestone Mobility EMIA
How does digital transformation help improve inner city planning, particularly where the future of mobility is concerned? For a concrete use case, Banerjee describes how a city in the Netherlands is implementing data-driven experiments aimed at greater innovation and sustainability. He also looks at the role that vehicle intel­li­gence data plays in creating a new road safety index. "Data is the beginning for a new type of mobility solution," says Banerjee. "It can help us to meet the future needs of smart cities."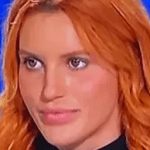 Carla Detrieux, Director of Business Development, Volta Trucks
One of the biggest challenges facing our industry is how to decarbonise our trucks. In conversation with Webfleet's Alice Girault, Detrieux reveals Volta's vision to be the leader in zero-emissions transport. That vision also involves a more diverse and inclusive industry, one that women and younger people feel inspired to work in. Detrieux introduces the Volta Zero, the world's first full-electric 16-tonne commercial vehicle designed for urban freight distri­bution. What do drivers think of the Zero? Spoiler alert: Driver/TikTok star Sidou says that "it's going to revolutionise the road world."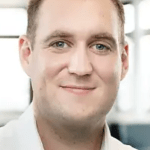 Sten Rauch, CEO, Mercedes-Benz Connectivity Services GmbH
Moving forward often requires reflection. Rauch shares his lessons learned regarding digital fleet management. "My first lesson was that every fleet customer is different and that you need to listen very carefully to the demands and challenges of the customer, because they are very complex," he says. Rauch also highlights the various opportunities vehicle data is providing and how data is being used our customers. He emphasises that sharing data in the fleet context, in combination with using the latest technology, offers a major step forward in mastering the growing complexities of fleet management. Data security is of utmost importance, says Rauch—as is taking driver perspectives into account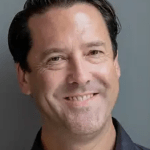 Michael Miller, Executive Vice President, Global Network project44
Supply chain digitalisation is the trend that Miller keeps an eye on. His talk covers factors driving this trend. On the one hand, there's the increasing supply chain complexity and supply chain disruptions. On the other, there are intensifying customer demands. He argues that data quality, real-time visibility, communication and collaboration are essential to meeting these challenges effectively. "The good news is that there are a significant number of opportunities for carriers in this supply chain digitalisation landscape," Miller says.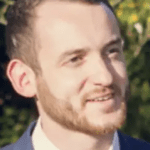 Alexej Schmidt, Global Partner­ships Manager, EasyPark Group
EasyPark's vision is to make cities more liveable. Schmidt adds, "as digital parking experts, we would like to make parking much easier." With service coverage in 3,200 cities across 25 countries, EasyPark enables customers to pay for parking services by connecting their cars with their devices. It's a solution, says Schmidt, that saves people time and stress. His presentation offers a case study into the viability of partnerships with and integration between SaaS mobility providers. His talk also showcases the power of data inter­con­nectivity for fleets and suppliers.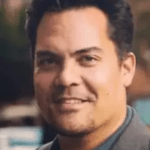 Wessel Koning, Director Business Development & Partner­ships at Justdiggit and Selma Loor, Customer Experience & Sustain­ab­ility at Webfleet
The scientific data is clear: We have just 10 years to stop climate change, and we need to act urgently. Koning tells the story of Justdiggit's mission, which empowers millions of African farmers to re-green and restore their lands. He also provides statistics that correlate with regeneration as a significant part of halting climate change. Loor joins the discussion with an overview of Green Your Fleet, a carbon-offset initiative co-created by Justdiggit and Webfleet. "Together, we can bring back nature and cool down the planet," Loor says.
Get the full conference replay, with access to regional sessions in the local language.