If you've decided to invest in a fleet management solution this year, you can look forward to lower costs, greater efficiency and improved safety. But which solution do you ultimately purchase? Our 5-step guide will help you navigate the market and pick the right fleet solution.
Searching for the right fleet management solution
1. Decide what you want to achieve
Rank the following benefits per level of importance to your company:
• More efficient planning and control: Vehicle telematics gives you a 24/7 overview of where your drivers and vehicles are. With a fleet management platform, you have insight into how long they spend at a customer and who can take on an extra job.
• Higher productivity and safety: By optimizing routes and avoiding traffic jams, your drivers can do more jobs and stay on the safest roads.
• Lower fuel and maintenance costs: Access driver performance data and get alerts when vehicle maintenance is required, helping you address issues before they lead to downtime.
• Accurate record keeping: Automate records of driving times for compliance, payroll or invoicing purposes. A solution integrated with payroll and financial administration systems can reduce paperwork and help resolve invoicing or related disputes.
2. Involve your colleagues
Who in your company will be using some aspect of the fleet management solution? Seek their input at the earliest stage.
Be sure to keep your drivers, or a representative of your drivers, in the loop. They'll be using the system daily, and it's vital they understand its benefits right away. Listen to and assuage any concerns they may have about security and privacy.
3. Ask suppliers for proposals
Now that you know what you want, it's time to start browsing. Reach out to the suppliers you've found online or through referrals. Tell them about your objectives, then ask them to send you a proposal for the solution they think can work best for your business.
As well as being the simplest way to get the information you need (rather than wading through website after website, brochure after brochure), this will give you a good idea of how the supplier manages clients. This will be a long-term relationship, so the quality of service can be just as important as software capability.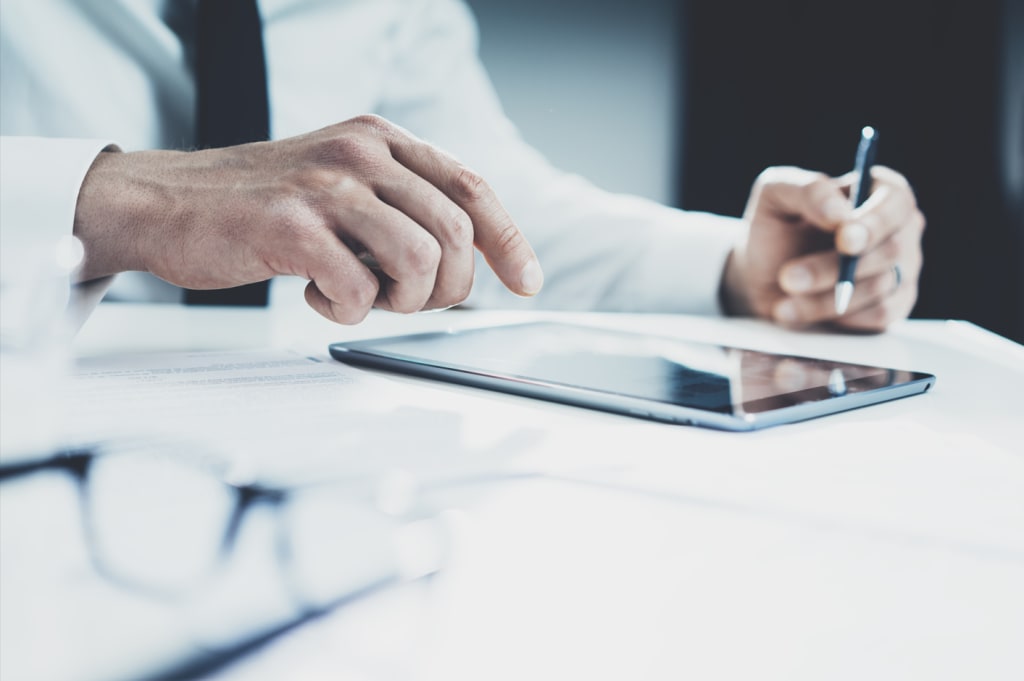 4. Make your choice
Once you have a few bids, you can make a shortlist of fleet management solutions. Select a small number and ask them to go more in-depth on the elements of their proposed solution. Be sure they explain what these core functionalities will deliver:
GPS-based vehicle tracking
Driver behavior analysis
Professional navigation
Workforce management
Geofencing
Reporting
Get hands-on in this step. Ask for demos, contact any references the supplier has used and take every opportunity you can to try out the system. How does the shortlist of suppliers score? Which proposal can set you up for long-term success? Also check with your IT department for any questions to ask around hardware and software, data security and privacy, apps and third-party integrations.
An all-in-one solution can make your decision-making process easier. Webfleet, for instance, provides everything needed to run a fleet with greater efficiency, safety and sustainability.
5. Draft the contract
Once you've made a decision, discuss the terms, conditions and rates with the fleet management solution supplier. You'll also need to make agreements about planning, installation, training and service. After all, you want to be assured that the new system is optimally introduced and that everyone can operate it immediately.
Set out everything in a contract, with agreements about maintenance, warranty and security. It's also wise to reach agreements on data privacy through a separate processing agreement., to specify who has access to which data and why.
This phase is decisive for your supplier relationship. It's the start of a long-term collaboration in which personal attention, professional support and continuous improvement are key to success.