The truck industry is on the rise, with 70% of products reaching their destination via truck. However, just because it's popular doesn't mean it's not dangerous for your fleet vehicles. Vehicle tracking could be the solution you need.
Nearly 5,000 large trucks were involved in fatal crashes in 2020, representing some 9% of deadly vehicle crashes. Factors like sleep deprivation and tire defects contribute to truck fatalities for your fleet vehicles, but dangerous and complex routes can involve vehicle accidents too.
Fleet tracking is now more critical than ever. Vehicle tracking systems allow you to monitor your trucks, trailers, and other vehicles as they travel some of the most dangerous roads in the U.S. To help your fleet stay safe, get to know the roads and conditions with Webfleet vehicle tracking technology.
Factors You Should Consider Before Taking a Dangerous Route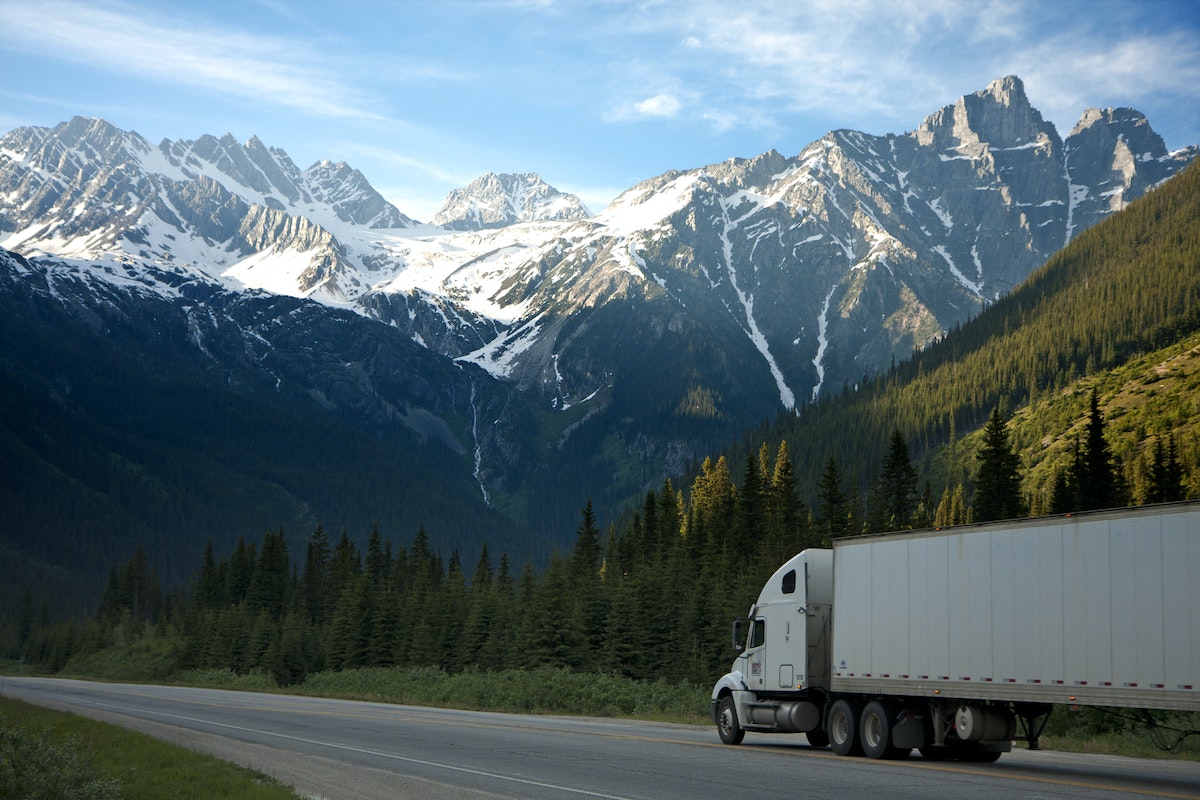 Dangerous and complex driving routes traverse the U.S. This means you must know what to expect and how to prepare your fleet vehicles for unpredictable road conditions. Here are four factors you should consider before taking that dangerous route, with tips to keep you safer when traveling with fleet vehicles.
Know the weather
Track the weather forecast in the Webfleet app to better understand what to expect from the road conditions. If the roads are icy, maintain slower speeds, use brakes sparingly, be aware of hazards, and take care with steering and braking. You can also set alerts via the Webfleet app to warn you of unexpected or changing circumstances on the road.
Vehicle tracking: map out your route
Use Webfleet's vehicle tracking to determine how narrow or sharp the lanes and curves are for your chosen route. Gauging traffic can also help you assess the length of the trip and where you should stop for a break and gas.
To more easily navigate dangerous roads with your fleet vehicles, conduct regular checks for accidents and road obstructions. But don't forget to track where you are relative to cliffs and hairpin turns; TomTom and Google Maps can help here.
Include preventive care
You should always start your trip with a tune-up and vehicle walkaround. Now, you can use Webfleet's Vehicle Check app to quickly and easily prove your roadworthiness and walkaround results. You can also digitally file your inspections to ensure everyone is on the same page for your vehicle tracking and reporting.
Use good driving practices
It may seem obvious, but you should use good driving practices. Even if you're tempted to pick up speed through the passes, pay attention to the road signs and stay between the yellow lines. Instead of getting caught up in the gorgeous scenery, keep your eyes on the road to avoid a crash.
Webfleet Vehicle Tracking for Navigating the Most Dangerous Roads in the U.S.
Out of 2.7 million roadside inspections, more than 1.5 million inspections flagged violations in 2020. With Webfleet's vehicle tracking, you know where your vehicles are and can increase the trip's transparency with precise ETAs.
You have all the variables you need to be able to track the route, gauge the weather, and get through even the most dangerous roads in the U.S. with fleet management software. No matter where in the U.S. your fleet vehicles take you, you can offer valuable insight and proof of delivery to your customers.
Thanks to integrated traffic and weather information, there's no need to stress about where the vehicle is going or when it will reach its destination. As you make multiple trips through the same area, you can identify ways to save time and money while ensuring safety and compliance.
While saving on drive time, you're also streamlining the admin tasks and timelines with fleet management software. With real-time vehicle tracking, you can monitor the situation and better gauge where to make adjustments.
Contact us today to discover more about Webfleet vehicle tracking. It's the best way for your fleet vehicles to travel.