Car tracking solutions
Enhance your fleet visibility with car tracking
Always know the location of your fleet cars with real-time vehicle data. With our GPS car tracking solutions, you can operate more flexibly. Plan jobs based on the drivers nearest to your customers. Draw insights on how to improve driver performance for fuel efficiency and safety. Find out everything you need to know about car tracking here.
Monitor your fleet cars
With real-time data
Reduce paperwork
By automating trip admin­is­tration
Confirm deliveries
And how long drivers spend with customers
Provide reliable ETAs
To excel in customer service
Optimize route planning
For greater job efficiency
Track fuel usage
To spot and act on trends
Key features of car tracking by Webfleet
Real-time location data
With a real-time car tracker, you have total visibility of your drivers' locations. Make your customers happy with accurate, updated ETAs and proof of delivery. Check whether drivers are complying with regulations on break times and working hours.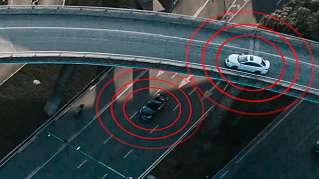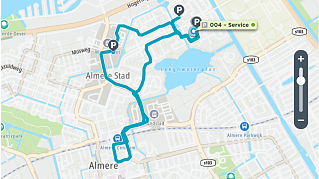 Car tracker analytics
Analyze your trip history to understand where you can trim costs. View records on driver working hours to optimize your job routing and scheduling. See vehicle location data for up to 90 days in the past, assessing any deviations or patterns.
Designated vehicle areas
Create geofencing based on locations, from customer sites to your company's parking lot. Get notified as soon as a car pulls into or out of an established geographical area. Virtual fencing, combined with alerts, helps you stay on top of fleet security.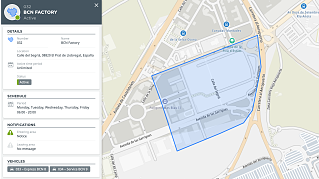 Trip regis­tration
Simplify your admin­is­trative processes with automated mileage regis­tration. Categorize personal and business trips without hassle. Protect driver privacy with our digital logbook, keeping personal trips personal. Plus, drivers can do their own trip admin.
Updated traffic and maps
Know that your drivers are on the safest, most efficient routes with accurate traffic information. Use TomTom maps, Google Maps, or satel­lite-based maps. Help your drivers avoid congested traffic, construction zones, and bad weather conditions.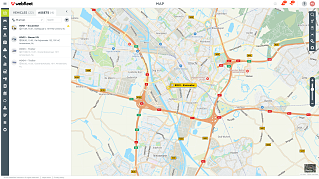 ---
All you need to know about car tracking
How does a car tracking system work?

0

A car tracking system makes it easier for fleet managers to know the locations of all their fleet vehicles. It uses GPS technology to contin­u­ously monitor vehicle location and status, providing real-time updates on where a car is and how it's performing. With this system, fleet managers can ensure their vehicles are secure and in optimal running condition.
What are the benefits of car tracking?

0

Car tracking is an invaluable tool for fleet managers. A fleet GPS tracker gives them the ability to monitor vehicle locations in real time, enabling quick responses to potential issues and last-minute job requests. As a result, a car tracker helps fleet managers save time and cut costs while providing a smoother customer experience.
How much does car tracking cost?

0

The cost of a car tracking system depends on your fleet's needs. The number of vehicles, for instance, will determine how many GPS tracking devices you need installed. When you think about cost, don't forget about your savings on fuel and admin time.
A wide array of businesses, from transport and logistics companies to plumbing contractors, use car tracking to help manage their fleets more efficiently, produc­tively, and sustainably. With the use of GPS technology, fleet managers can access real-time data on vehicle location and driver performance.
Choose the best car tracking solution for your business
Get a demo
See how Webfleet can help your business.