Basic Vehicle Tracking
WEBFLEET LITE + LINK 201
Speed up your business in no time with Basic Vehicle Tracking. Get started quickly; you can simply plug in the LINK 201 vehicle tracking device yourself. You get access to WEBFLEET's basic features and reporting and become more efficient right away as WEBFLEET is super intuitive. And if you would like to get full function­ality, it is easy to upgrade to the full version of WEBFLEET.
Self-in­stal­lation
The LINK 201 can be easily plugged in into the OBD-II port of your vehicle. Just find the connector in your car, plug in the device and you are ready to go.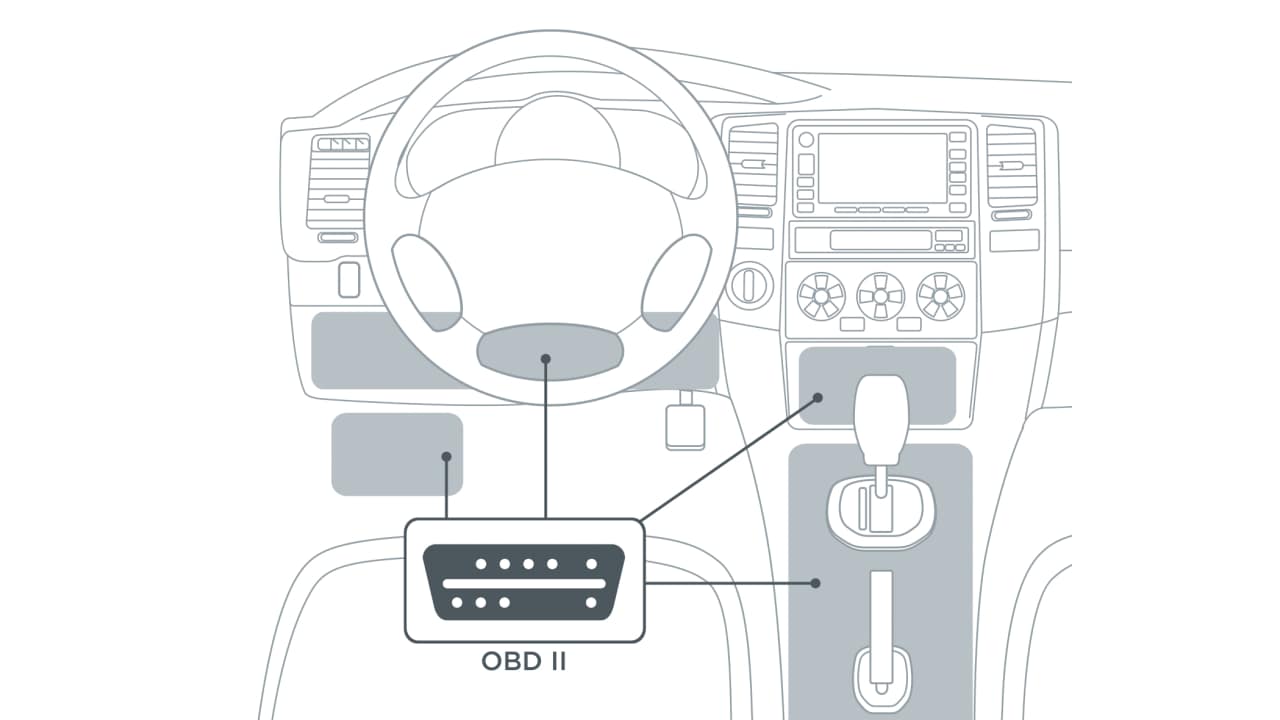 Real-time vehicle tracking
See where your vehicles are - and whether they're parked or on the move - in real time on a TomTom map. By identifying the nearest driver for a new assignment, you can impress your customers and minimise the time you spend on the road.
Visible tracing
Vehicle tracing remembers every movement of every vehicle in your fleet for up to 90 days. Follow the route taken on the TomTom map, check start and end locations and identify where savings can be made.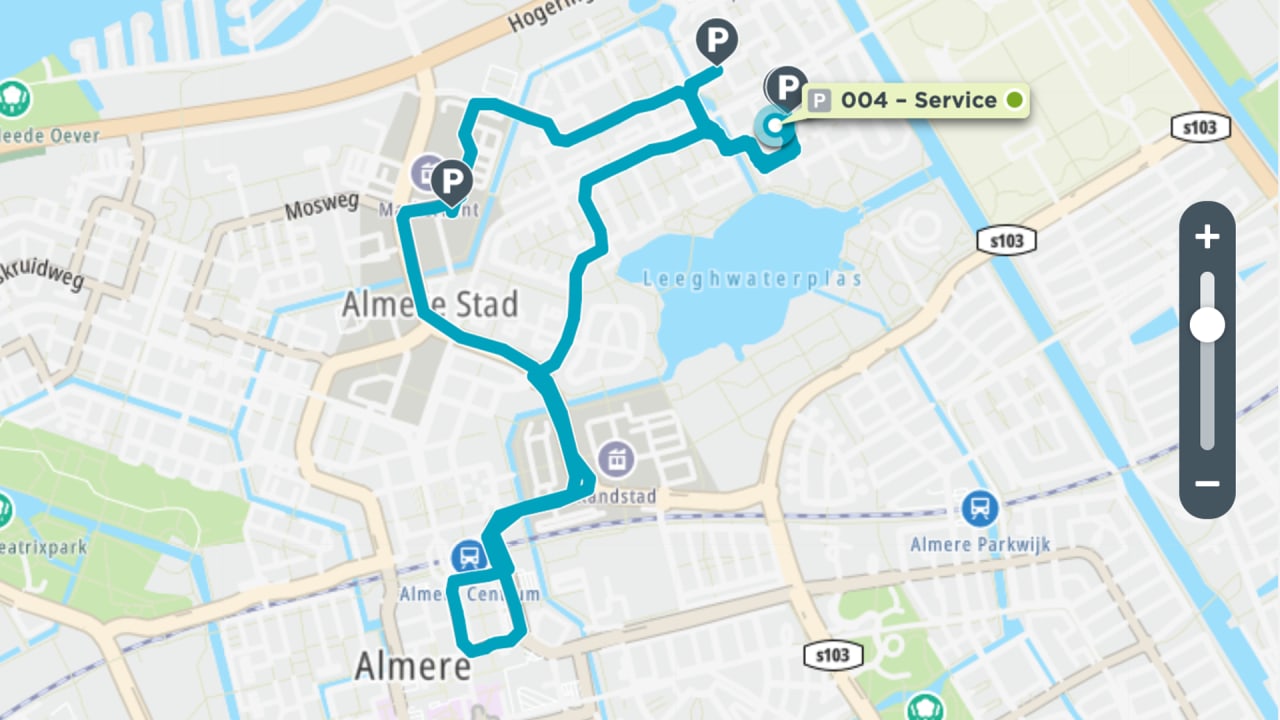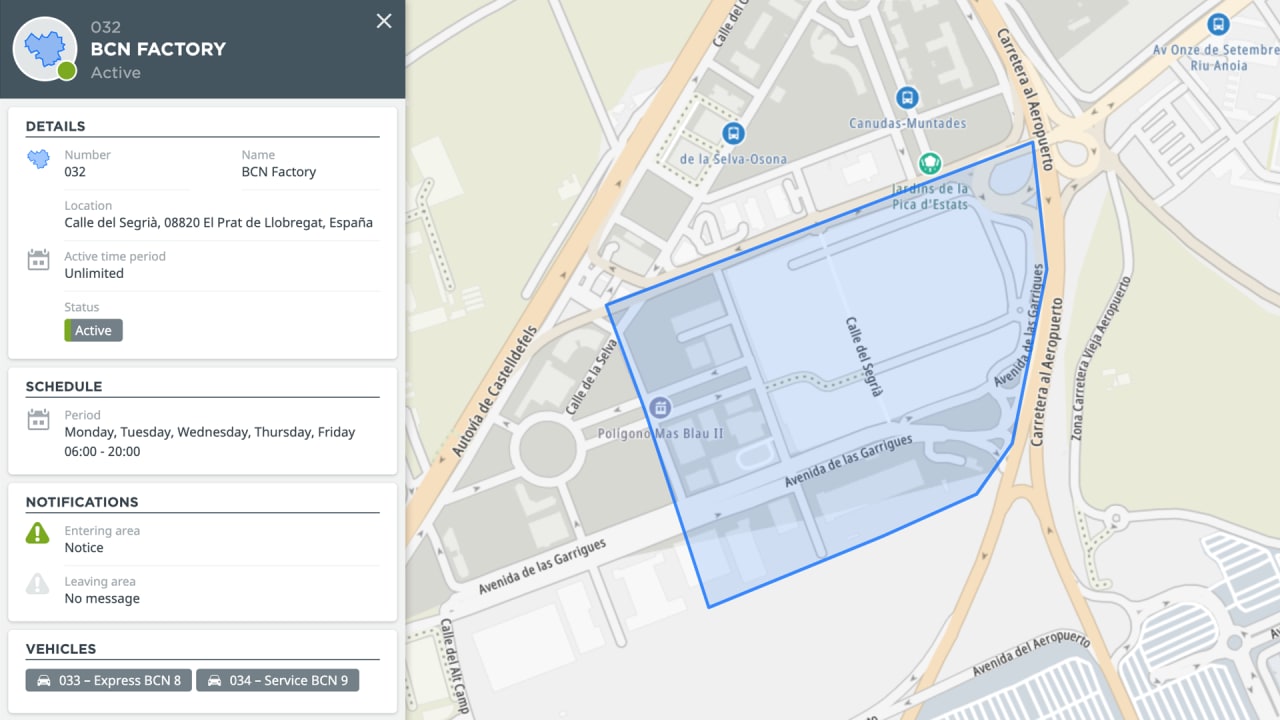 Instant alerts
Get instant alerts when a vehicle enters or leaves a previously designated area or nominated geo-zone. Notific­a­tions are delivered via email or directly into WEBFLEET, our online fleet management system.
Trip reports
Generate reliable, easy-to-un­der­stand reports on trip data, such as start and end times, driving and standstill hours, distance travelled and more. Select whether you would like to store the information as a PDF, then use it to improve operations and optimise your business.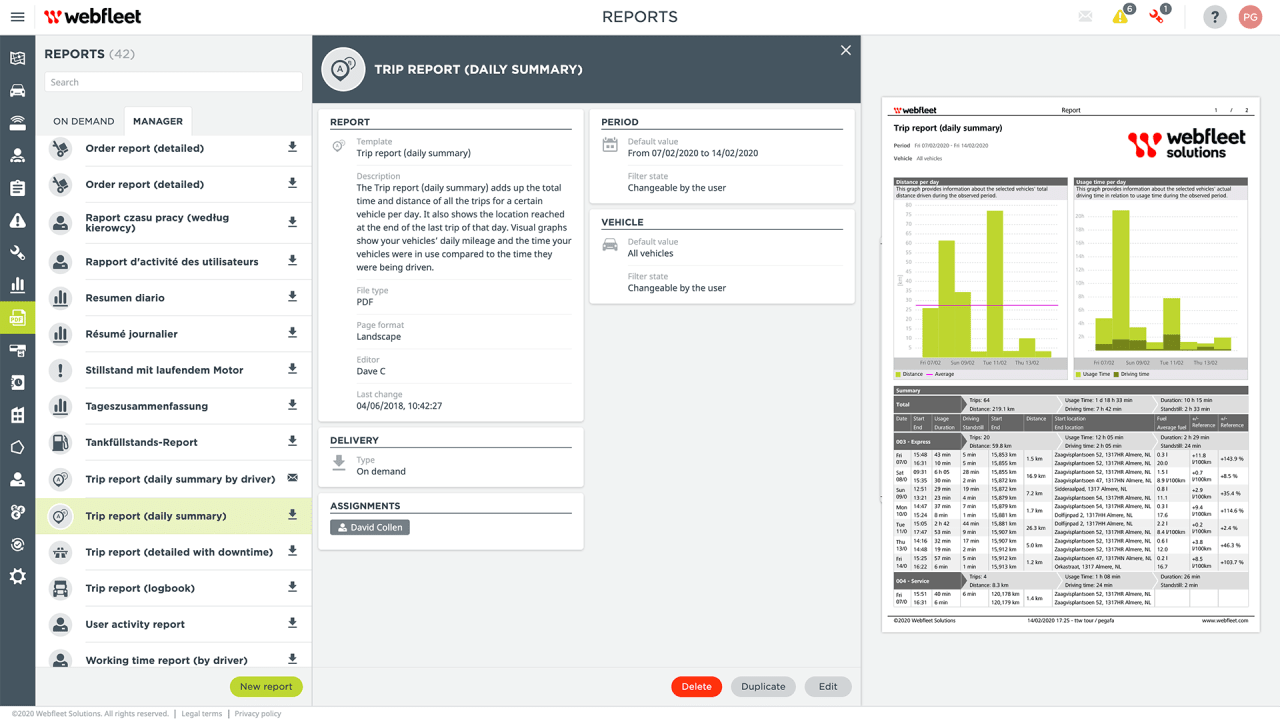 Get a demo
See how WEBFLEET can help your business.