Vehicle tracking
Track vehicles in real time, save money and time on the road.
Vehicle tracking, or fleet tracking, connects the location of your vehicles with software that collects fleet data. This fleet management solution shows precisely the time spent behind the wheel and when, where, and how your fleet is utilized.
Webfleet Solutions's vehicle tracking and fleet tracking solutions deliver the real-time location of every vehicle in your fleet. This allows you to adapt quickly to new devel­op­ments and make smart, informed decisions. Our vehicle tracking system tells you which employee is closest to any new assignment, as well as giving you instant access to important vehicle information and driving behavior information, such as speeding or harsh braking. Vehicle tracking can save you money and make your business more efficient.
Always know where your vehicles are, in real time.
Get proof of delivery and provide insight on time spent at a customer.
Identify where to make savings by comparing previous trips.
Increase trans­parency to your customers by providing precise ETAs.
Respond quickly to customer emergencies by sending the driver with the quickest estimated arrival time.
Save admin time and be tax compliant with mileage regis­tration.
Real-time vehicle tracking
Whether your drivers are parked or on the move, get their precise, mapped location with WEBFLEET. This can help with proof of delivery and allows you to monitor working-time guidelines compliance.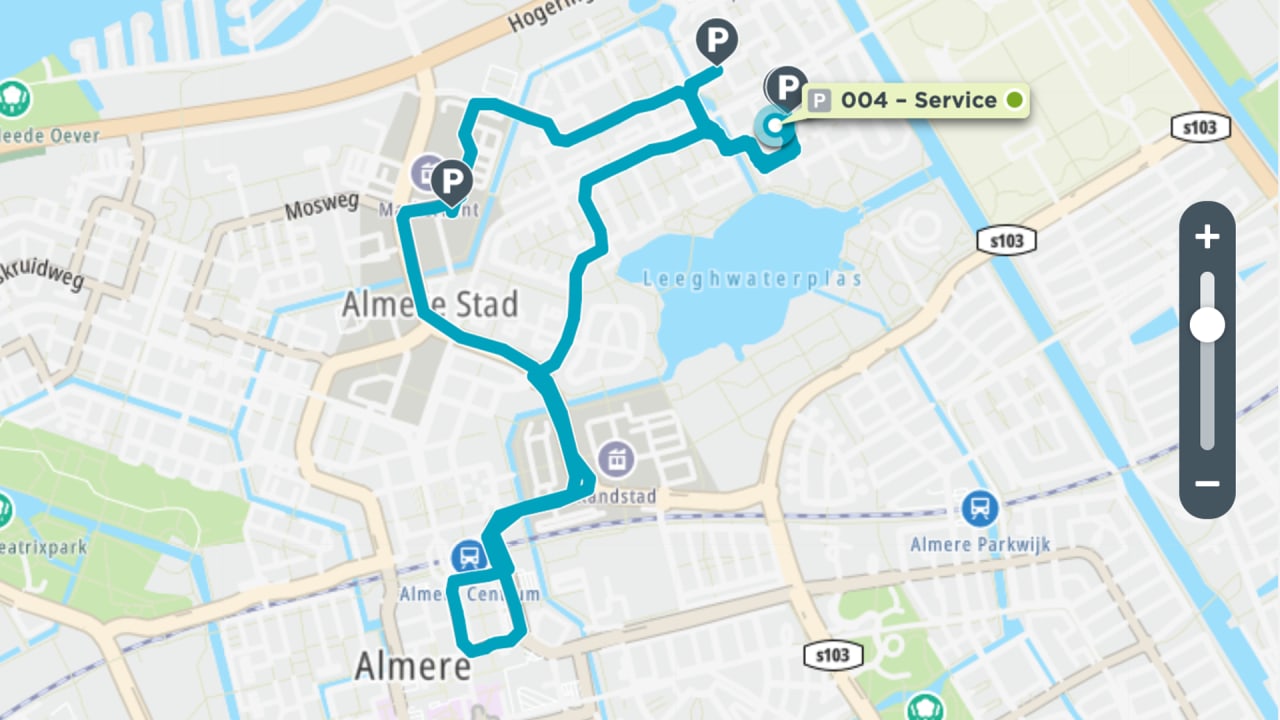 Informative tracking and tracing
Identify where to make savings by tracing previous trips. Our vehicle tracking system accurately records hours worked or hours spent behind the wheel and remembers where each vehicle in your fleet has been for up to 90 days in the past. This feature of the vehicle tracking and fleet tracking system provides an instant overview of vehicle movements, highlighting anomalies and exposing patterns in your business.
Instant, direct alerts
WEBFLEET provides alerts instantly when a vehicle enters or leaves a previously designated area or nominated geo zone.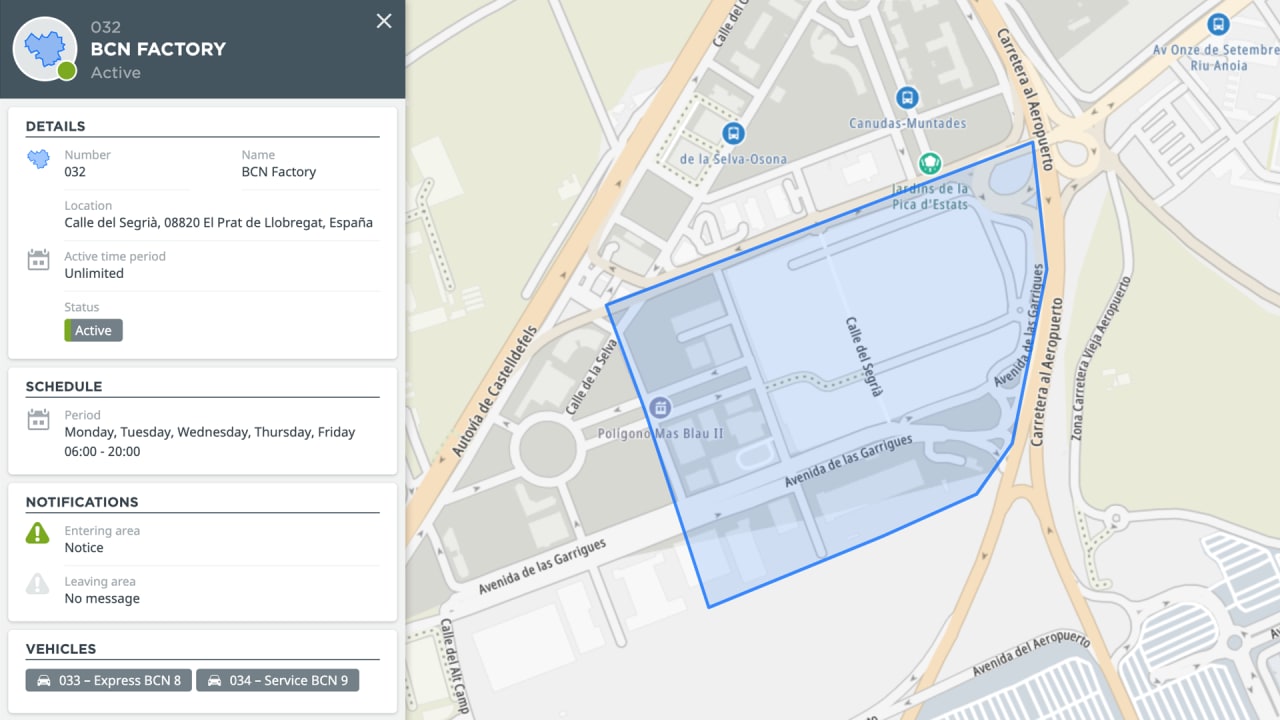 Reliable mileage regis­tration with WEBFLEET Logbook
Reduce your admin time to a minimum with automatic regis­tration of private and business mileage.
Read

more
Maps
Choose between TomTom Maps, with extremely accurate traffic information, and Google Maps, with street view or satellite maps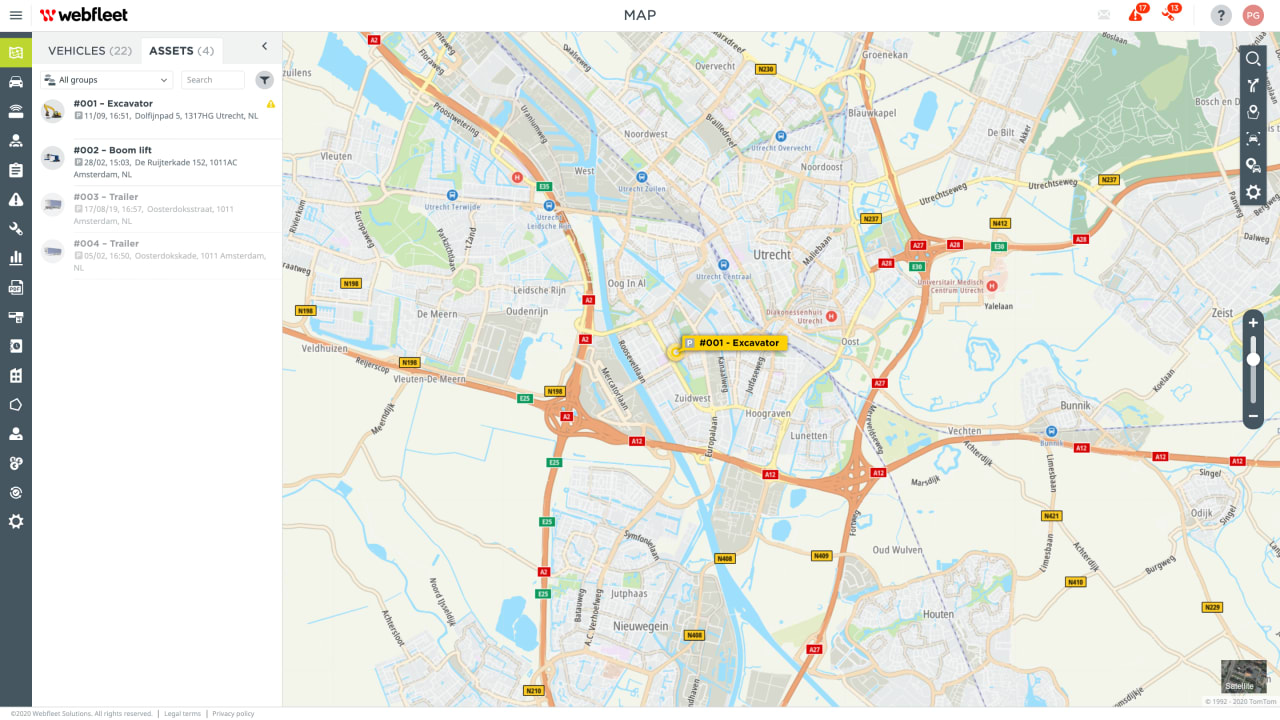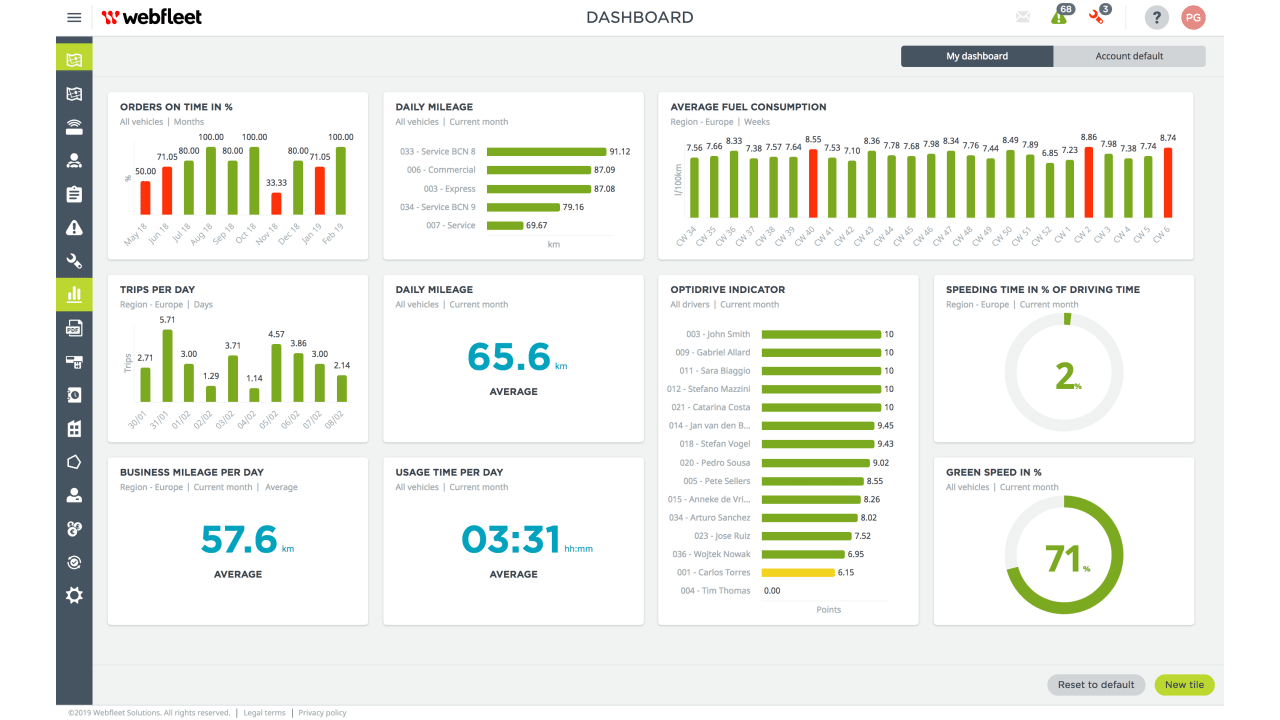 Dashboards and customized reports
Improve produc­tivity by analyzing driver data. Get access to an extensive set of dashboards and customized reports like driving hours, driving events, working time, trip reports, and much more.
Read

more
Manage your fleet operations on the go
You don't need to be at your desk to control your fleet. With WEBFLEET Mobile, it's all right there in the palm of your hand.
Features:
Real-time vehicle and asset tracking

Two-way commu­ni­cation

Trip management

Dispatch new orders and jobs

Notifi­ca­tions and alerts
More about WEBFLEET

Mobile
---
Choose the best vehicle tracking solution for your business
See how it works
How does GPS for vehicle tracking systems work?
Our productivity and efficiency has gone way up.
Dan Poulin, Pine Tree Food Equipment
Corporate Solutions cut fuel costs by 8.1%.
Stuart Payne, Corporate Solutions
WEBFLEET provides us crucial data to communicate with parents.
Todd Bell, Kentwood Public Schools
Return on investment within six to nine months
Schedule a demo to understand how WEBFLEET can help your business or speak to a specialist who will answer any questions regarding our solutions.