Your fleet's success depends on roadworthy vehicles, but it doesn't just happen by chance. You can significantly impact the productivity and safety of your fleet by performing daily walkaround checks on your fleet vehicles. It's not something that you should just do when your drivers have time. Instead, it's necessary for your drivers' and fleet's safety, security and ongoing efficacy. Below, we'll explain why daily inspections and walkarounds are so important.
Safety
Your drivers should conduct daily vehicle checks because it's the safest thing to do. It's the best way to ensure that you identify potential technical failures and maintenance requirements for your fleet vehicles. After all, an 18-wheeler or semi-truck are massive vehicles. So, even though fewer traffic accidents involve large trucks, those accidents are often more severe or even deadly.
With some 3.5 million truck drivers on US highways, daily inspections are essential as you work to prevent serious injuries and even death on the roadways. As your drivers check their brake pads and other crucial truck parts, they'll report those severe defects that could lead to accidents on the road.
Compliance
In the UK, drivers must conduct daily walkaround checks before getting on the road each day, but the vehicle inspection requirements are not the same in the US. Arkansas, Alaska, Iowa, Montana, Minnesota, South Dakota, and South Carolina don't currently require vehicle inspections. You only need to inspect the vehicle in Mississippi if you have tinted windows. And, in Michigan, you'll inspect a newly rebuilt vehicle.
While the state requirements vary, you must also comply with federal regulations. To ensure road safety and compliance, the United States federal government requires you to have a driver-vehicle inspection report (DVIR) for every commercial motor vehicle on the road. However, you may not need to submit or retain your inspection reports.
Efficiency
Your most considerable responsibility as a fleet manager or owner of your commercial fleets is to keep your vehicles on the road. Even though your most significant push is probably to avoid downtime, you must prioritize maintenance above all else. Walkarounds help you better manage your maintenance requirements to avoid unexpected downtime.
Drivers play an important role in preventative maintenance since they report defects daily, which enables you to resolve them proactively. Delays can mean financial and reputational consequences for broken service agreements. So, you must prevent breakdowns and potential maintenance issues while ensuring proper road safety for your drivers.
Customer Satisfaction
At the same time, you must support and encourage customer satisfaction. So you need to deliver on your service agreements whenever possible. Of course, the two directives are not mutually exclusive. A well-maintained vehicle is more reliable and efficient than one that's poorly maintained and prone to breakdown.
As you balance the potential delays, you can't ignore the upside for your bottom line when you consider increased uptime and improved customer service levels. You're also better at ensuring a safer working situation for your drivers.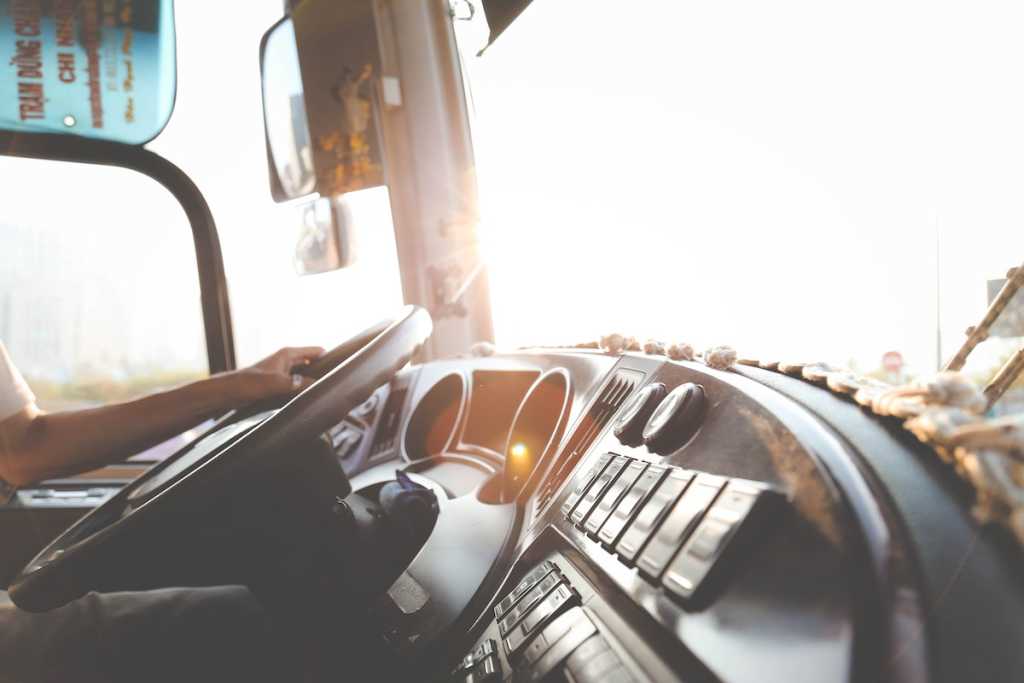 Why Daily Walkaround Checks Are Important for Commercial Fleets
Out of more than 2.7 million roadside inspections, more than 1.5 million inspections flagged violations in 2020. This data from the US Department of Transportation Federal Motor Carrier Safety Administration (FMCSA) underlies the importance of avoiding and preventing accidents with walkarounds and regular maintenance.
Commercial trucks that fail to brake pose a great deal of safety and liability risk. A worn-out brake system can also cause a truck to fail an MOT inspection. Since trucks have multiple axles, you might overlook the process of regularly examining brake pads. However, that is the purpose of daily checks and the walkaround exercise. It's the best way to ensure you find and fix any vehicle defects before they become more serious issues.
Tips to Ensure Your Drivers Conduct Daily Vehicle Check Requirements DVIR
Your goal is not to create a whole new mountain of paperwork for your drivers to deal with; you also don't want the paperwork to be lost or ignored with no corrective measures on the potential issues. So, here are a few tips to ensure your drivers perform their daily walkaround checks.
Simplify the daily walkarounds to ensure your drivers do the complete checks.
Create predefined checklists for drivers.
Digitize the vehicle inspection process and daily walkaround to make the process quick and easy.
With the Webfleet's Vehicle Check app, your drivers can use their mobile phones to complete their daily walkarounds. They simply access your preferred checklist (as predefined in the app or as customized for your business) with this fleet safety management software, carry out the check, and submit the report. They can even upload supporting images.
How Webfleet's Vehicle Check Can Help
You have real-time access to driver walkaround reports because they are filed digitally, allowing fast decision-making for your commercial fleet. When drivers attempt to leave before reporting, Vehicle Check lets you know. Additionally, roadside inspections are stress-free. Drivers can demonstrate roadworthiness and walkaround results quickly with digital reports.
Regardless of the perspective, you need daily walkarounds for your commercial fleet. It's no longer a nice add-on to your daily routines. Instead, it's a fleet safety management software that ensures safety and security for your drivers while giving you the data that will ensure long-term growth, high-performance deliverability, and success for your business. Find out more about our Webfleet's Vehicle Check app today.