Connected car for car rental companies
New mobility. New services.
Connected car technology is set to help future-fo­cused car rental companies to meet the many day-to-day operational challenges faced by the industry by raising the bar on operational efficiency.
Optimizing de-fleeting
Helps you optimizing which vehicles are better to select for de-fleeting earlier with our up-to-date connected car data.
Getting vehicle maintenance right
Regular maintenance can have a significant impact on residual values, especially for rental vehicles which might be often driven without due care and attention.
Controlling refueling costs
Being able to cross check fuel levels in returned rental vehicles against use will help to optimize fuel charge revenue.
Lower your buy-back prices
Knowing accurate details on the use, mileage and engine health of rental vehicles when you want to sell back to a dealer will help you to negotiate a better buy-back price.
Connected car services platform for car rental companies
NEXTFLEET delivers tailored insights via an easy-to-use software interface to help improve day-to-day working life for you. Our flexible APIs enable our connected car services to integrate seamlessly with your existing back office software systems, from off-the-shelf asset management suites to bespoke applic­a­tions.
NEXTFLEET
Easy-to-use interface giving you greater control of your vehicles with dynamic reporting to help improved levels of customer service, asset and maintenance management and admin­is­tration.

Vehicle maintenance schedule helps you optimize your planning.

Geofencing function­ality alerts you if vehicles leave the area they were rented for.
Learn more about NEXTFLEET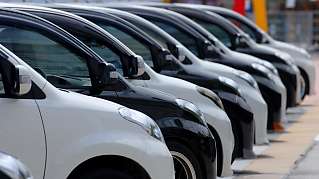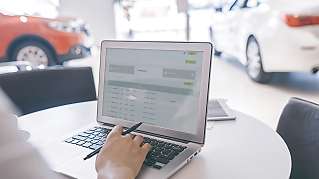 Business integration
The WEBFLEET open API platform makes it easy for either your in-house IT department or one of our system integrator partners to integrate telematics data into your core back-office systems, creating bespoke applic­a­tions which meet your require­ments. Seamlessly combining all your data in one place empowers you to run a much more efficient operation, from proactively scheduling maintenance alerts to setting de-fleeting triggers.
Learn more about business integration
Request callback
Discover how connected car can benefit your business