Webfleet Solutions has always enabled mobility, allowing you to make the most of life while on the move. Now the MyCar app offers drivers a smarter way to get the best of their trips.
Start your journey with confidence - one glance at the welcome screen will confirm your fuel level and vehicle maintenance status. Keep a watchful eye on your driving behaviour to help improve fuel efficiency and safety and check remotely whether you really did lock those doors!
My car​
The My Car section will inform drivers about the status of their vehicle they are driving, including:​
General vehicle specific­a­tions (make, model, license plate, model-year, fuel type)​

Vehicle mileage *​

Vehicle health status *​

Remaining fuel level *​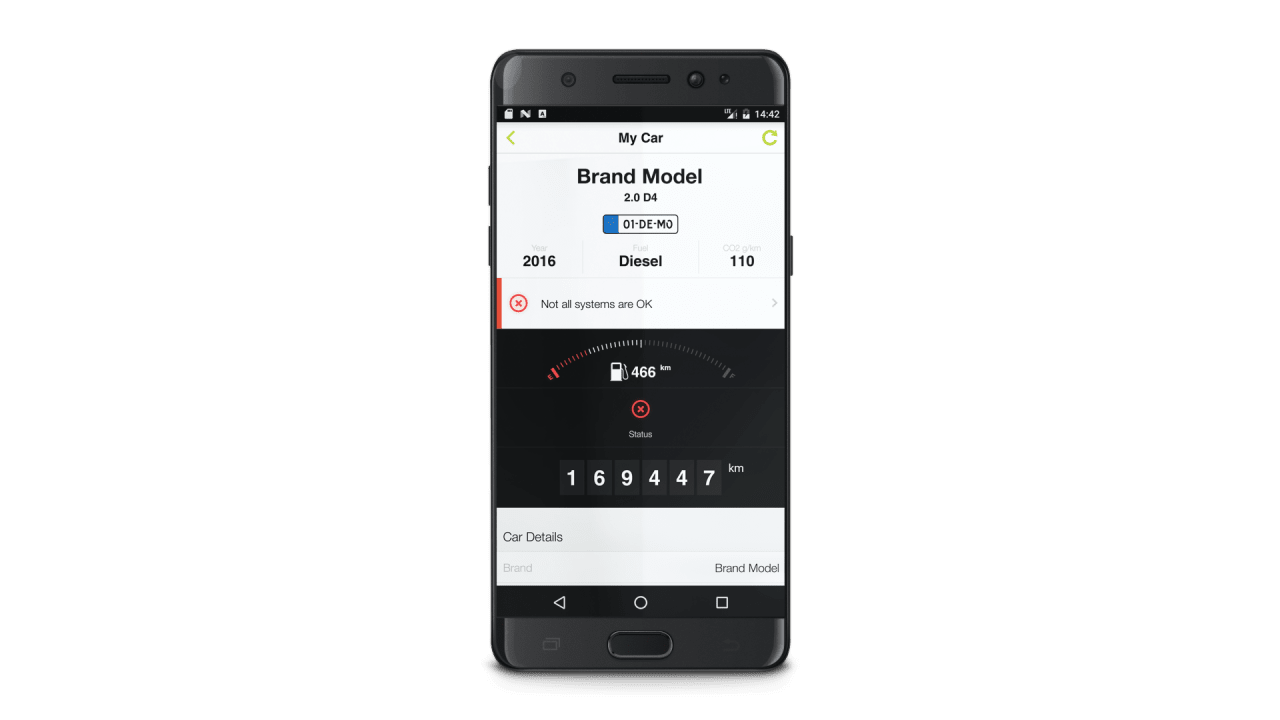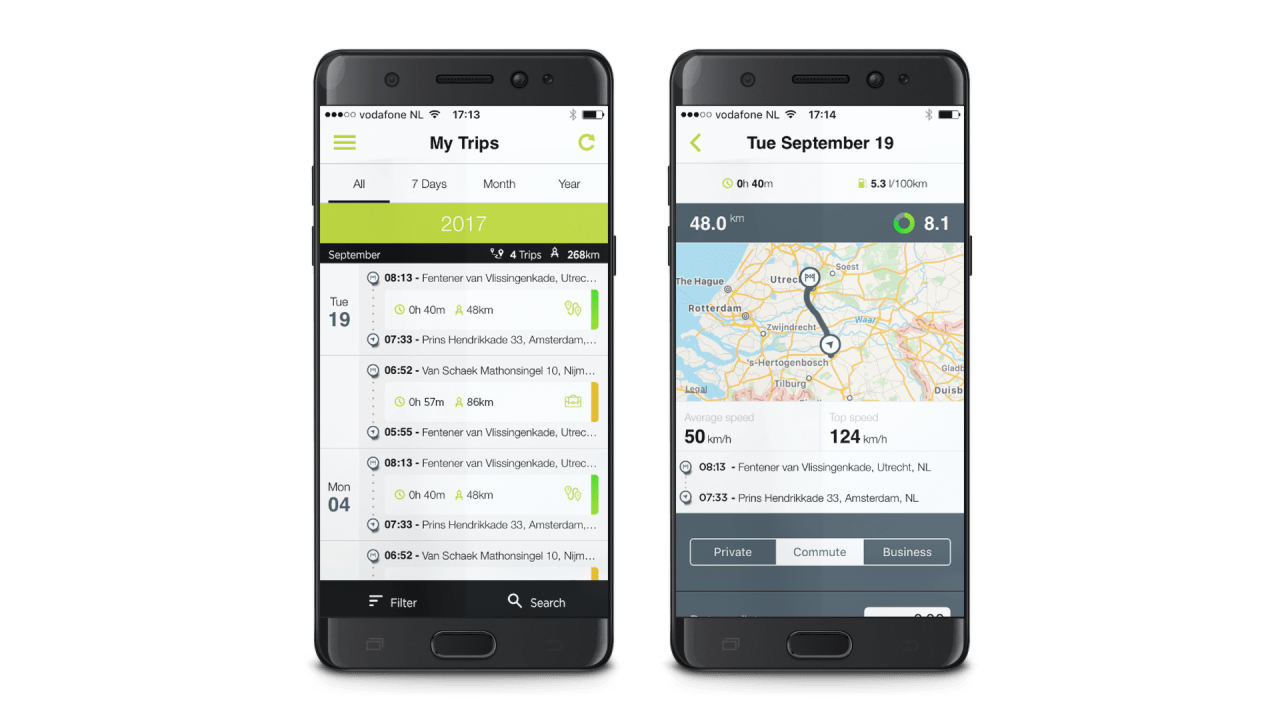 Trip data
Classify and analyse every trip made in as much detail as you need.​

Search and select by type of trip e.g. business-only usage, specific dates or destination​.

Add notes on which meeting was being attended and with which client.

Mileage split between business, commuting and private usage​.
Find my car​
The instant Find My Car function­ality shows a highly accurate map location for the car and how far away it is from the driver.​

Car motion notific­ation can be added on request.​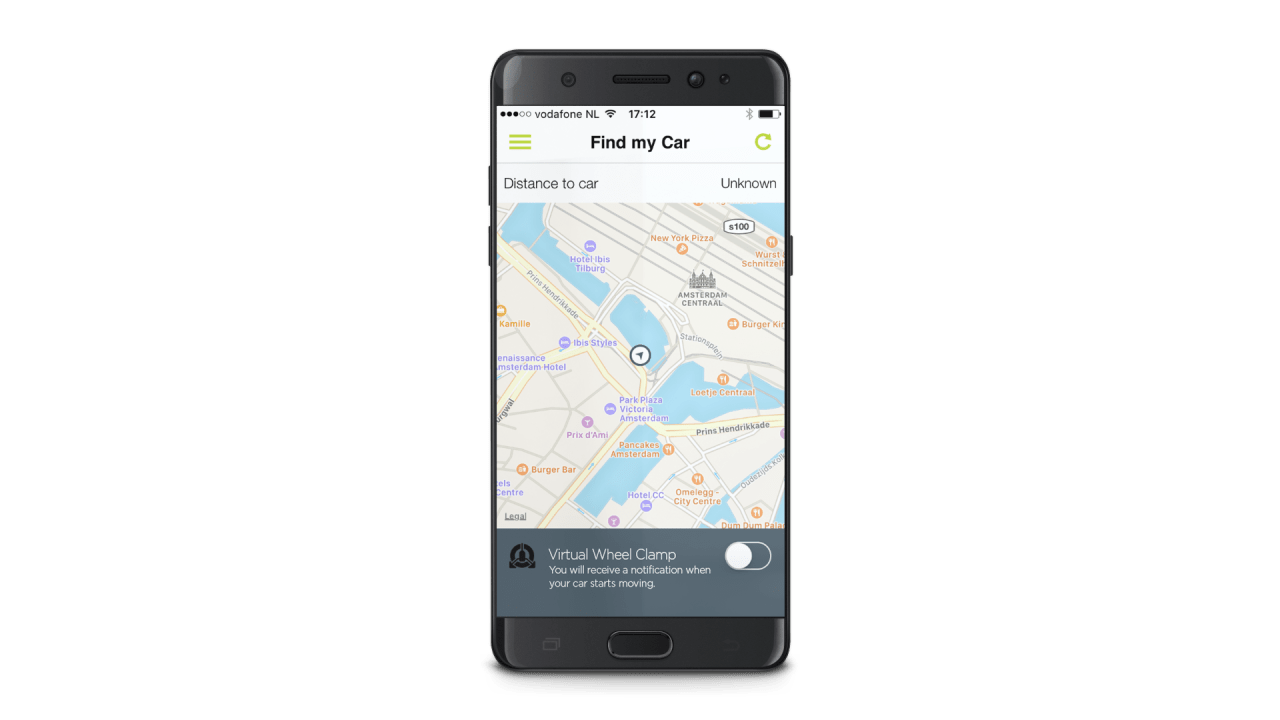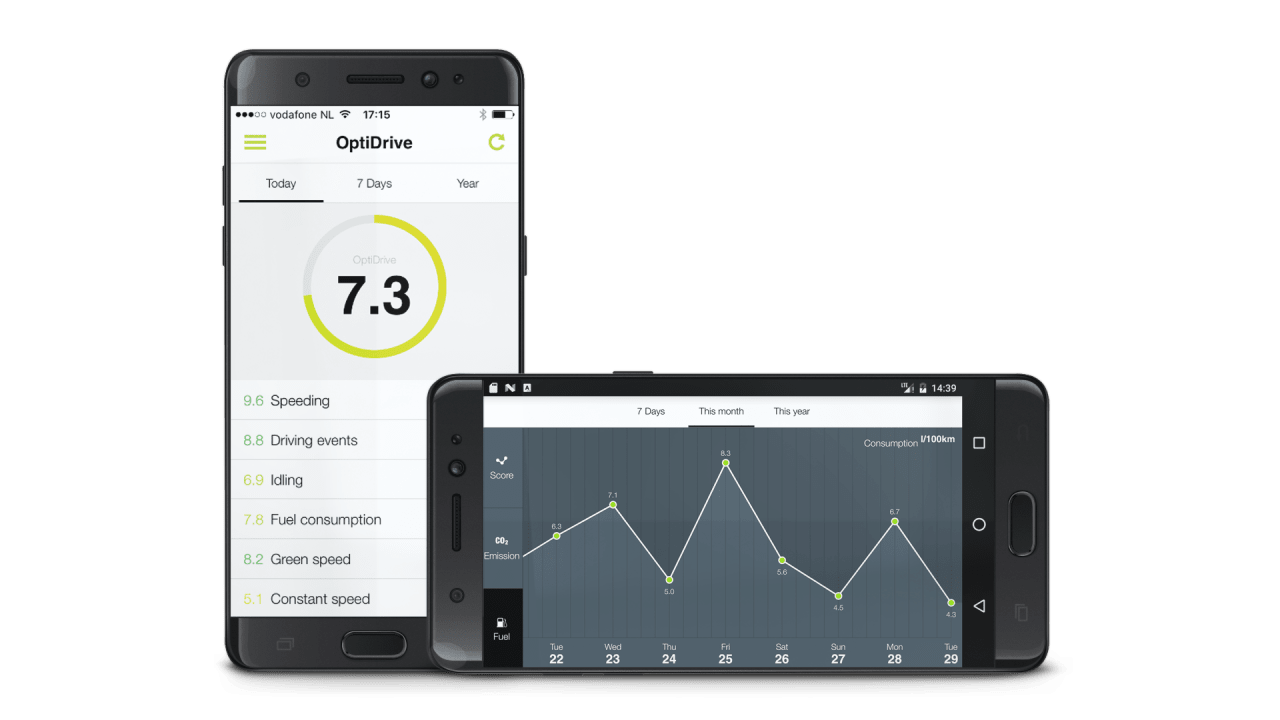 My driving style​
The app highlights instances of speeding, harsh braking, sharp cornering or idling, showing drivers at a glance if they have been driving ineffi­ciently or dangerously and identifying where they might have driven more econom­ically by taking their foot off the accelerator on inclines, for example.​
Learn more about OptiDrive 360
Request callback
Discover how connected car can benefit your business.