ICanProve.IT delivers innovative solutions to connect and protect your vehicles & drivers. Fitting your vehicles with inter­net-con­nected, automated camera systems from ICanProve.IT's Videmus will help you to reduce fleet risk. With up to 16 high-quality lenses per vehicle, all-round 360⁰ views, live-streaming, searchable video that is always-on (no matter what shape or size those vehicles are), you can resolve insurance claims quickly and easily. Meanwhile, our Interpres box can connect existing analogue on-board technology to the Internet of Things, boosting visibility and compliance with real-time reporting. And our analytics platform, VideoMatics, integrates the whole into easy-to-un­der­stand online reports.
Request more information
---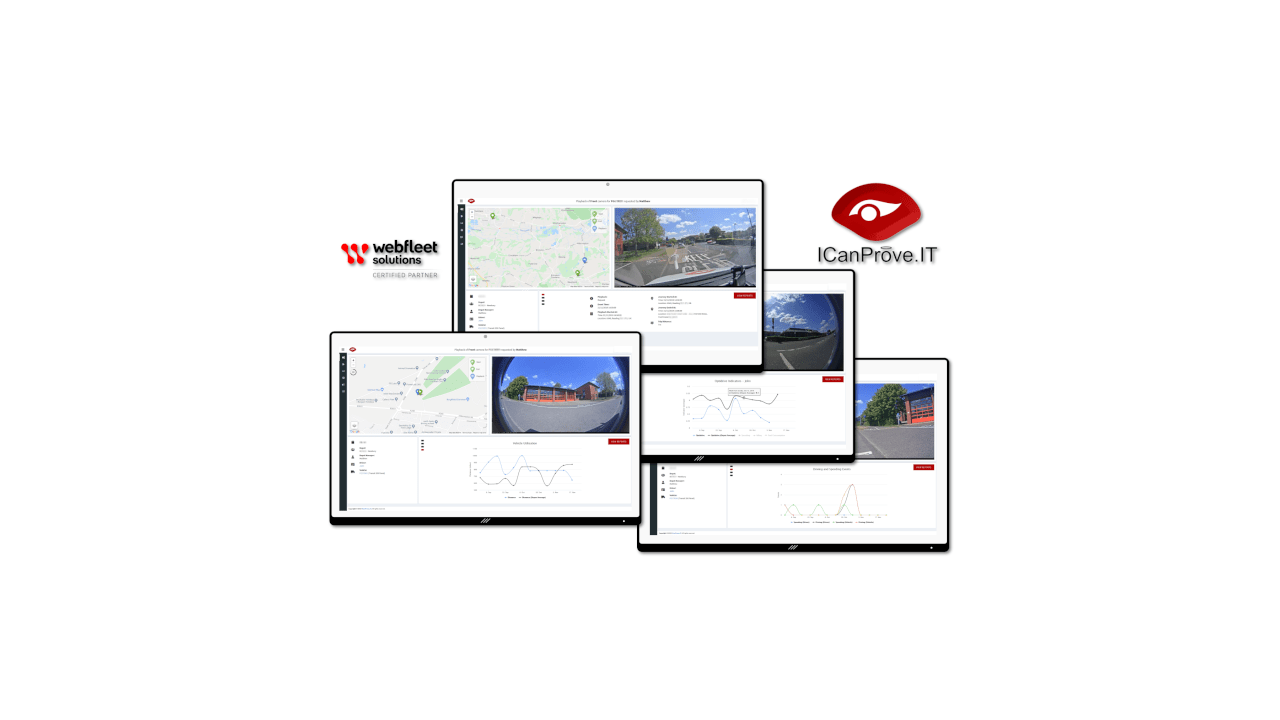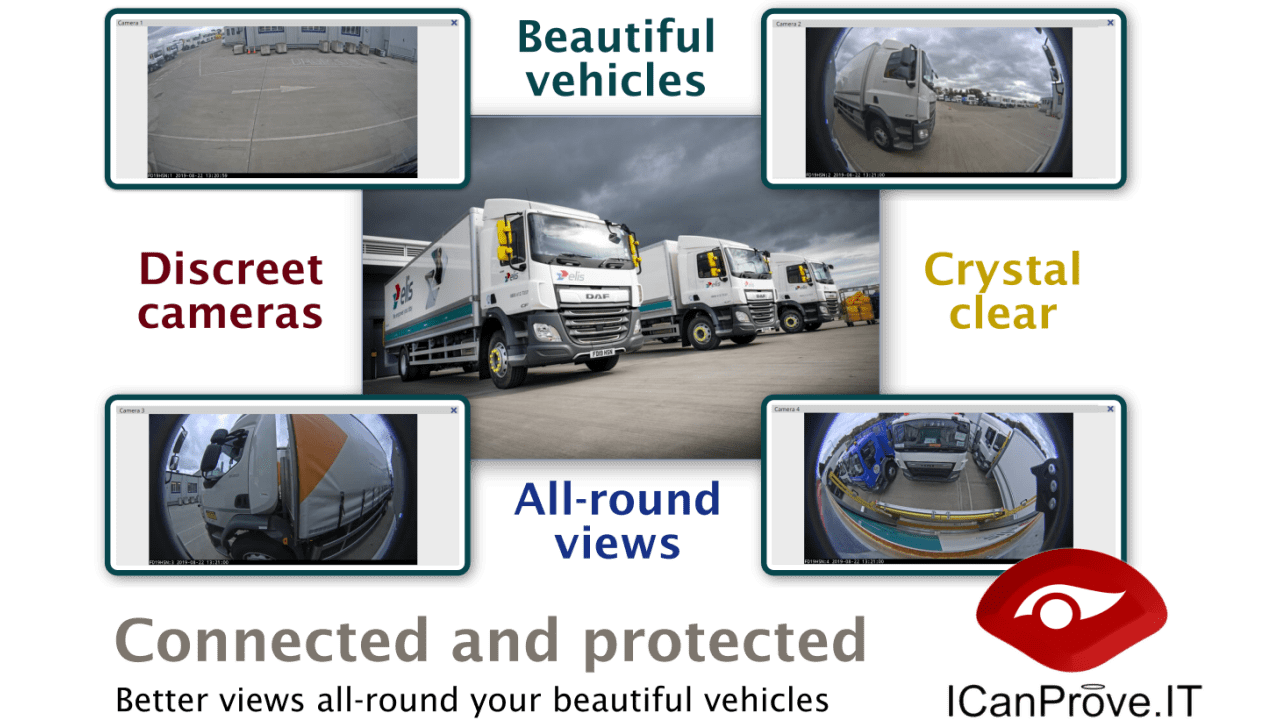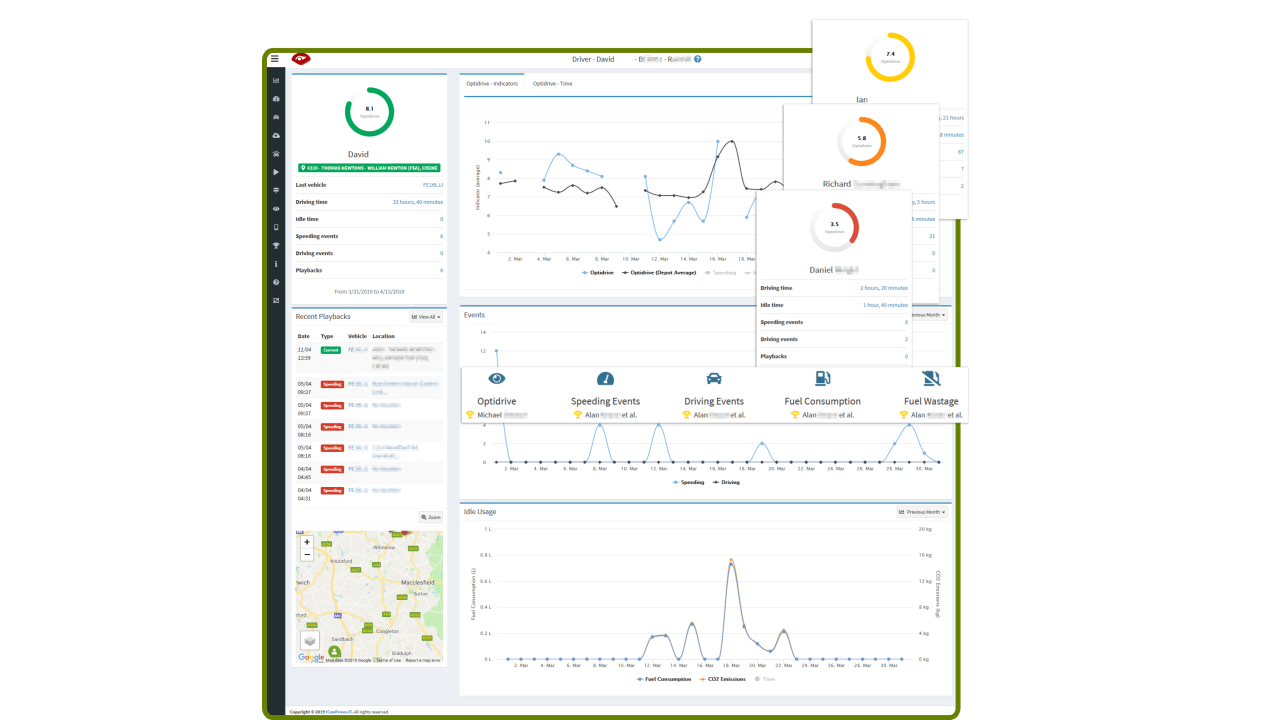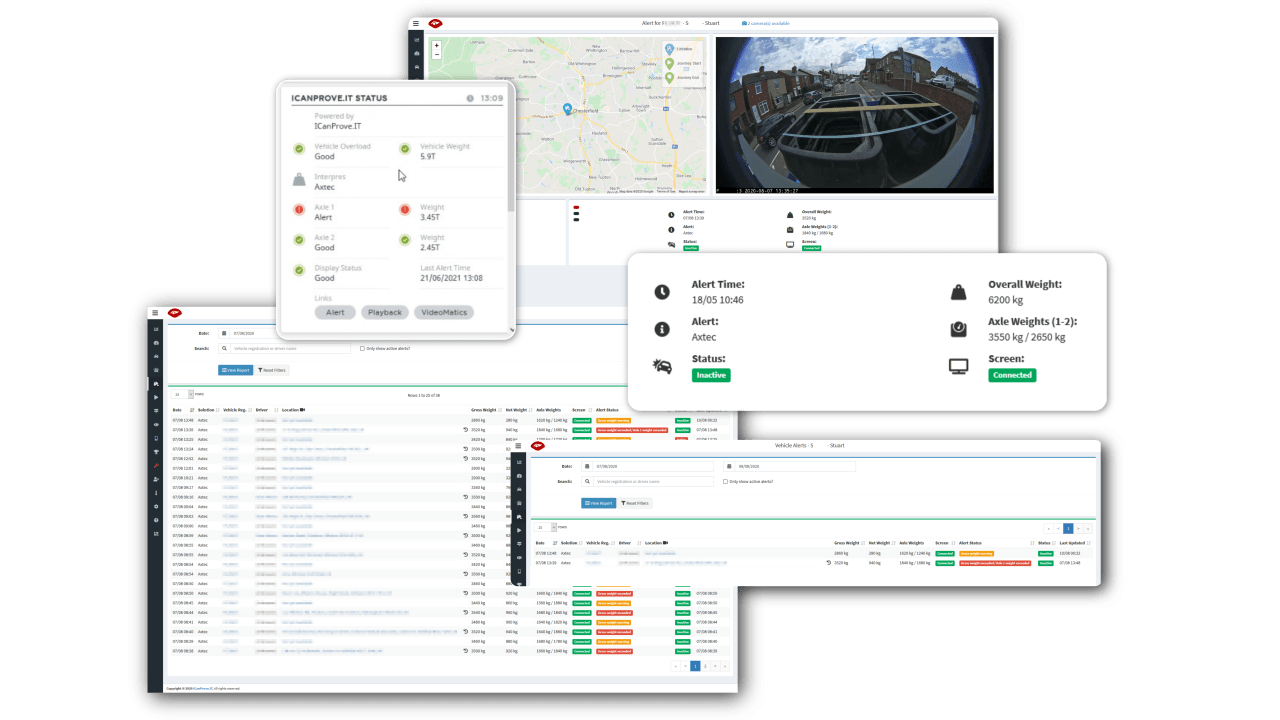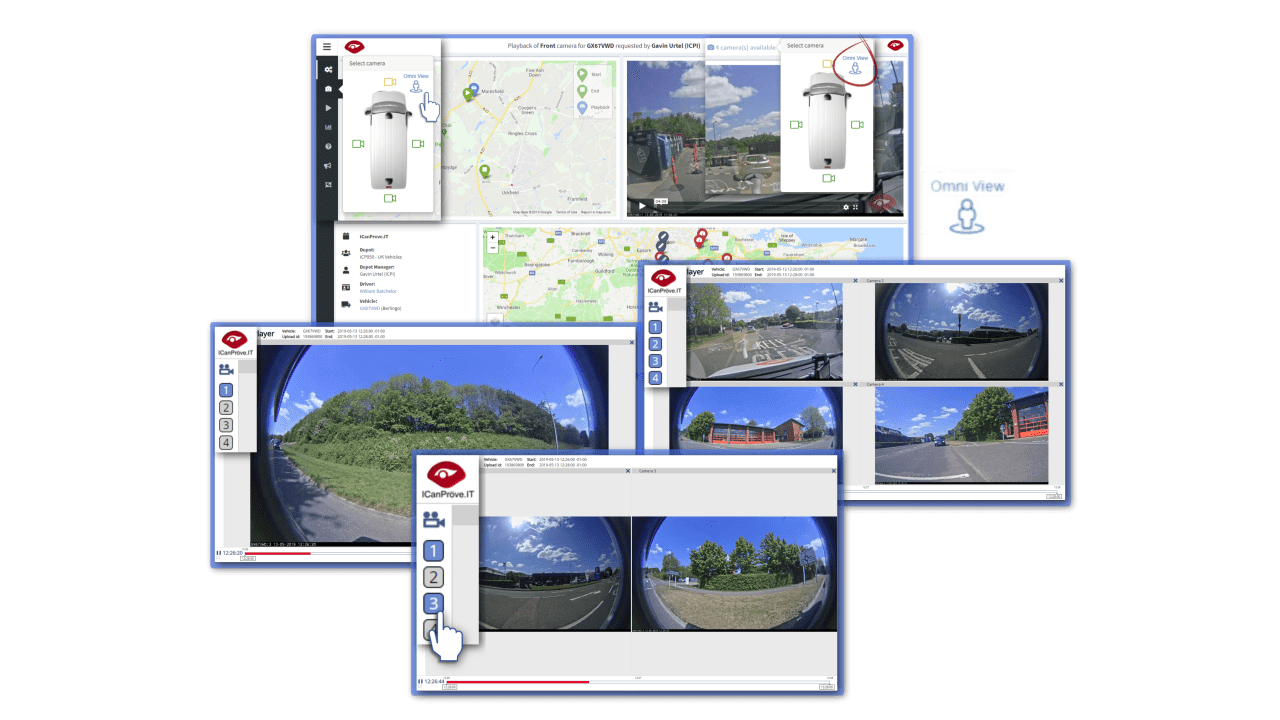 Videmus – up to 16 high-quality Axis camera lenses per vehicle

Interpres – an innovative system that receives a signal from a sensor, converts to digital, and transmits to the cloud

VideoMatics – our online live reporting platform filters and displays BigData from your vehicles in easy-to-understand charts

Arbitrantes – passenger counting, tracking and reporting

Hi-FIVE security – all video files are fingerprinted, encrypted and remotely accessed via secure tunnels
Visit partner website
1
Access video from within your Webfleet portal
2
Technology health reporting
3
Live video feed available when vehicle on
4
Automate video download with Webfleet incident triggers
5
Display OptiDrive driver behaviour data over time/ geography to spot trends and improve compliance
6
Depot/Driver league table reporting that is always up to date
VIDEMUS Brochure
Offering ways to connect and protect your teams, trucks, and equipment
What is INTERPRES?
Interpres, from ICanProve.IT, is helping customers successfully tackle over-loading issues that have been with them for years
What is VIDEMUS?
Videmus cameras are top-quality, rugged, discrete & tamper-proof. Wide-angle/ fish-eye lenses allow full 360° visibility.
Elis UK customer case study
Delivering a substantial ROI with Webfleet and camera integration
Request more information for

 ICanProveIT