GetHomeSafe is a suite of convenient, easy-to-use, and most importantly - highly engaging welfare monitoring solutions designed for lone, remote and mobile workers. Since 2012, GetHomeSafe has been on a mission to help create a safer world by developing easy-to-use, yet powerful welfare monitoring technology. We exist to revolu­tionise how organ­isa­tions look after their staff. With many safety solutions overly clunky, difficult to use, unengaging or too expensive, we focus on a simple goal - getting people home safely by engaging them with simple technology when working alone or on-the-move GetHomeSafe provides highly config­urable and cost effective systems to allow every organ­isation to provide the highest quality protection to their staff.
Request more information⁠
---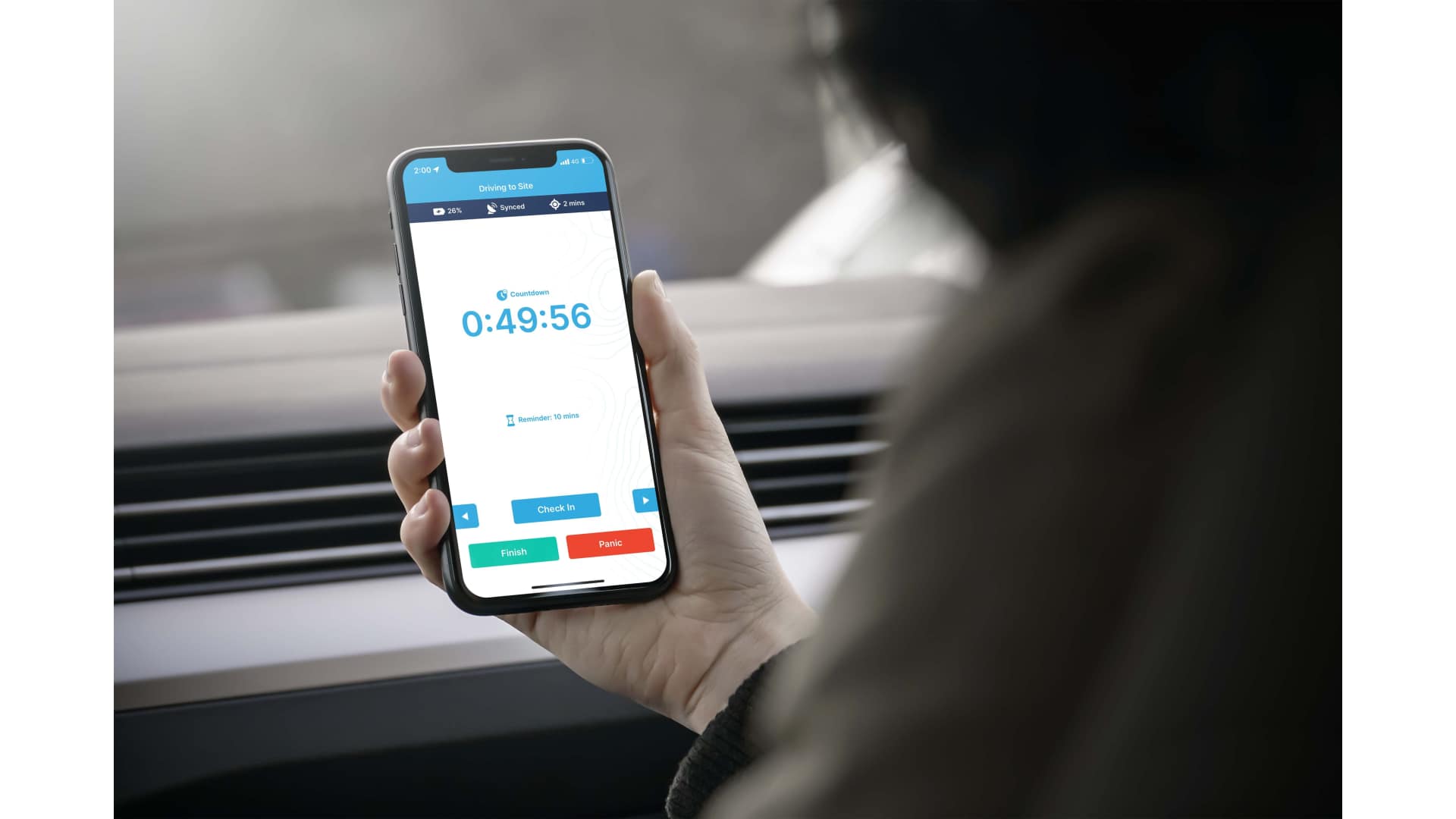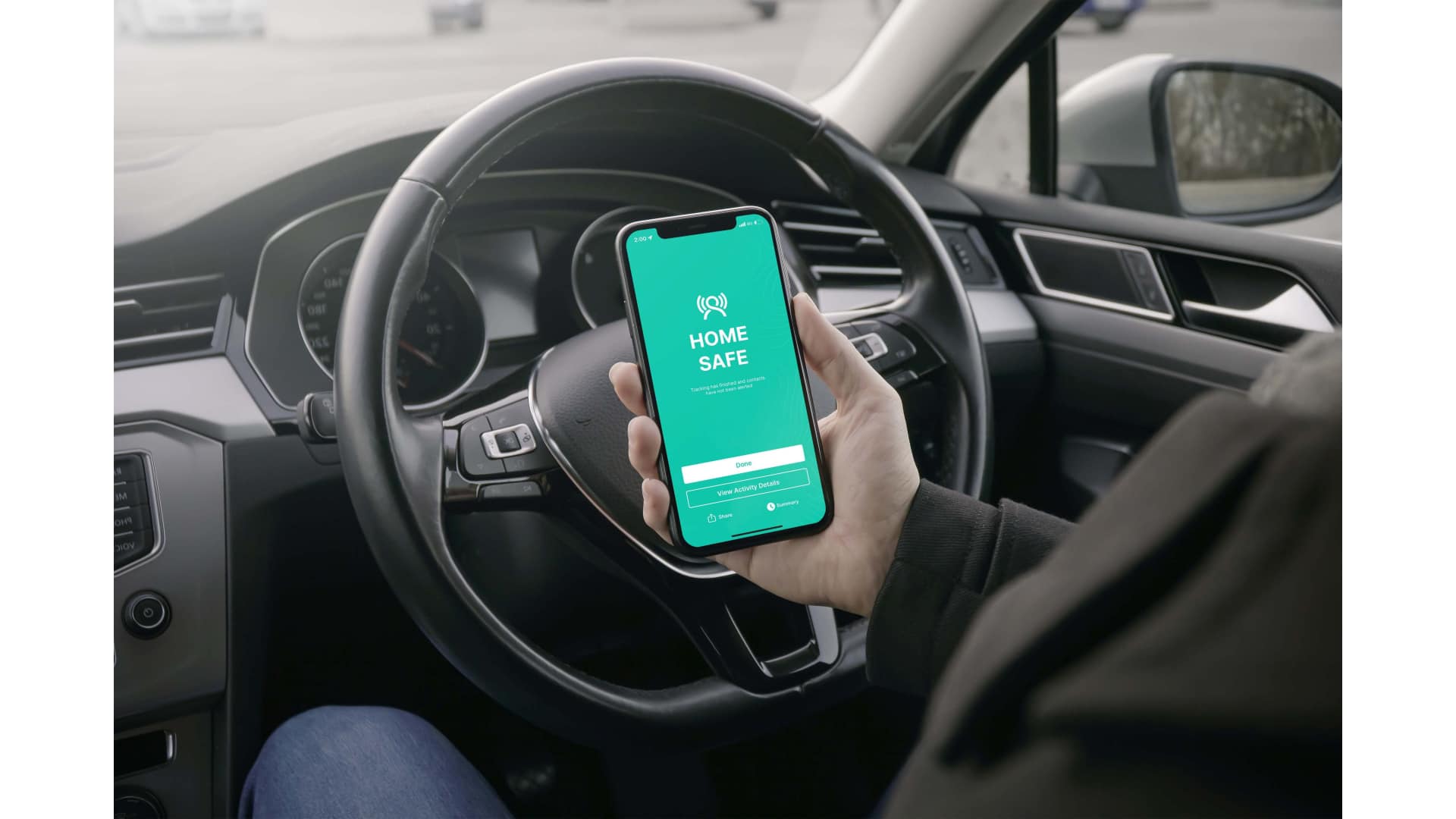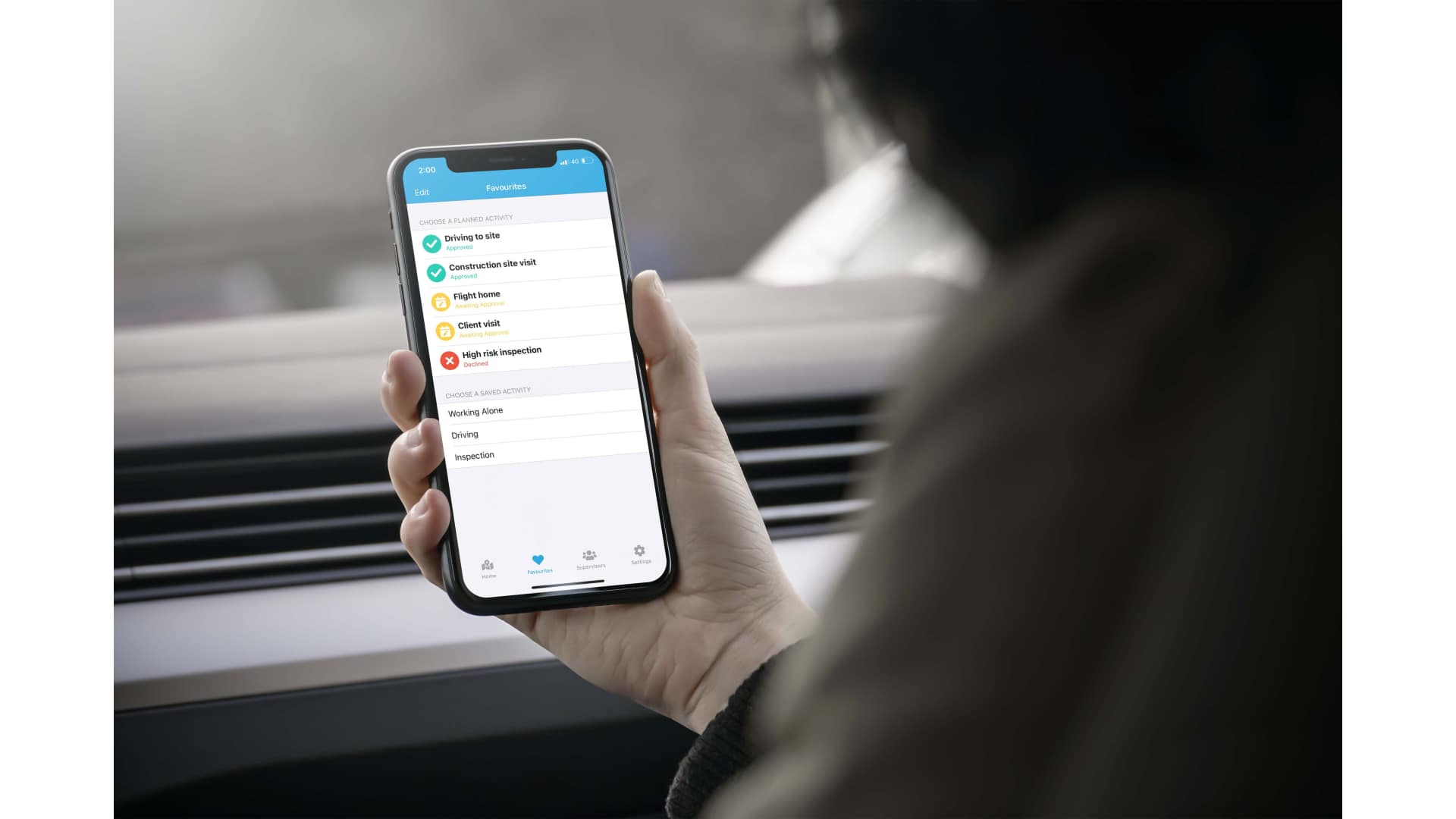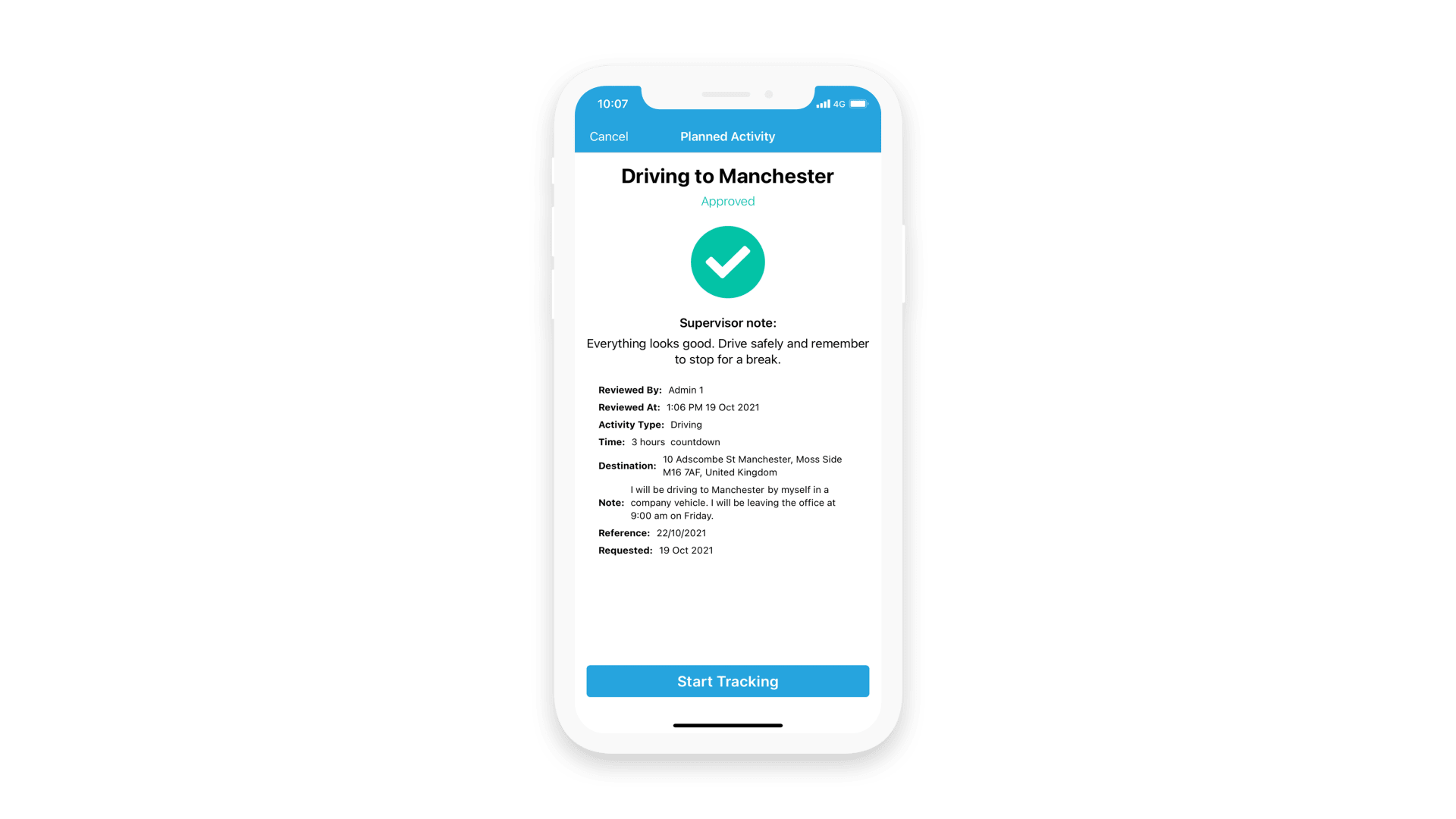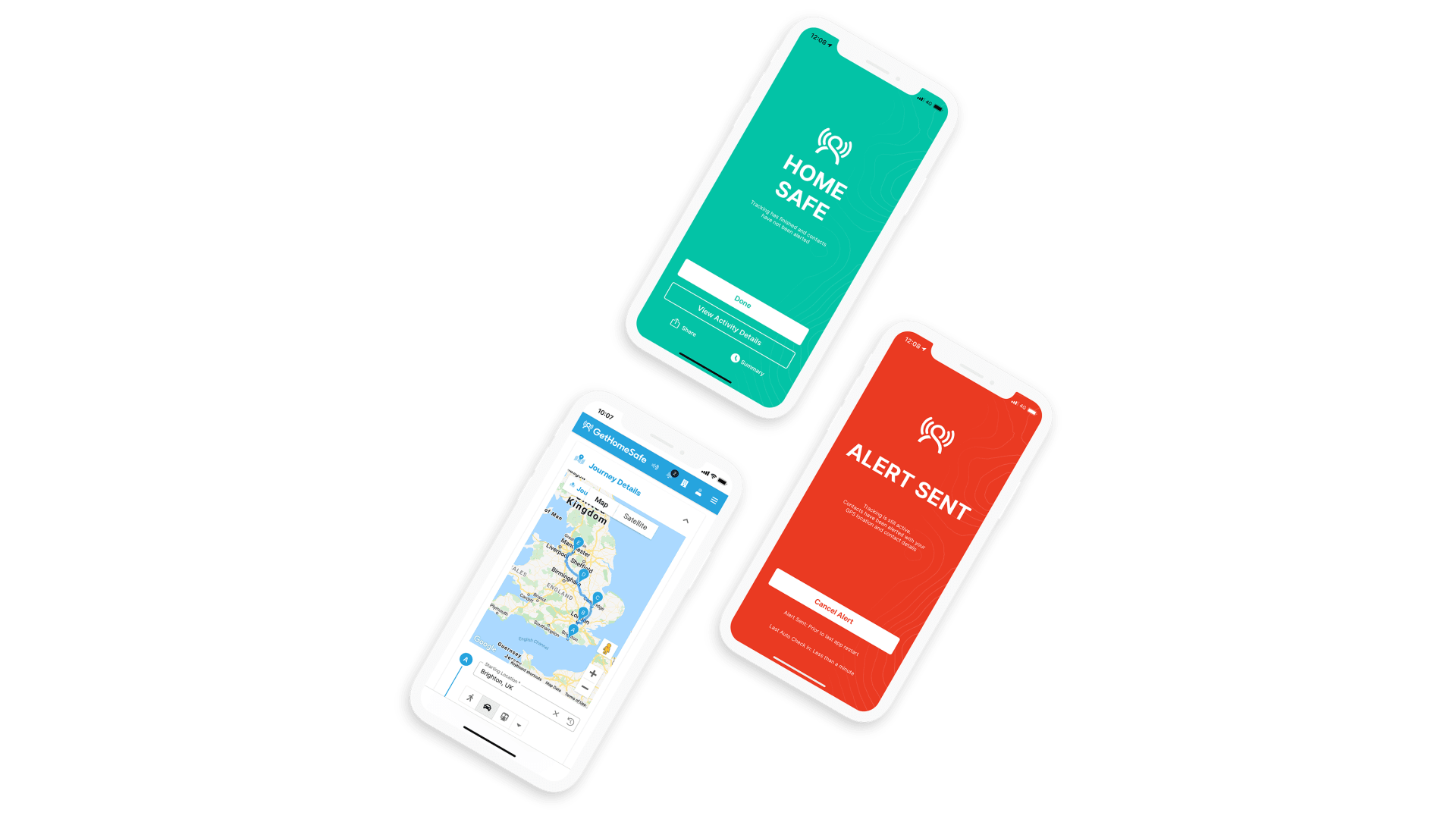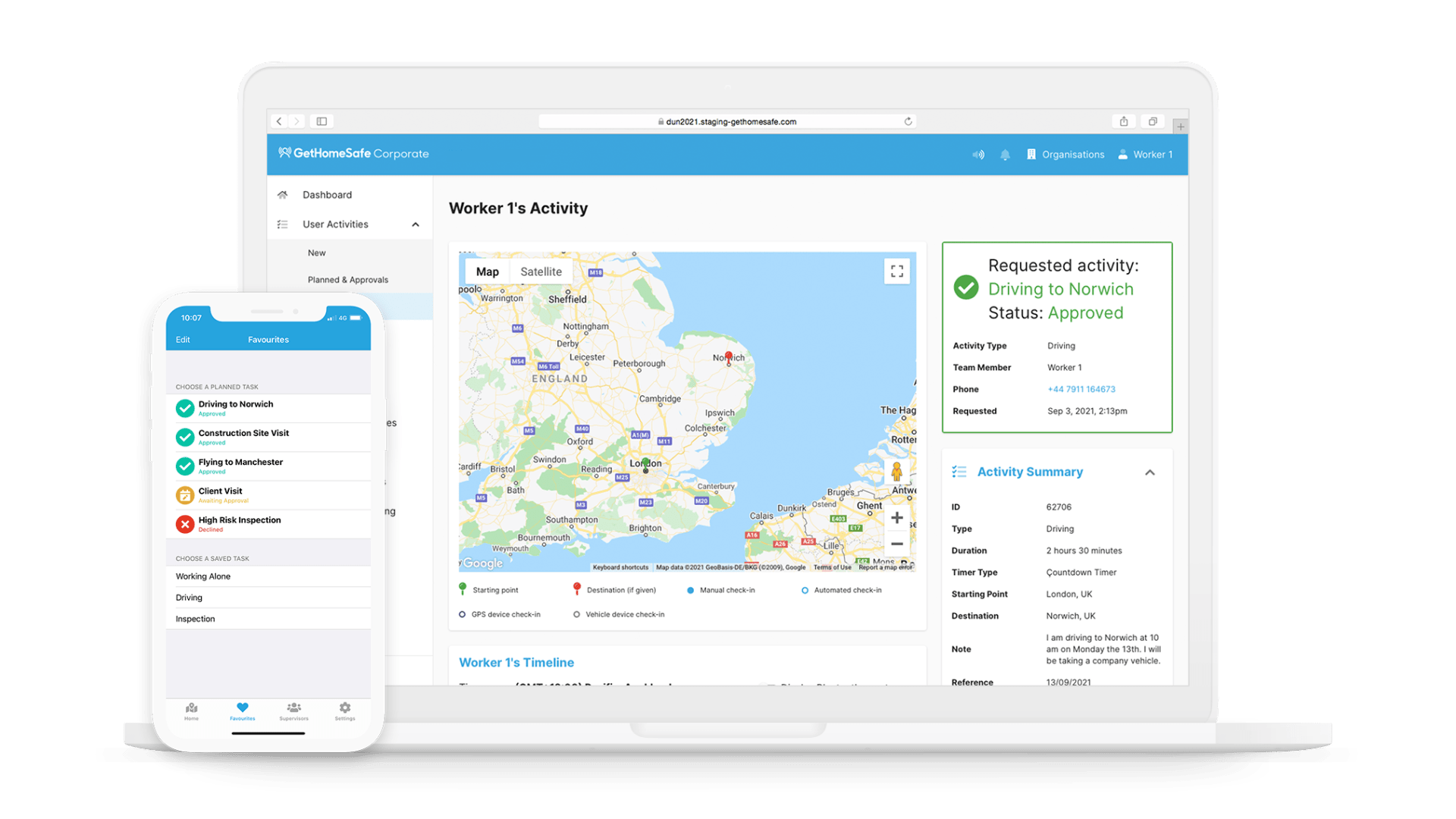 Working Alone: App-based solution with live GPS location sharing, time based check-ins, duress/no movement/silent alerting, wearable Bluetooth duress button and configurable escalation lines.

Travel management: Plan, review, approve and track journeys in one easy-to-use, configurable platform. Custom risk assessment/form builder.

Safety out of coverage: Smart monitoring of workers in remote and isolated areas. Through multiple coverage and device integrations we create a flexible monitoring system that keeps your remote and isolated workers safe regardless of their location.

Monitoring: Professional monitoring of lone/remote worker alerts through a BS8484 compliant partner.
Visit partner website⁠
1
Planning, mapping and approval function with time-based check-ins
2
Fatigue checks and alerts
3
Real-time GPS proximity of workers relative to their vehicles - two locations on one map
4
GPS location of all assets (rented and hired included)
5
Extension of vehicle tracking beyond standard cell networks using satellite/radio device integration
6
Duress, mandown, collision, and rollover events in a standardised format within one centralised platform
Request more information for

 GetHomeSafe