HAAS Alert's mission is to build lifesaving mobility solutions to make vehicles and roads safer and smarter. Our vision is a connected, colli­sion-free world where everyone gets home safely. HAAS Alert's Safety Cloud service sends real-time digital alerts to drivers and connected cars via vehicle dashboards and infotainment systems, navigation appli­ca­tions, and smartphones to aid drivers earlier in making safer, smarter driving decisions. For more information, visit haasalert.com or contact info@haasalert.com.
Request more information
---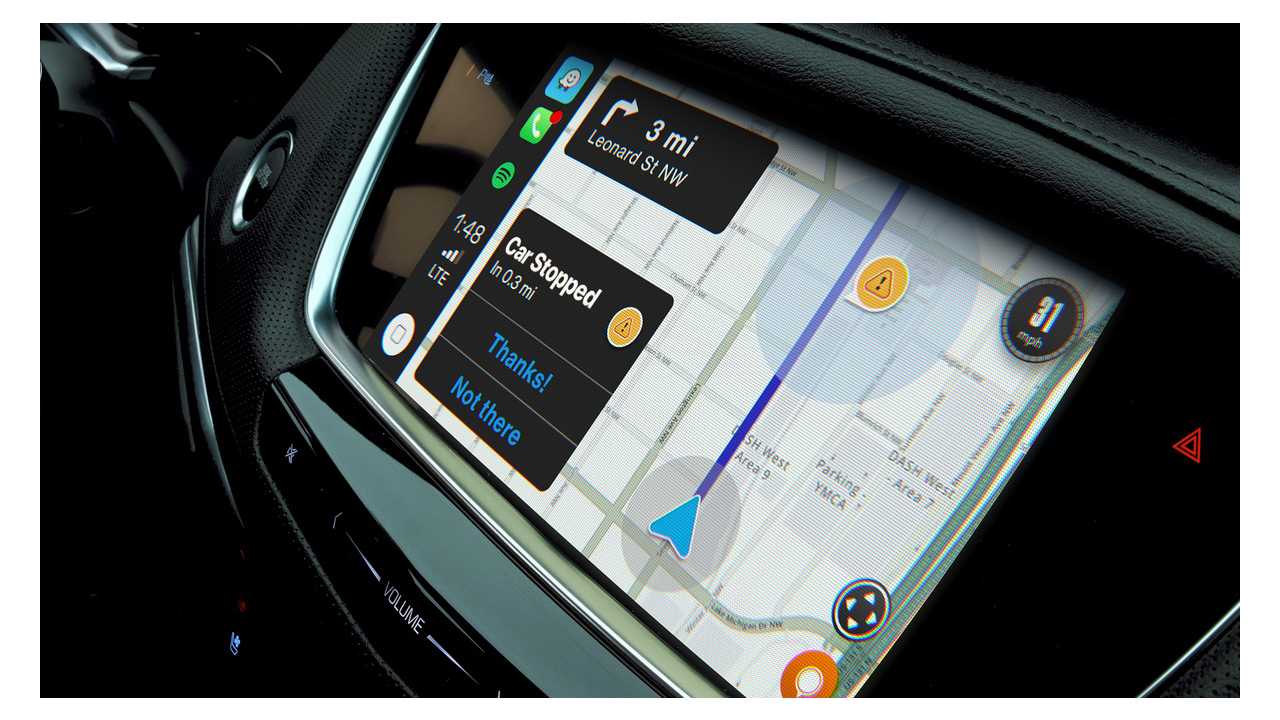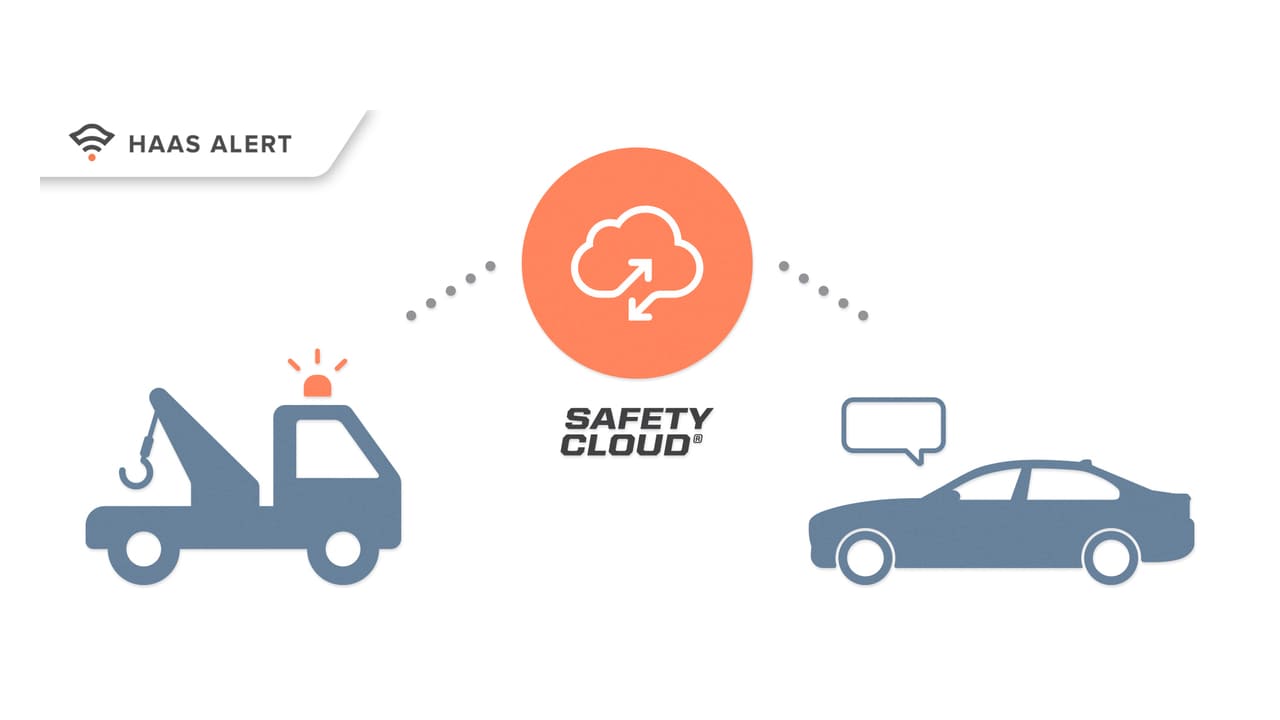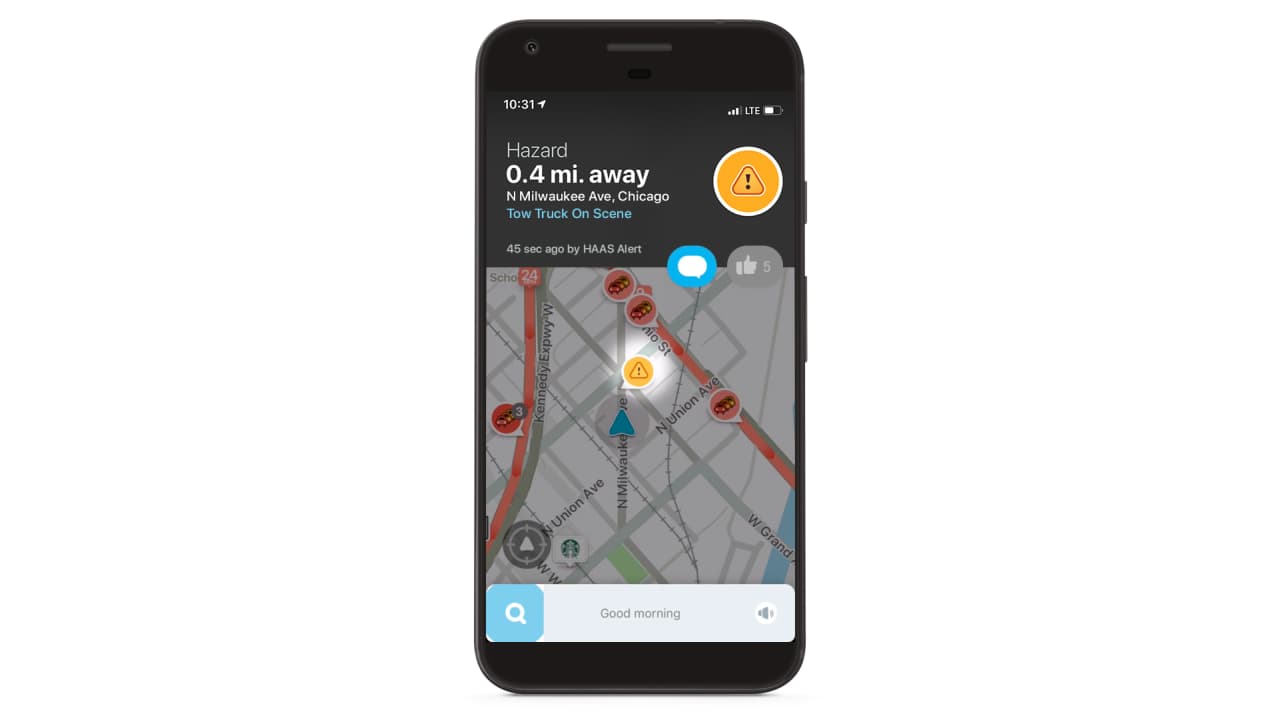 Safety Cloud® is a collision prevention service that connects Webfleet-equipped vehicles with nearby drivers to improve safety and prevent crashes.

Safety Cloud delivers real-time digital alerts to nearby motorists when emergency responders and roadside operators are on-scene and on the move

Any fleet vehicle using Webfleet can activate Safety Cloud for immediate protection.

Safety Cloud sends real-time digital alerts to nearby motorists using the Waze navigation system on their phone or vehicle infotainment system when equipped vehicles are actively working in the road with warning lights on. Motorist alerts are triggered 15-20 seconds in advance of a potential collision point, giving the motorists enough time to slow down and move over, protecting fleets and crews from the leading cause of death for first responders and roadway workers

Safety Cloud also includes a monthly report with key statistics for fleet operations and incident response including a drivers alerted estimate, total number of incidents and runs, and average time-to-scene and time-on- scene.
Visit partner website
1
Ideal for All Emergency, Incident Response, and Work Fleets
2
Any fleet that creates a safety hazard when operating in the roadway can benefit from Safety Cloud.
Safety Cloud® - Towing
Improve drivers safety and prevent crashes
Safety Cloud® - EMS
Improve drivers safety and prevent crashes
Request more information for

 HAAS Alert