Swoop is a solution focused software provider focused on the towing and auto-ser­vices sectors. While many vendors focus on dispatch and back office software, Swoop focuses exclusively on delivering the best experience to your customers. Our proprietary technology is an advanced web application, for all types of users with any level of complexity. With our simple, efficient and effective route finder, planning routes becomes a quick and easy task. Plan a route using our vehicle routing service and you'll have your route plan ready in seconds.
Request more information
---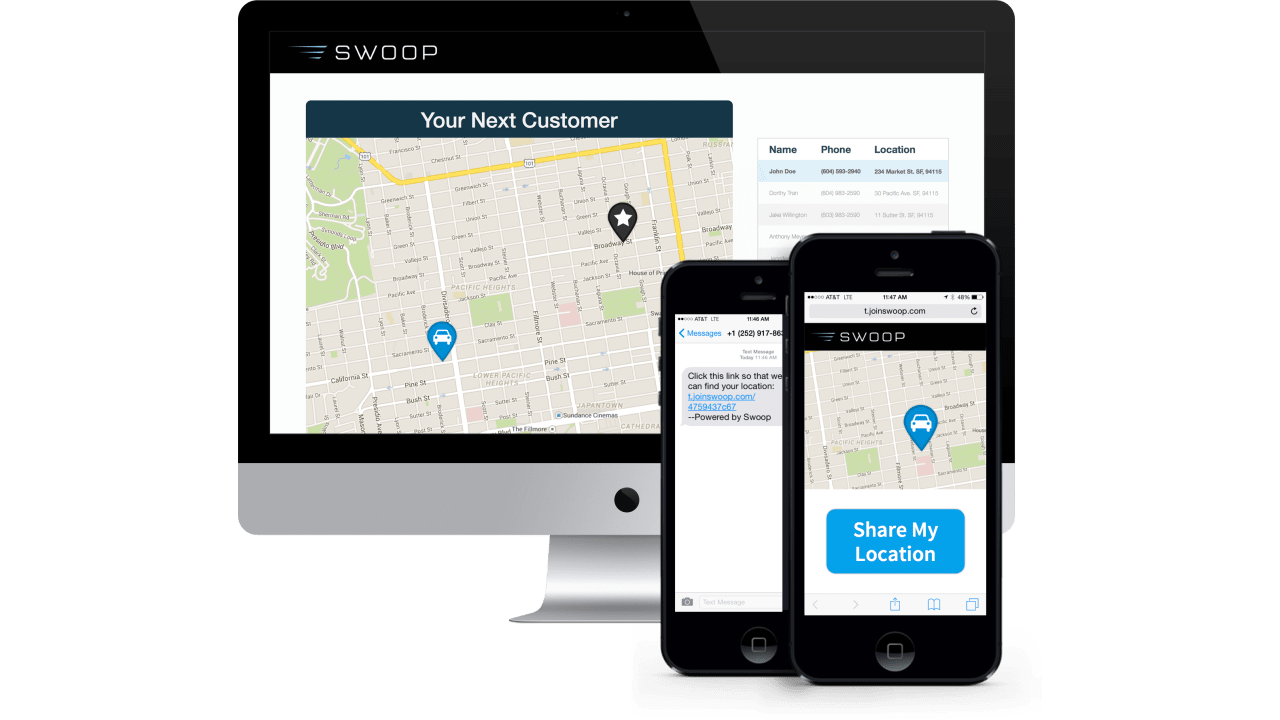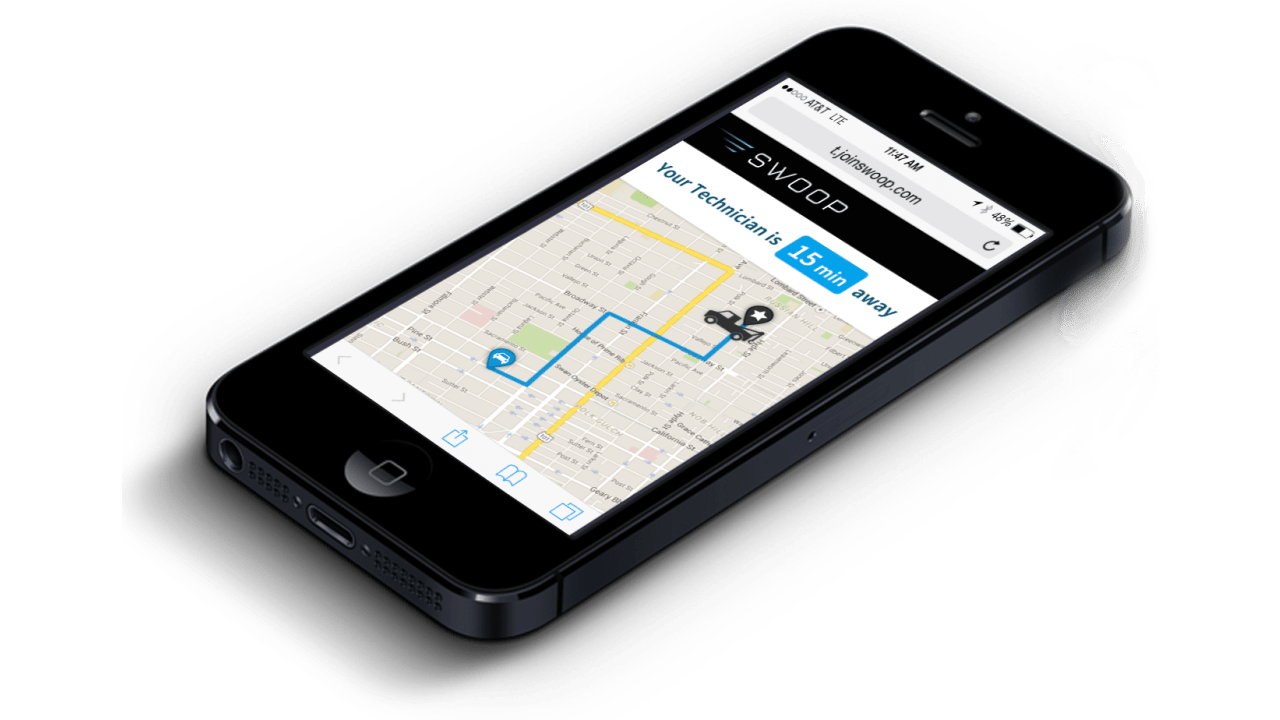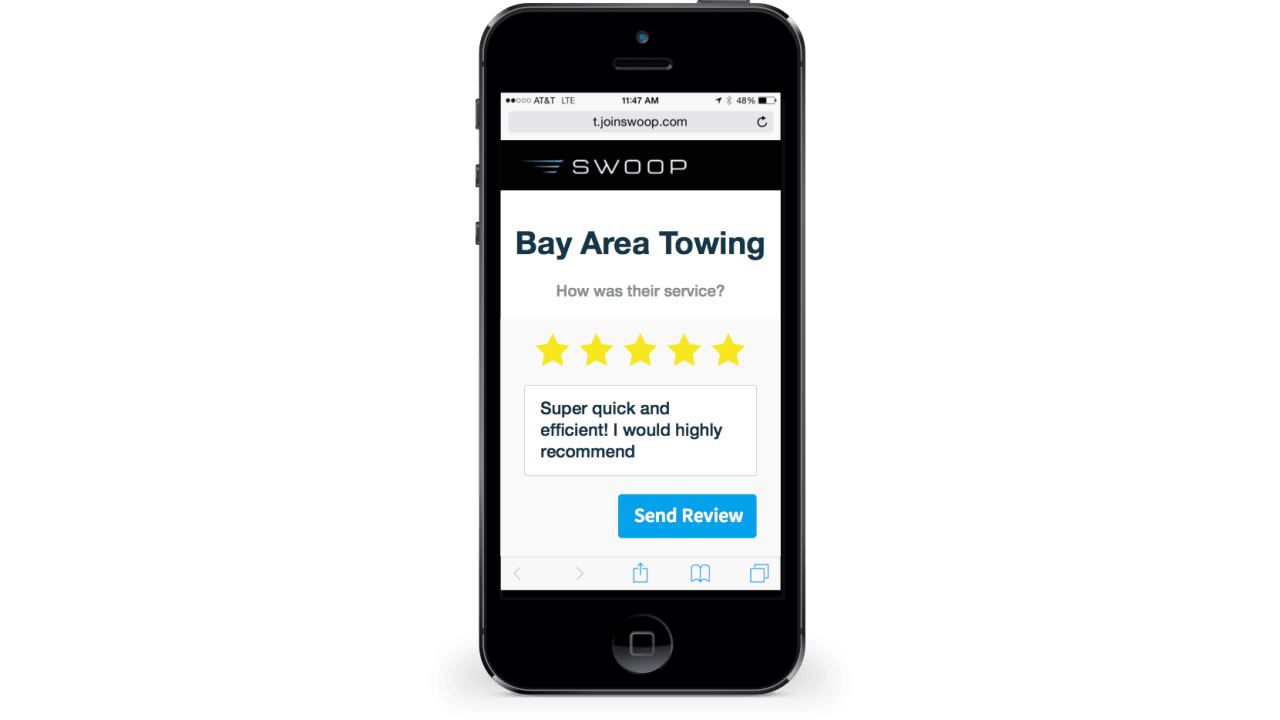 Swoop Customer Communication uses Webfleet.connect to create the best customer experience a towing company can offer

Designed to improve your customers' experience, the integration minimizes the need for dispatchers to spend more than required time on the phone with customers

Effortlessly locate your customers accurately and dispatch your drivers faster

Greatly improve customers' experience by providing real-time tracking and ETAs

Deliver the best service to your customers and market reviews to keep them coming back
Visit partner website
1
Swoop Locate, Track, Reviews.
2
Swoop additionally allows you to track your fleet in real-time with your dashboard, including our custom metrics and reports
Powerful software to manage your towing business
Go paperless, provide amazing customer experiences, and reduce administrative costs.
Request more information for

 Swoop