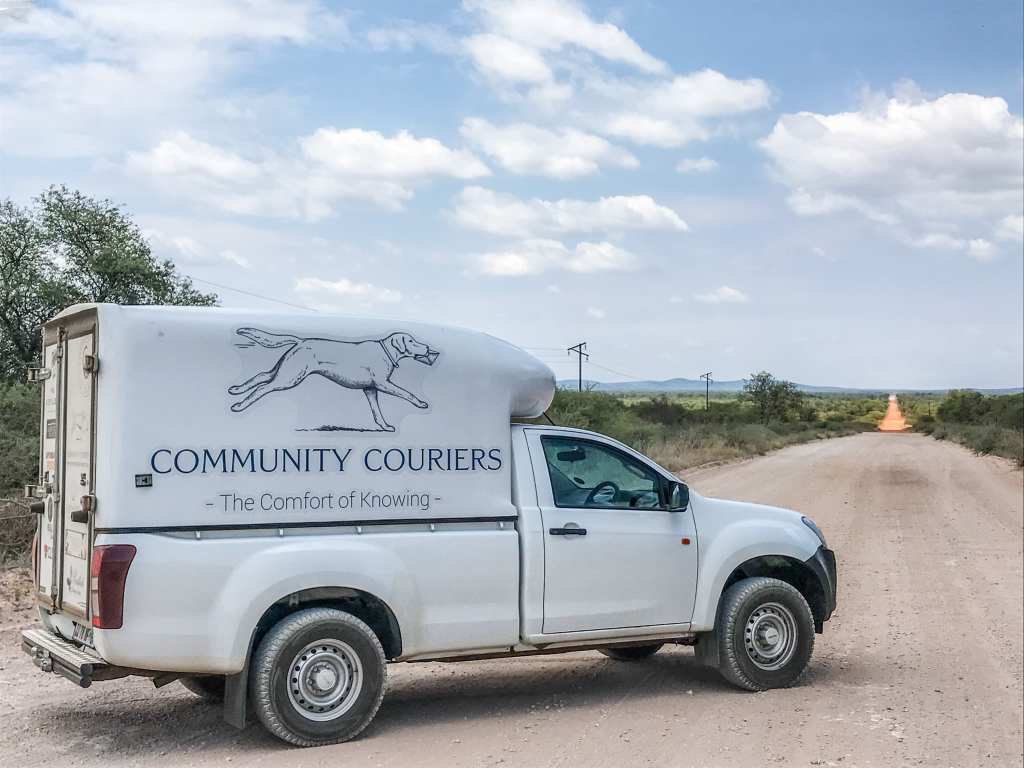 Community Couriers delivers on its promise of timely service and greener operations with Webfleet
Like most courier companies, Johannesburg-based Community Couriers faces countless challenges that threaten its ability to provide a timely service. Using Webfleet, the company has increased its productivity, improved customer service and taken steps to reduce its fleet's CO2 emissions.

The friendly community courier
Community Couriers is a trusted small business that prides itself on working with its growing number of drivers, also known as "Delivery Specialists", to provide customers with only the highest quality of service.
The business model is straightforward: Customers within the Pretoria and Johannesburg area place their order, and the company aims to complete the delivery the next day. Recently, the organisation expanded into complete logistics fulfilment, including specialist warehousing as well as inventory management.
The business strives to deliver a personal service to each client and is inspired by the simple act of serving. Like the Labrador retriever, its logo, Community Couriers boasts a friendly reputation. It is founded on a set of values focused on providing exceptional service to the community and a commitment to caring for people's couriering needs.


Navigating a challenging industry
One of the most common reasons buyers abandon a brand is delivery delays. For a company like Community Couriers—which currently has five delivery vehicles in its fleet, in addition to managing a sixth medium-sized delivery truck on behalf of a customer of theirs—timely deliveries are non-negotiable.
Community Couriers has had to navigate obstacles, including drivers getting stuck on congested roads and an inability to select the most efficient routes. These challenges threatened the business' ability to maintain its next-day delivery commitment. Furthermore, the company's fleet manager was tasked with ensuring drivers were responsible on the road, to reduce vehicle wear and tear and uphold its brand image among the community.
Delivering on exceptional service
Stefan Grobler, the founder of Community Couriers, says that Webfleet was the only telematics provider that delivered on its promise to help the business operate efficiently.
The business installed Webfleet's LINK 410 and PRO 7350 telematics devices with navigation on all six of its vehicles, allowing the fleet manager to dispatch jobs, select the most effective routes and monitor driving trends. This has helped the business plan deliveries ahead of schedule by mapping the most efficient routes to reduce delivery times. It also encourages drivers to adopt a responsible driving style.
The LINK vehicle tracking device offered Community Couriers far more than just positioning data. All six vehicles can now stay connected to the business with additional vehicle and driver insights like engine diagnostics, trip reports, logbook reports and driving behaviours such as speed, steering, braking and acceleration.
"Our productivity levels as a company have increased as a result of using Webfleet's route planning function, and we have managed to schedule more orders and provide vehicle services more effectively," says Grobler.


Playing a positive role through Green Your Fleet
Community Couriers is the first South African courier company to enroll in Green Your Fleet. Through this initiative, Webfleet customers can estimate their fleets' CO2 emissions and identify how to make a positive climate impact. Community Couriers is offsetting its carbon emissions by supporting Justdiggit, an NGO dedicated to regreening and bringing back vegetation to dry lands in Tanzania.
"We pride ourselves on providing our customers with the comfort of knowing when collection and delivery will take place, which is why it is so important for us to use Webfleet," says Grobler. "Just as valuable as efficient fleet management is to us, is the knowledge that through Webfleet's Green Your Fleet initiative, we can make a positive impact on the environment, and in turn on our business and our community."
#greenyourfleet #sustainability #fleetefficiency
---
Link: www.communitycouriers.co.za