2020 has been a challenging year for all of us. Across every industry, companies have had to adapt to disruptions and setbacks that nobody could have planned for twelve months ago.
But how have commercial fleets fared in 2020? What steps have they taken to keep their businesses on the road under these circumstances? And what are the key opportunities they see for growth and development in the coming year?
To find out, we reached out to a selection of our customers and asked them all about it. Their answers offer a fascinating snapshot of commercial fleets at this unprecedented moment in time. They show our customers adapting to today's challenges, realistic about the trials to come next year but also optimistic about how they can continue to grow and develop. And, as you'll see, they didn't always agree with one another, as some saw challenges where others saw opportunities.
WHO ARE OUR CUSTOMERS?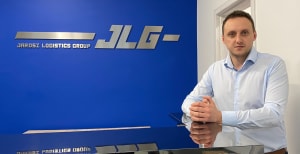 Jarosław Jarosz, Chairman of the Board, JLG Jarosz Logistics Group (Poland)
JLG Jarosz Logistics Group is a transport and logistics company with over 100 truck that serves national and European customers.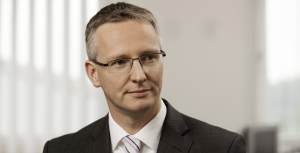 Peter Röskes, Managing Director, Röskes Logistics GmbH (DACH)
Röskes Logistics specialises in national and international paper and media transport and is equipped with technically state-of-the-art vehicles designed for the transport of roll paper and printed matter. It also has many years of experience in all other logistics fields.
Maciej Petliński, Fleet Specialist, Main Partners Sp. (Poland)
Main Partners is a temporary employment and personnel consulting agency.
Virginie Rouillard, Administrative Director, Val d'Oise Travaux Publics (France)
Val d'Oise Travaux Publics was founded 34 years ago. Located in Sain Ouen L'Aumone (95310), it specialises in fluids for network construction.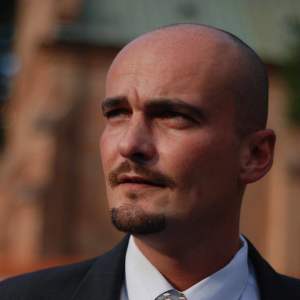 Arthur Stefanski, Executive Manager, Firma Brit-Pol (UK and Poland)
Brit-Pol is an international transport company with locations in both Poland and the UK. Its fleet of 200 trucks operates in Poland, the UK and Benelux.
Here are their answers. And where else could we begin but with COVID-19?
WFS: HOW HAVE YOU ADAPTED TO KEEP WORKING DURING THE COVID-19 PANDEMIC?
Virginie Rouillard: Since April, we've implemented social distancing on the premises, which, of course hampers communication. We've run several mood surveys amongst our employees. We want to find out how they feel, what their needs and their expectations are.
One thing that reassures them is that we are a financially strong company. They know they don't have to fear for their jobs and, whatever the cost, we'll continue to do business and satisfy our customers.
Jaroslaw Jarosz: The sudden closure and restrictions on borders lead to a lot of problems: road paralysis, limited supplies and drivers refusing to travel abroad. We had queues at border crossings delaying our deliveries to regular business partners by several days.
70% of our services go to the automotive industry in markets like Germany and France, where just in time deliveries are standard. The industry was facing collapse – supplies to production plants were disrupted, suppliers couldn't be changed and raw materials couldn't be transferred.
"The industry was facing collapse"
It was a strange: there was an increase in demand for transport but also great uncertainty about the solvency of contractors, especially those with deferred payment. Accepting orders with payment terms over 14 days was high risk.
By co-operating with trusted business partners, we managed to survive this extremely difficult period. In the remaining quarters of the year, industries returned. We got some lucrative contracts that largely compensated for the losses of the previous months.
Peter Röskes: We had to cushion the economic impact of corona, so we temporarily dismantled a few vehicles from around April to June. In September, we took on additional rental vehicles so that we could get our work done.
From the beginning of November, the transport volumes returned to a more normal level. For now, we'll keep using the rental vehicles though they'll be replaced by their own units in December 2020.
Marcel Petliński: As a temporary employment agency, we're observing the situation in Poland and in the world with great concern, constantly adjusting our activities to deal with the changes. We are affected by all kinds of restrictions related to the pandemic, such as quarantine or restrictions on the transport of employees.
The Webfleet solution has been an invaluable tool for our transport planning and the optimisation of costs raised by the pandemic. It helps us continue our activities and expand our fleet.
 FREE EBOOK: Find out how to cut your truck fleet costs in 2021. Get it free here.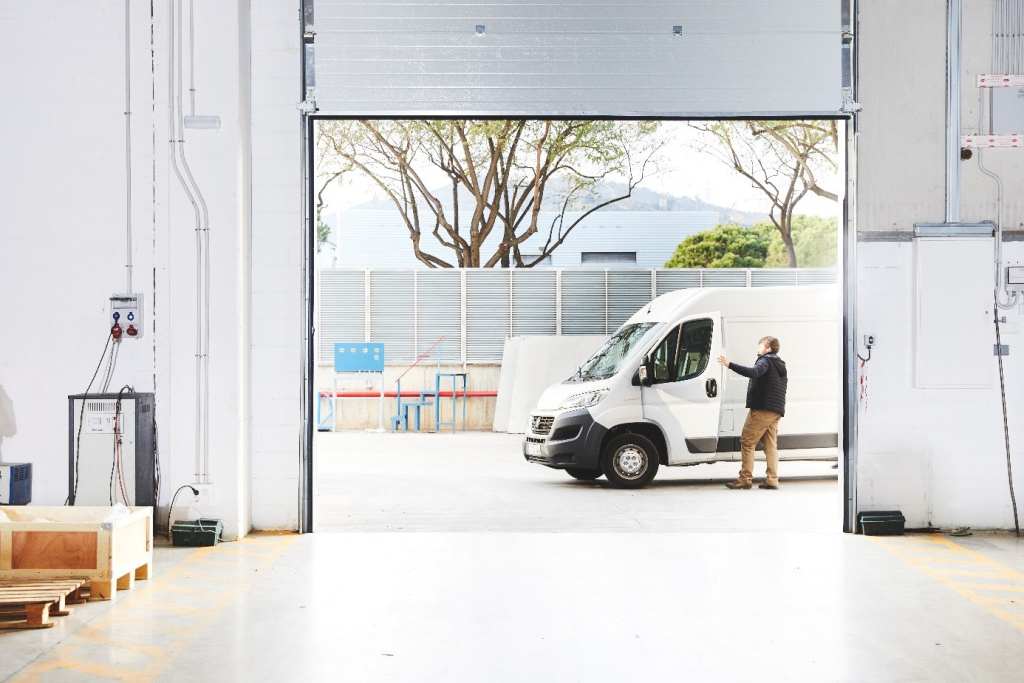 WFS: HOW DO YOU FEEL THE YEAR WENT OVERALL?
Arthur Stefanski: Brit-Pol became one of the largest transport companies in the Lincolnshire area over the last few years. This growth was based on the high quality of the service we provide, which translated into more customer trust and a higher volume of orders.
So, the board in the UK made the decision to open a second company in Poland, thus creating the Brit-Pol group. Increasing a fleet by almost 20% during a pandemic is a result that only a partnership built on individual and comprehensive service can achieve and we will continue to strengthen in the coming months.
Peter Röskes: This year, we had everything: from tears to cheers. Overall, we can still be satisfied with the economic development. Like many others, we got a few scratches during the hard lockdown at the beginning of the year but luckily not much more than that.
Virginie Rouillard: The year 2020 will be a milestone for a traditional public works company like ours. Our employees had to get used to new practices such as the implementation of an electronic document management system, working from home and communicating with site personnel via email.
"In a few months, we became a 2.0 company"
In a few months, we became a 2.0 company. But this very important turning point was not done without fear of losing contact between the teams.
 FREE EBOOK: Key insights on how to cut your car and van fleet costs. Download it now.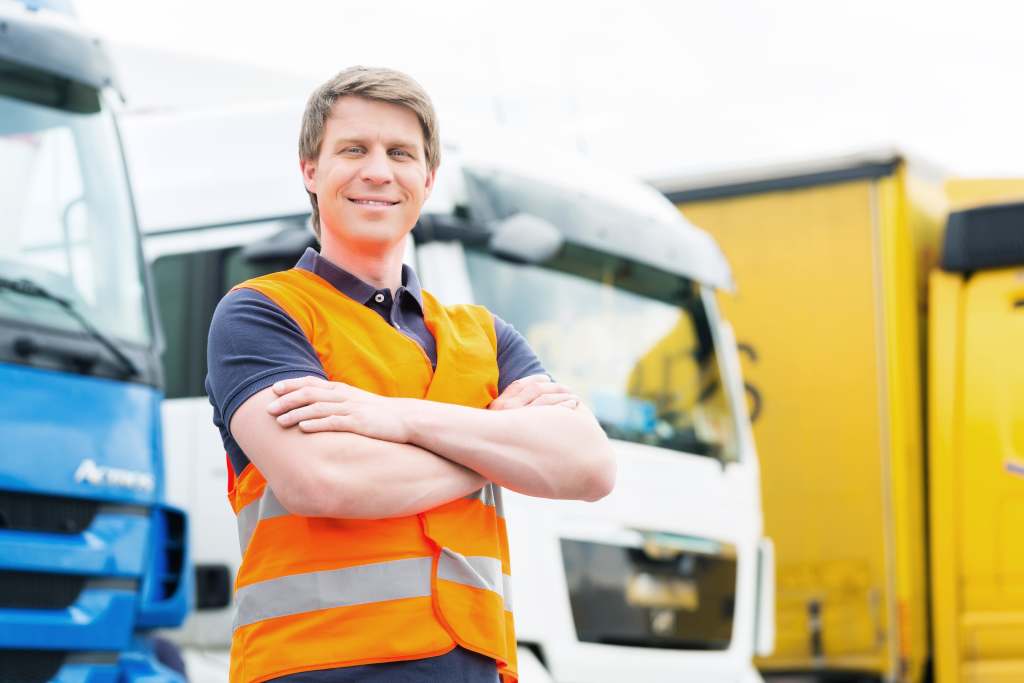 WFS: WHAT DO YOU SEE AS THE BIGGEST CHALLENGES IN 2021?
Maciej Petliński: The biggest challenge may be the low market demand for temporary workers, caused by the freezing of economies and restrictions on mobility.
This applies to both Poland and the countries from which temporary workers come to us. An opportunity, however, may be a co-operative plan with foreign companies from countries such as Germany, the Netherlands and Finland.
Peter Röskes: The greatest challenge will be the permanent availability of qualified drivers in 2021. It helps us here that we retain our staff and schools in the long term and that we don't have a hire and fire mentality.
"The greatest challenge will be the permanent availability of qualified drivers"
Arthur Stefanski: The upcoming restrictions resulting from Brexit are going to be an on-going challenge as we attempt to adapt to regulations. I believe that our business partners, or the customers themselves who do business on both sides of the North Sea, will trust us more as a group that operates on both sides of this upcoming EU border.
The knowledge and experience we offer as part of comprehensive care for the entrusted product is more than just business. It's a peaceful tomorrow and an investment opportunity for all parties.
Jaroslaw Jarosz: One of the biggest challenges will be the fulfillment of the Mobility Package adopted by the European Parliament this year. The consequence of these changes may be a decrease in transport performance, which will mean a significant loss of jobs for companies operating internationally.
On the other hand, a positive aspect of these changes may be the location of production or logistics investments in Poland by foreign investors due to the better availability of drivers when compared to European countries, which will translate to higher rates.
WFS: WHAT DO YOU SEE AS NEXT YEAR'S BIGGEST OPPORTUNITIES?
Peter Röskes: The transport price is still important, but it is now much more important for many shippers that you are able to carry out the transport reliably at all times with your own equipment.
Freight forwarders with a high share of self-entry have a clear quality and availability advantage over "sofa" shipping companies or even over digital start-up solutions that do not have their own permanently available units and can therefore only make use of the volatile transport market.
A great opportunity for us lies in the Mobility Package recently announced by the EU. Cabotage is to be regulated even more strictly and controlled more digitally. With our commitment to not flagging out our own towing truck units from Germany, we are certainly very well and, above all, legally positioned to cope with national transport tasks in the future.
Jaroslaw Jarosz: We see the greatest opportunity in acquiring new non-European markets and industries that were less impacted by COVID-19. We are constantly expanding. We have about 100 drivers and our portfolio includes about 100 mega sets. We are adding an additional international forwarding department to provide comprehensive solutions for our clients from various industries and to meet their highest expectations.
"The greatest opportunity is in acquiring non-European markets that were less impacted by COVID"
Every day we use technologies such as Webfleet navigation, which improves our vehicle use and the efficiency of the entire fleet. It also helps to save fuel and keep our team driving in a more cost-effective way. The application is available from anywhere in the world and is very intuitive to use. It is especially important in unexpected situations, when we need fast and reliable information about the location of vehicles. It has many features that facilitate the work of forwarders and dispatchers on a daily basis. A useful feature is the ability to generate reports on the performance of the entire fleet.
Virginie Rouillard: Though many young people don't want these types of jobs, public works has a bright future. Cities are growing, people's need for wastewater and storm water transportation are multiplying, the sizing of existing and sometimes obsolete networks needs work and drinking water networks are aging.  There will always be a need for our companies before new neighborhoods are developed.
The men of public works are men who work every day for the well-being of all.
 FREE EBOOK: Powerful insights for anybody that wants to add EVs to a commercial fleet. Get it now.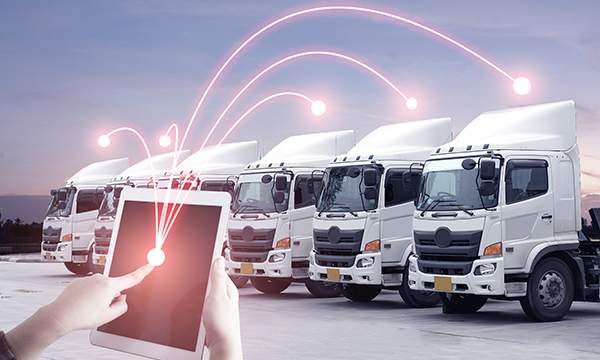 WFS: WHAT ARE THE TRENDS THAT WILL MOST IMPACT YOUR INDUSTRY IN THE COMING YEARS?
Peter Röskes: The digitisation of transport processes and the resultant networking of the participants in the transport chain will increase rapidly. Here, the telematics in the vehicles paired with open platform technology will play a key role. We are already involved in projects that not so long ago I would have classified as not feasible. The speed at which it develops is very impressive.
"We're involved in projects that not so long ago I would have said were not feasible"
Future trucks and the technology built into them will change the requirement profile of a professional driver. Our drivers will become more like pilots who monitor the technology and also specialise in things like ​load securing.
One thing is important: regardless of the vehicle, whether diesel, gas or hydrogen with electric drive and even if it has partial or full autonomous driving, our drivers and pilots will always play an irreplaceable role, just a different one than today.
So these trends shouldn't scare us. We should all be curious about the future.
Maciej Petliński: An important factor will be exchange rate fluctuations and changes in the labour laws. Also the changes to passenger transport regulation and the increase in fleet operating costs.
Jaroslaw Jarosz: This year, in the face of a pandemic, we had to work remotely with cloud services, extensive applications for customers to monitor vehicles, improved vehicle identification systems and detailed monitoring of the goods route. So, all accounting modules enabling remote work from anywhere in the world will be in high demand.
Many experts predict that Poland will take a very strong position in the intermodal transport market. This trend reduces the delivery times for goods by getting rid of border checks. Logistics companies see potential because it solves some driver issues, such as indisposition due to illness, especially on international routes. Plus, it's environmentally friendly.
Arthur Stefanski: Intermodal transport is a trend that will continue long after the pandemic. Already today, air shipments complete the supply chain calendar to just meet consumer expectations. Sea and air transport are slowly being replaced by Chinese rail operators. This type of transport also has a noticeable increase in interest in Central and Western Europe. A balcony delivery, currently known as "door-to-door", will soon become a daily routine.
"Intermodal transport will continue long after the pandemic"
Jaroslaw Jarosz: The electromobility of trucks is also becoming more and more noticeable. Manufacturers are competing to create improved versions of both delivery and truck vehicles with an increasing range. Logistics companies in the world and in Poland supply their fleets with new electric cars. The trend is most noticeable in courier companies.
This topic is still in its infancy in Poland, but there is an upward trend. A big plus is the significant fuel economy, zero emissions and respect for ecology as part of sustainable development. The barrier is still the high purchase cost of this type of vehicle, small range and charging infrastructure that requires expansion.