Where the focus for fleet operators was once on 'tracked' vehicles, they are now increasingly focused on the brave new world of 'connected business'.
Against a backdrop of smarter fleet management, road transport and workforce mobility, Webfleet is leading the way – at the forefront of a remarkable explosion in connected applications.
Visitors to the Webfleet stand at the Commercial Vehicle Show 2019 were offered a glimpse into this technology ecosystem, and into some of the exciting innovations that are now available.
We'd like to thank all those who came to speak with us and to take a closer look at some of the connected opportunities that exist for driving cost, efficiency and fleet safety improvements.
A team of experts were on-hand to explain the considerable added-value benefits delivered by integrated solutions, powered by trusted partnership providers.
This takeaway guide explores some of their insights into the evolution of connected fleet management.
Beverley Wise, Sales Director UK & Ireland, TomTom Telematics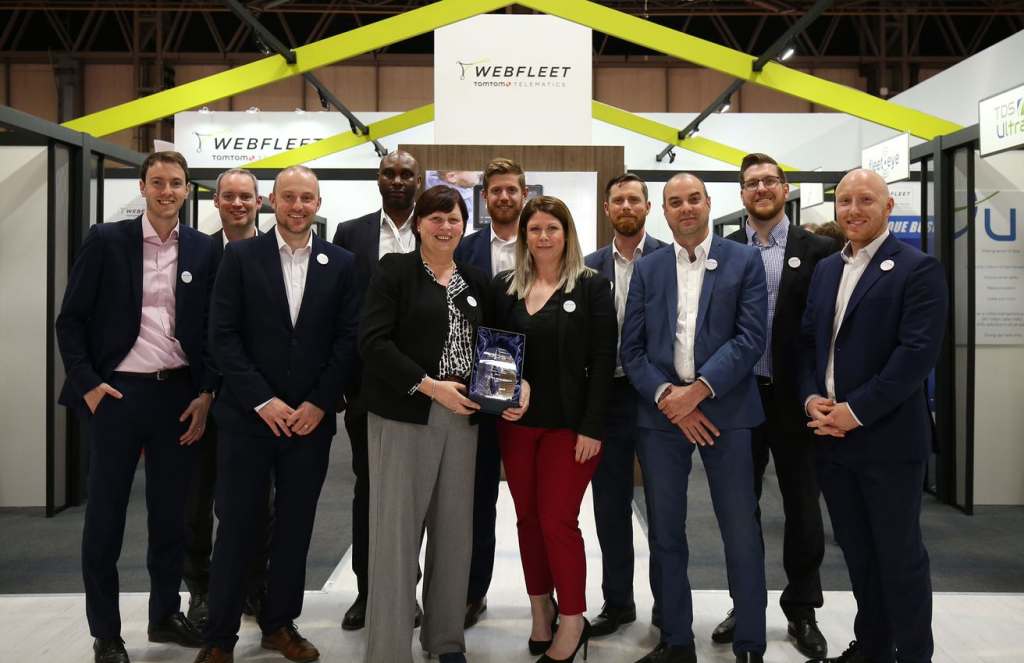 _____________________________________
"Think about connecting processes and saving time – and never just settle for what you think is possible."
Matthew Turner, Head of Extended Transport Solutions, OBS Logistics
According to Matthew Turner, Head of Extended Transport Solutions with OBS Logistics, the digitisation of the world of transport is an inevitability.
The game-changer for the industry, he believes, came when senior fleet management professionals started getting updates and live ETA notifications for their own personal deliveries.
"That really made them think – "why can't we introduce the same thing with our own vehicle fleets"," he explained. "As a supply chain software provider, we have seen a great deal of take-up among HGV and van fleets in recent times, delivering to both businesses and consumers alike.
He warned, however, that some businesses risk getting left behind if they think telematics on its own is enough.
"Connected technology systems can help people work together more collaboratively and can help them to avoid duplicated effort. With the right system in place, a customer service team, for example, can find a live ETA themselves, without the need to to ring the transport department and then call the driver.
"It's by combining specialisms that you get the solution you really need for your business."
_____________________________________
"If you don't know how your assets on the road are operating, it's going to be a real struggle to cut costs and reduce risks to the business."
Rick Nimbley, International Account Manager, TMC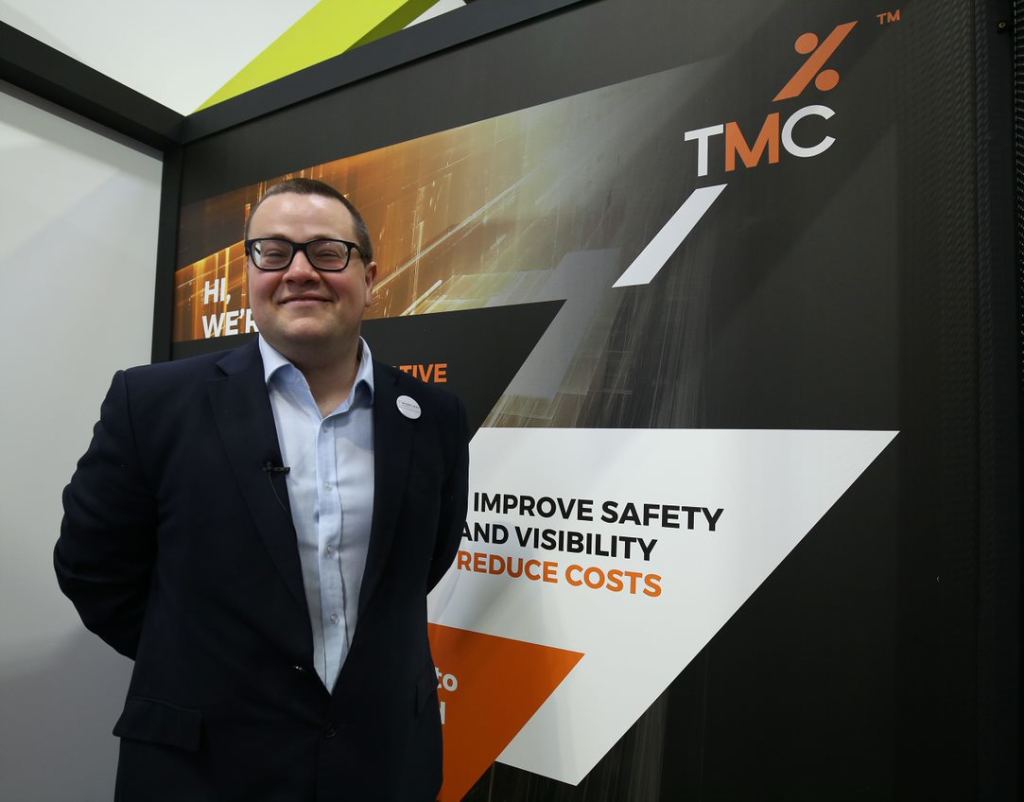 Businesses must always be looking to invest in their IT infrastructure. They must also have the flexibility to adapt to the changing needs of their fleet and the wider business. So said Rick Nimbley, International Account Manager, TMC.
"With the price of fuel going up, fleets, more than ever, should be looking at the opportunities for cost-saving initiatives," he said, "from ensuring vehicles are filled up at the most economical and cheapest stations to using systems that can track and optimise routes".
"Having connected tools in place", he added, "is crucial". Indeed, "overlaying detailed, consolidated, mileage and fuel data with wider telematics data is a must. Only by overlaying these data sets are you able to see true efficiency gains and plan for the future."
Rick pointed out that by having such management information to hand, businesses are better placed to make more informed decisions.
When considering future fuel strategies for commercial vehicle fleets, his view was that for those driving the length and breadth of the country on a daily basis, we may still be a long way off seeing a viable alternative to petrol and diesel.
_____________________________________
"Connectivity is vital to future-proofing company IT systems."
Stuart Brunger, Business Development Director, Maxoptra
Stuart Brunger, Business Development Director at Maxoptra, said he was increasingly seeing companies considering the replacement of their ERP and CRM solutions if they didn't integrate.
"It is vital that decision-makers do their homework to ensure that the solutions they implement have open connectivity to enable data sharing."
Brunger highlighted the benefits this can be bring, using the complementary services of Maxoptra and Webfleet, the fleet management solution from Webfleet as a case in point.
"Partnerships, such as the one we have with Webfleet, enable greater insights for decision-makers," he said.
"Maxoptra cuts operating costs by accurately calculating routes and plans. By sending this data through to Webfleet, drivers can view their manifest and take signatures on the TomTom PRO 8275 driver terminal. We then receive location information back from Webfleet, which enables us to produce 'plan vs fact' information and enables Maxoptra to send accurate ETAs to end users. Both systems work together to form a complete solution."
_____________________________________
"Data is the key ingredient to road safety – it is the new oil. Without it, you cannot adequately risk profile a driver."
Paul Ripley, The Driving Doctor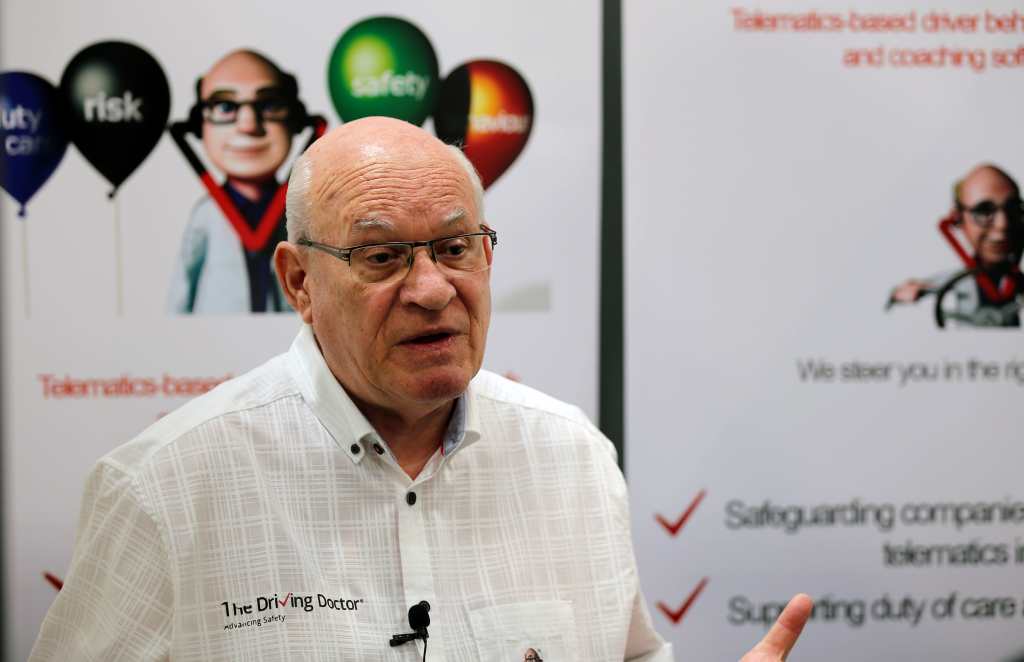 Paul Ripley, The Driving Doctor, has been involved in driver training for 40 years and so is well equipped with the knowledge of what creates safer drivers – from a skill, attitudinal, behavioural and emotional perspective.
Historically, driver performance data, he told us, was the missing link.
"The first time I saw the data from Webfleet, I couldn't believe the extent to which it drilled down into what drivers do – and where they do it," he said.
"It is so good, so detailed, so refined, that it gives us a lead on what direction to take the driver. The more granular the data is, the better our service becomes. We are able to send out dedicated campaigns and succinct messages, based on what individual drivers actually needs.
"Coupled together, the two services can generate considerable improvements and cost savings. For one company with a 140-strong fleet, we managed to cut speeding tickets among drivers by 65 per cent and saved £139,000 from their bottom line in the first year."
FIND OUT WHAT Webfleet SOLUTIONS AND OUR PARTNERS CAN DO FOR YOU
_____________________________________
"Too many businesses are siloed with individual pieces of technology. It's far better to look to invest companies that are able to integrate and develop a joined-up approach."
Tony Papas, Sales Manager, PTV Group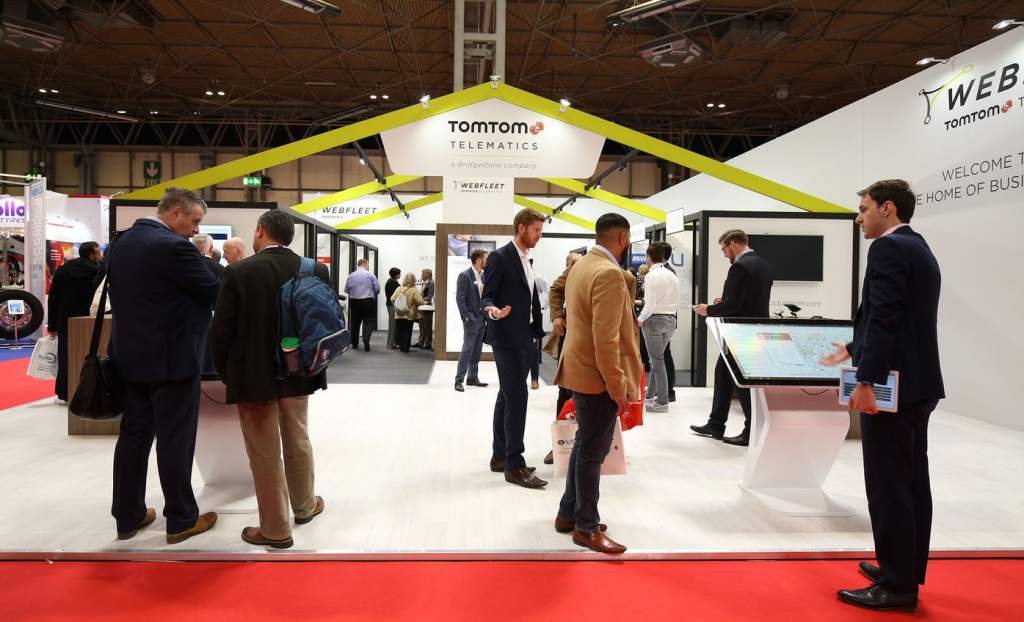 According to Tony Papas, Sales Manager, PTV Group, "as a rule, technology platforms and solutions that are fully integrated, and that are always talking to one another, will deliver better outcomes for the customer".
He said: "Webfleet, for example, has built up years of experience in the telematics space and PTV Group has built up years of experience in optimisation and scheduling. The outcome for the end user adopting and integrating solutions from these specialist providers is more meaningful management information that can help drive valuable efficiency gains.
_____________________________________
"I don't believe anyone today can run efficiently without a telematics solution as part of their IT programme."
Glenn Sherwood, Director, TyreWatch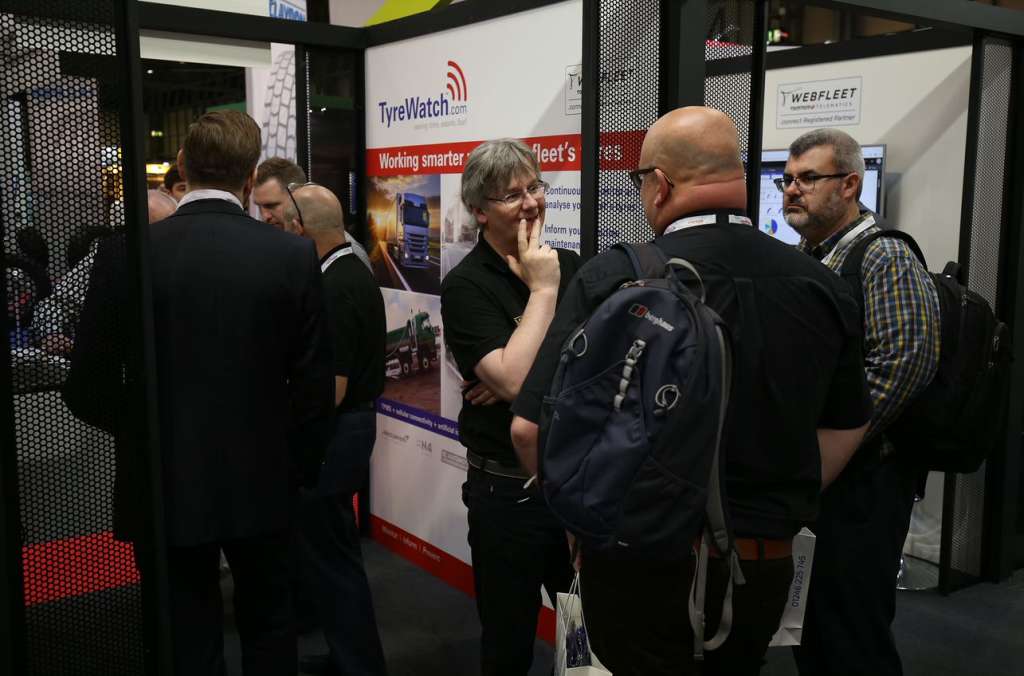 The importance of technological innovation was a key message for Glenn Sherwood, Director at digital tyre management service TyreWatch.
"Margins are so tight that, without it, businesses are not going to save money," he warned.
"Solutions such as telematics, which measure individual key components from the vehicle and that cover everything from the drivers and their behaviour to routing and maintenance, are fundamental for fleet uptime, efficiency gains and overall cost control."
Moreover, Sherwood highlighted the role that tech innovations may have in the future of road transport.
"If we continue going down the path towards autonomous vehicles and the platooning of trucks, end-to-end connectivity will hold the key to these developments operating efficiently.
"Technology partnerships are accelerating innovations and bringing valuable solutions to the fore of the fleet sector sooner rather than later."
_____________________________________
"Selecting a telematics system is a big move. When you do it, you need to make sure all core areas of your business are going to be drawn into the solution."
Troy Smith, European vehicle installations, Fleet-Eye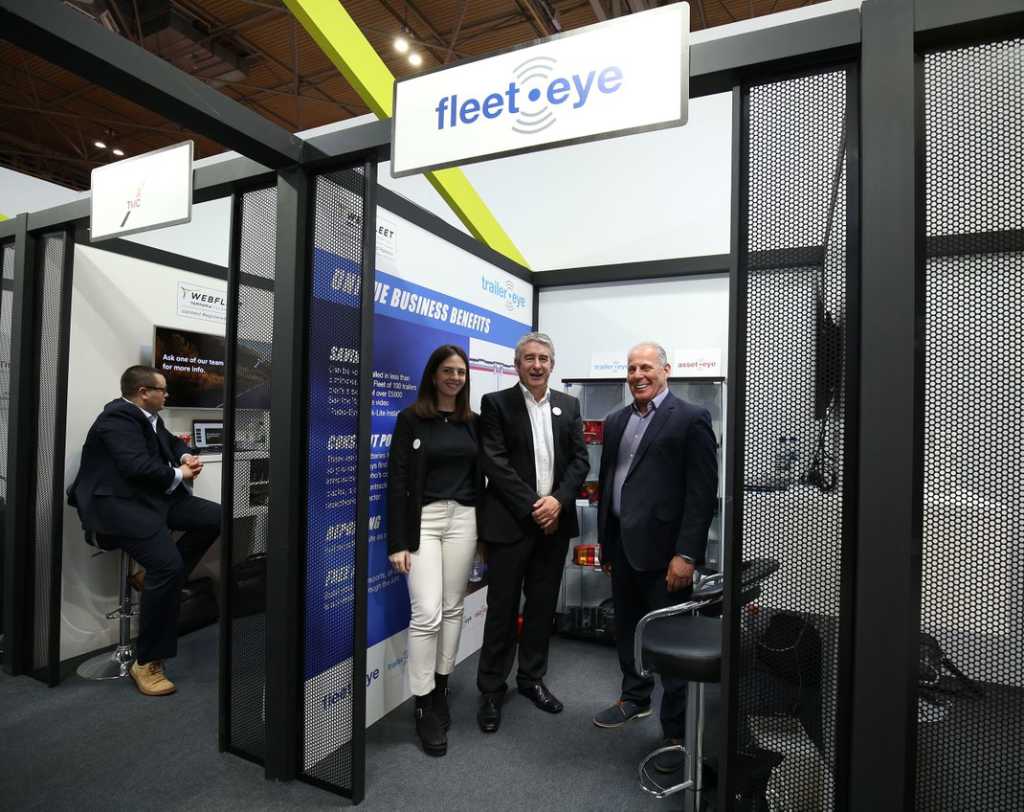 Effective asset utilisation is a priority in the transport industry, yet Troy Smith, European vehicle installations, Fleet-Eye revealed to show goers that only 10 per cent of trailers are currently tracked.
A key reason behind this, he explained, is cost versus the perceived return on investment.
"The solution from Fleet-Eye is a self-install system with a low-cost subscription and one that's delivered at a fraction of the traditional hardware cost," he added.
_____________________________________
"The expertise of a fleet team may not be in data management, but for companies to maximise savings and growth, it's crucial they manage telematics data effectively."
Chris Stone, Managing Director, TDS Ultra
With so much data generated from today's advanced telematics systems – from fuel and idling information through to how vehicles are being used and driven – Chris Stone, Managing Director, TDS Ultra stressed the importance of making this as usable and manageable as possible.
"This is why we have come together in partnership with Webfleet," he said.
"By taking data management away from the fleet team and proactively delivering it to the rest of business, so it can be effectively used and understood, we are giving time back to fleet managers so they can focus on the management of their vehicles.
"We see a lot of fleets trying to build their own systems, but with the limited time and resources they have available, they will get a better result if they embrace the systems that are already out there."
_____________________________________
"Connected systems that enable data access from a single software interface help make life effortless for transport managers"
Jason Craven, UK Channel Manager, VisionTrack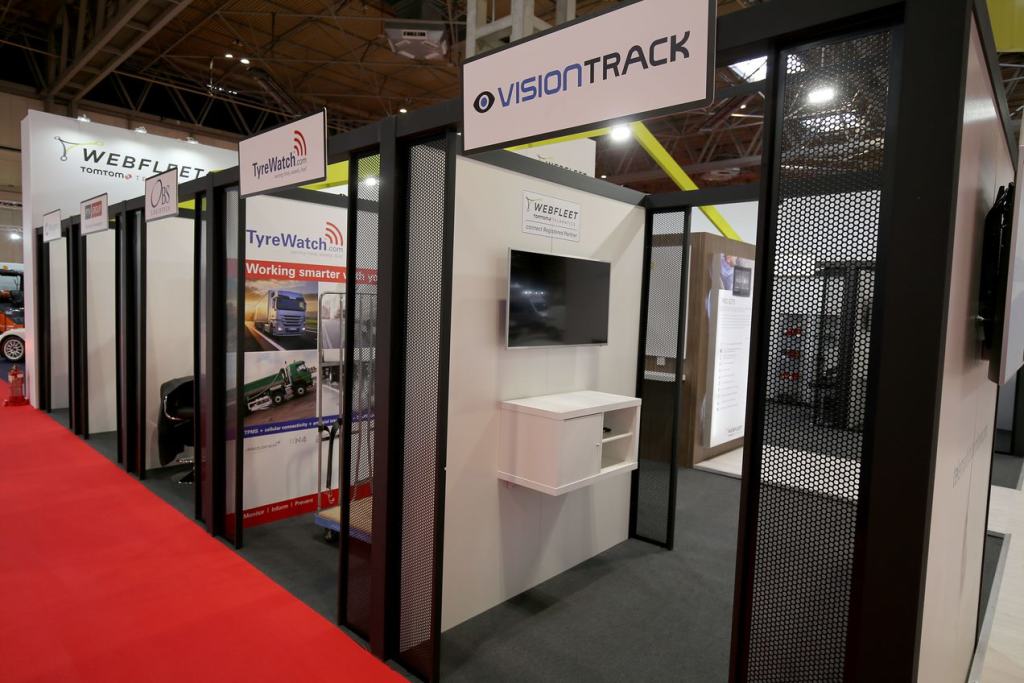 The value of having a single source of the truth was the key theme for Jason Craven, UK Channel Manager at VisionTrack.
For connected camera solutions, this can mean a welcome boost for road risk management and driver training, along with the improved management of insurance claims.
Indeed, companies that have adopted integrated video telematics systems are realising significant benefits. Those that have integrated Webfleet with VisionTrack, for example, are now able to view vehicle camera footage directly via the fleet management software.
For windscreen repair and replacement provider Auto Windscreens, this has meant being able to see exactly what has happened in any incident, helping their team respond quickly and efficiently to better safeguard its drivers. They can now dispatch recovery trucks, call the emergency services or hire replacement vehicles in just a matter of minutes.
The final piece of advice from Craven to fleet operators was the importance of companies doing their homework to ensure they invest in appropriate and quality solutions to meet their long-term business needs.
FIND OUT WHAT TOMTOM TELEMATICS AND OUR PARTNERS CAN DO FOR YOU