Electric vehicle (EV) adoption is gathering pace. Many businesses are looking at EVs to help cut costs and carbon emissions. Here's how to make the transition to EVs in an optimal way, no matter where you are in your electrification journey.
First things first. You might have asked yourself at some point—why should I introduce EVs to my business? A popular reason is to reduce your carbon footprint. But there are a lot more benefits that come with EVs:
Lower running costs when compared to internal combustion engine (ICE) vehicles
Simpler and cheaper maintenance
Financial incentives from governments and municipalities
Greater amounts of vehicle data that you can use to improve performance
The chance to be a market leader by adapting quickly to the technological shift
It's more than just a trend. According to the International Energy Agency (IEA), over 16.5 million electric cars were on the road in 2021—triple the number three years ago. Whether you want to start using EVs for the first time or you're looking for a better way to manage an electric fleet, we've got you covered.
Stage 1 in your transition to EVs: adding EVs to your fleet
1. Plan for an electric future
It's a matter of when—not if—your business fleet will need to make the electric transition. Switching to an electric fleet can be a pretty big shift for any company. You'll need to plan carefully to ensure you meet business needs, optimise cost savings and minimise disruption. We're here to help.
2. Take the first step in electrification
Thinking about adding EVs to your fleet but not sure where to start? The first step in the planning process is to review your current mix of vehicles and see how feasible it is to actually start using EVs. If you have access to Webfleet, you can use our Fleet Electrification Report to evaluate your current fleet and see which vehicles could be replaced with an electric model.
3. Establish your business case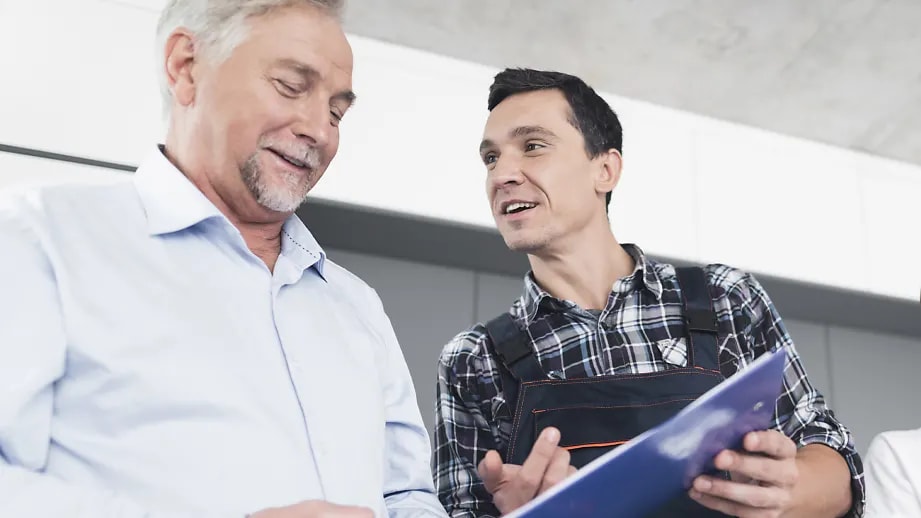 Depending on your role, you might have to convince other people in your organisation that EVs are worth investing in. That's where building a business case comes in handy. Start by calculating the estimated Total Cost of Ownership (TCO) of an EV fleet and compare it with the TCO of your current fleet—you should be able to demonstrate significant savings in everyday running costs.
Other things to include in your business case are financial incentives from the government, your impact on the environment, the PR and reputational benefits and meeting customer expectations.
4. Devise a strategy to transition to EVs
It's time to set out your action plan. You should prepare for EV procurement, prepare your drivers and work out charging matters. You'll also need operational planning and support. Fleet management solutions can help not only the transition to EVs, but their ongoing management.
Stage 2 in your transition to EVs: managing your EVs—the right way
1. Manage all vehicles in one platform
Do you already have EVs in your fleet? With Webfleet, you can monitor your electric, plug-in hybrid and petrol-powered vehicles from one interface. Our EV fleet management solution supports many market-leading EV brands, including 100% of Europe's top 10 most-sold passenger EVs in 2021.
2. Get the most out of your EVs
Webfleet's EV fleet management solution brings together all the tools you need to run your vehicles effectively. It lets you:
Plan jobs based on EV battery levels
Check charging information in real time
Get battery alerts and adapt quickly
See EV charging points clearly on your map
3. Maximise your cost savings
When introduced correctly, EVs can lead to substantial savings. Not only do electric fleets have a lower cost per mile, but EVs also have lower maintenance costs due to fewer moving parts. And there's a way to cut even more costs. With data insights, you can optimise routing to improve your EV workflow and reduce charging on the way, helping you to stretch your savings even further.
4. Achieve your sustainability goals
Connected EV data has a crucial role in tracking your sustainability goals. Telematics can harness the intelligence needed to help you make smart decisions and unleash the full potential of your electric fleet. For example, with full visibility over EV battery status, you can set more sustainable charging practices and optimise EV usage.
Take the next step in your transition to EVs
With sustainability moving higher and higher up the global agenda, it's increasingly clear that EVs will play a significant role in the future of commercial fleets.
We want to help businesses like yours get the most out of electrification. Are you looking for more insights to unlock the true value of EVs? Try our Electric mobility section of the blog.
Boost your fleet's EV potential
Read our free eBook for insights on the growing EV market, with tips on adding EVs to your fleet efficiently and effectively.
Download the FREE guide