Risk is a major issue for business fleets – it is estimated that up to one-third of all road traffic accidents involve someone who is at work at the time.
Sources of risk can be found on any journey, which is why it is important for businesses to establish comprehensive processes to identify, measure and manage these factors. By doing this, it is possible to help improve the safety of staff, reduce fleet running costs and comply with legislative requirements.
However, some journeys are undoubtedly riskier than others.
In this blog, we take a look at 10 risky driving routes across the world, from the infamous 'Road of Fate' in Bolivia to a tunnel carved out of mountains in China.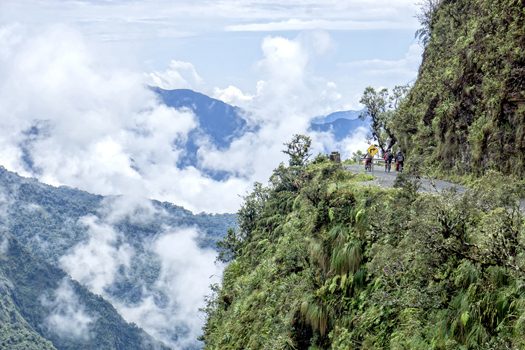 North Yungas Road, Bolivia
Known as "Death Road" and "Road of Fate", the North Yungas Road has been frequently labelled as the world's most dangerous route.
Ascending to 15,256 feet at its highest point, the road connects La Paz and Coroico in Bolivia, winding through stunning mountain scenery and rainforest.
Daring drivers are faced with cliffs of up to 1,970 feet on a road that is single-track in places and even has no guardrails on certain sections.
At one point, it was estimated that 200 to 300 people a year died on this stretch of road that is less than 50 miles long. In one year alone, 25 vehicles plunged off the road and into the ravine.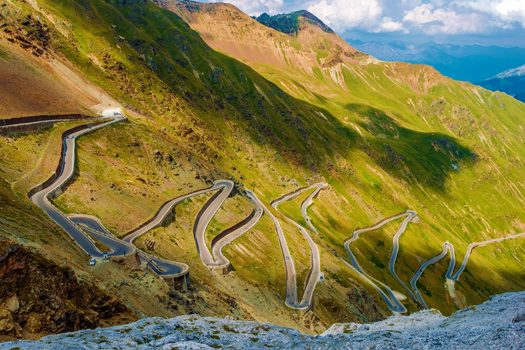 Stelvio Pass, Italy
Cut into the rock of the Eastern Alps in northern Italy, the Stelvio Pass is a dramatic mountain road that rises to heights of 9,045 feet.
Originally built in the early 19th century by the Austrian Empire, this jaw-dropping scenic route includes 60 testing hairpin bends as it twists and turns across mountainous terrain.
This makes it a challenge for drivers and it has become a popular route for motor tourists looking to test their skills.
Cold weather can make it particularly treacherous so the road is usually closed between November and May.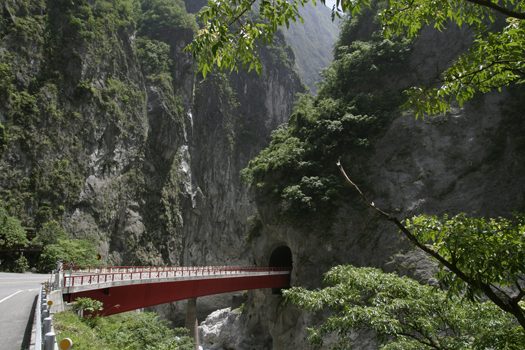 Taroko Gorge, Taiwan
Carved out of mountain rock, the section of Taiwan's Central Cross-Island Highway that runs through the Taroko Gorge National Park is incredibly striking.
However, it has also developed a reputation for danger because it includes many blind curves, sharp turns and narrow sections as it navigates the rugged and unforgiving mountain terrain.
Severe weather conditions also pose a serious risk. Regular heavy rainfall can cause landslides and rock fall, while the area is subject to regular seismic activity.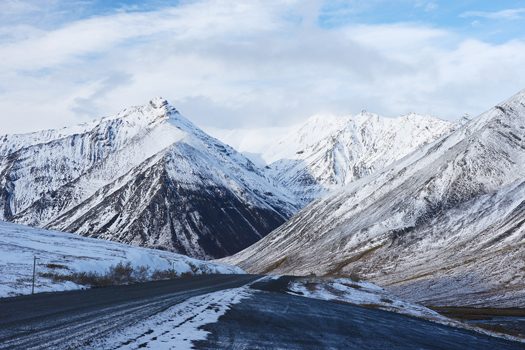 Dalton Highway, Alaska
Known as one of America's loneliest roads, the Dalton Highway is a 414 mile stretch of gravel and dirt that runs through the wintry Alaskan wilderness.
Made famous by the show "Ice Road Truckers", it was built as the service road for the Trans-Alaska oil pipeline and is victim to incredibly testing weather conditions, with temperatures known to have dipped below -76°F.
This route also includes the world's northernmost truck stop in Coldfoot – a town that got its name in the early 20th century when travelers faced by the approaching winter simply gave up and headed home.
Even so, the Dalton Highway is surrounded by breathtakingly beautiful scenery, cutting through forest and tundra, crossing the Yukon River and traversing the towering Brooks Range before ending at the Arctic Ocean.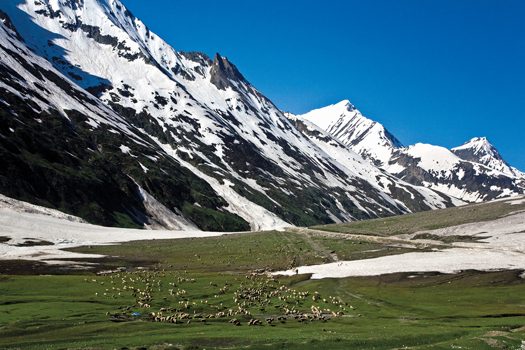 Zoji La Pass, India
This strip of the Indian National Highway 1 rises to heights of around 11,575 feet above sea level as it passes through the captivating Himalayas.
Perched between the Kashmir basin on one side and the Drass basin on the other, it overlooks snow-covered peaks and dense jungle, providing an important link between Ladakh and Kashmir.
Naturally, given the road's position, it is prone to extremes of weather, including heavy snowfall and high winds, which often make it impassable in winter.
Even in good weather, drivers must have nerves of steel to travel parts of the Zoji La Pass as the track is narrow, the drops are steep and there is no barrier to offer protection.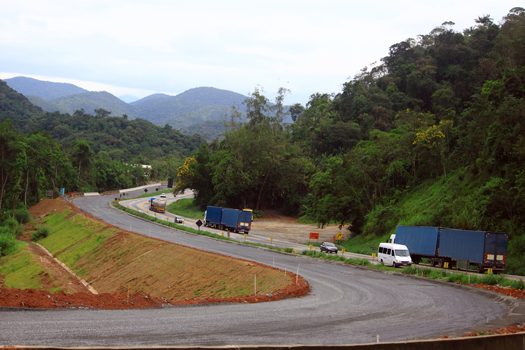 BR-116, Brazil
Dubbed the "Highway to Hell", Brazil's BR-116 spans a 2,700 mile stretch of coastline from Fortaleza in the north to Jaguarão in the south.
It is the second longest highway in the country but has the highest concentration of truckers. This, combined with unpredictable weather conditions and inconsistent terrain, makes it one of the toughest drives in Brazil.
The cliff section leading up Sao Paolo is notoriously dangerous, but many other sections are ruined by poor road conditions and even bandit attacks.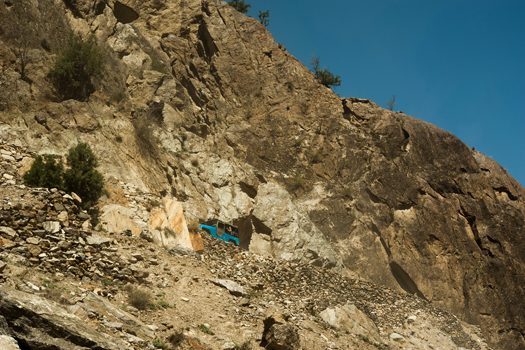 Fairy Meadows Road, Pakistan
Situated at the base of the world's ninth highest mountain, Nanga Parbat, this road boasts some unbelievable views.
But it is also a poorly-maintained, unstable and not wide enough for anything larger than a jeep.
The six mile ascent up to Fairy Meadows – a section of grassland near one of the base camp sites for Nanga Parbat – is particularly risky with no barriers protecting vehicles that attempt the gravel track.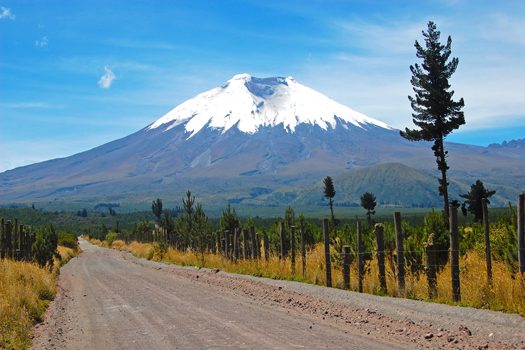 Cotopaxi Volcano Road, Ecuador
Cotopaxi is one of the world's highest active volcanoes and has erupted more than 50 times since 1738, which already makes this route a scary one.
But the road also poses its own risks, thanks to hidden potholes and a series of streams that are prone to flash floods.
Drivers also have to cross a smoldering volcano steam to enter Cotopaxi National Park, making this a uniquely challenging route.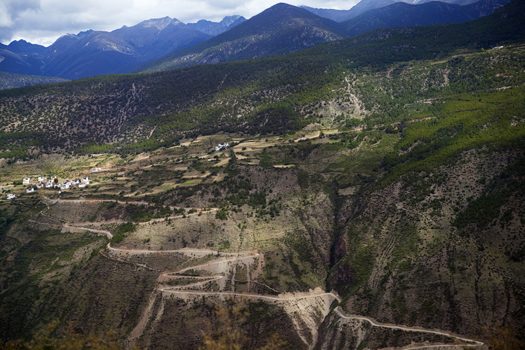 Sichuan-Tibet Highway, China
If you're afraid of heights, this journey possibly isn't one for you.
This 1,331 mile stretch of highway connecting Chengdu, the capital of Sichuan province, with Lhasa in Tibet climbs to 15,420 feet above sea level at its highest point.
Part of China's National Highway 318, it traverses 14 high-altitude mountains and includes a large number of testing hairpin bends.
One stretch includes 99 switchbacks, as the road descends 3,937 feet from the top of the Yela Mountain. The Si Du River Bridge also provides a test of nerve as it has the world's highest vertical clearance.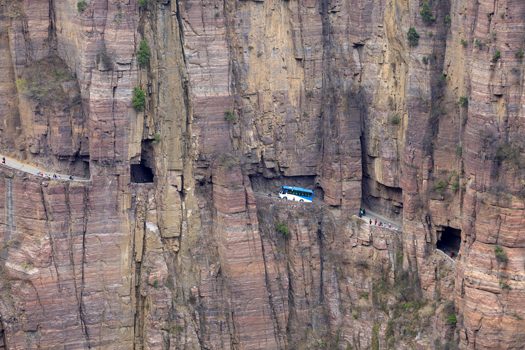 Guoliang Tunnel, China
Carved from China's Taihang Mountains by 13 villagers, this famous road has become a major tourist attraction for visitors to China.
4,000 hammers and 12 tons of steel were used to create the 3,937 foot long tunnel, with construction being completed in 1977.
Built to connect the remote village of Guoliang with the rest of civilization, it is one of the 10 steepest roads in the world and includes more than 30 mountain "windows" of different shapes and sizes.
Use of the tunnel is shared between vehicles and pedestrians, and with several unexpected dips and turns, it requires serious concentration.