Business integration
Integrate with 3rd party solutions
With fleet management platform Webfleet you can work smarter across your entire organi­zation, not just the fleet. More collab­o­ration between departments, get a complete business integration for the best results.
Unleash the power of fleet data into your organi­zation. With Webfleet's open platform approach you can customize processes to suit your business or simply tap into the existing business integra­tions we offer via our partner network.
Business integration features
Office solutions
Use WEBFLEET.connect to enrich your back-office systems with useful data from the road about vehicle location, jobs and workforce, including arrival times, working hours, mileage and more. Our Software and Hardware Alliance Partners offer off-the-shelf integration with dozens of your appli­ca­tions.
Find a system integrator⁠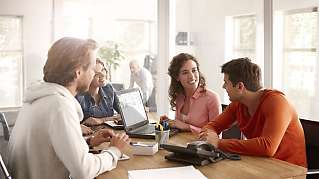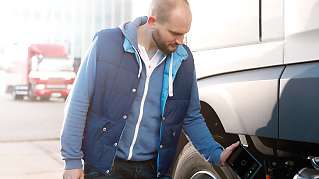 In-vehicle solutions
We connect your vehicles to your office, which improves your vehicle tracking. And since we already established this connection we want to enable you to connect other devices to your back office using LINK.connect. Allow 3rd party hardware to talk to your LINK tracking device via Bluetooth to capture additional data from in and around the vehicle, such as temperature sensors, tire pressure, barcode scanning and RFID.
Business apps
With our PRO 8 devices we digitize the life of your mobile workforce, making it easier for everyone to be informed and up-to-date.
But that's not enough, we thought. We want you to be able to run your specific business appli­ca­tions as well. Hence, we created PRO.connect, a business integration API with which you can integrate Apps on the PRO 8 with your own back-end systems.
Learn more about PRO 8⁠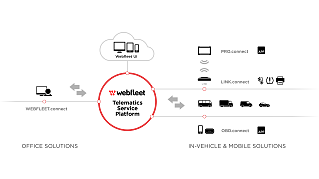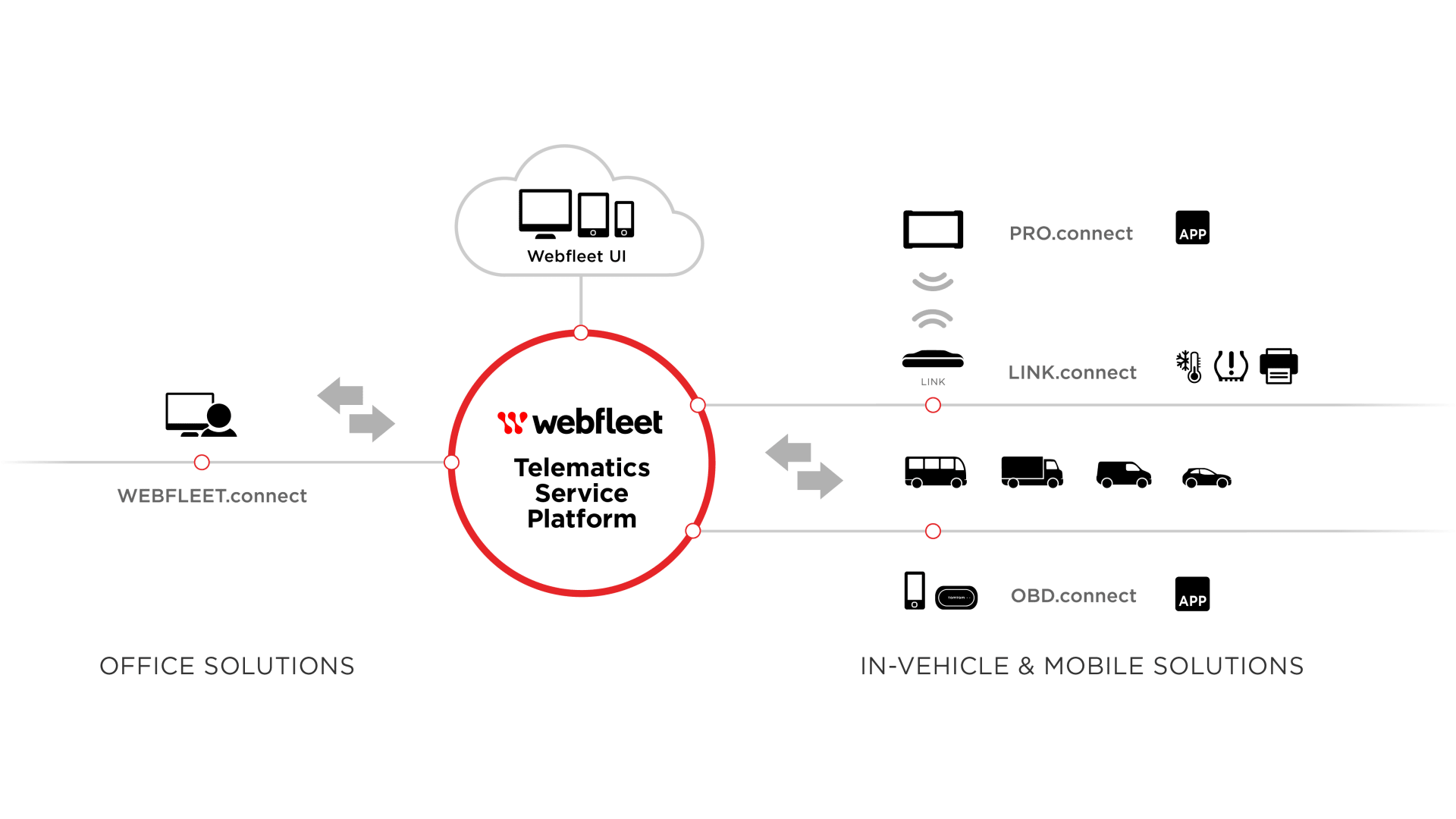 Webfleet APIs
Webfleet has three powerful APIs to help you boost your business.
WEBFLEET.connect
Integrate Webfleet with your office appli­ca­tions.
LINK.connect
Connect with 3rd party Bluetooth devices, and transmit data from the field to your back office.
PRO.connect
Use mobile apps on the PRO 8 Driver Terminal to digitize every step of the workflow.
Developer resources
Visit our developer resources pages and find everything you need to start developing today.
Business integration: Key features and benefits
Boost appli­ca­tions
Benefit from a fully-con­nected fleet and workforce management solution.
Fast integration
Implement your solution quickly and easily.
Work smarter
Customize your workflow, both on the road and in the office.
Get a demo
See how Webfleet can help your business.