Telematics is a term that covers a number of different key technologies. It includes the various telecom­mu­ni­cation devices that support the sending, receiving and storing of data, the devices integrated within vehicles that support vehicle tracking and control while on the move, and satellite navigation and all of its appli­ca­tions. The word is now mainly used in the context of vehicle telematics, meaning the application of all of these technologies to road vehicles.
The principle behind all telematics technologies
Telematics heavily rely on the use of wireless data-trans­mitting technologies such as cellular and satellite networks. It is thanks to worldwide access to these networks that telematics systems are able to function in a very precise and reliable way.
Telematics systems log location data from the vehicle's GPS tracker, as well as diagnostic information collected in real time by the vehicle's many on-board electronics. This information is then shared via one of the afore­men­tioned wireless networks and sent to Internet servers responsible for their treatment and formatting.
Finally, the vehicle's real-time data is transferred to a monitoring device or application where it's displayed in a clear, easily digestible fashion. The use of telematics in a truck fleet allows for the real-time monitoring of a large number of vehicles, including their current location, the status of their on-board devices and their diagnostic data.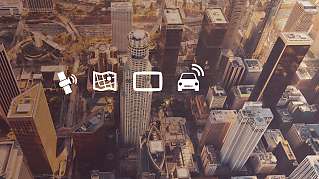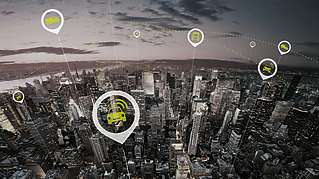 What are the main benefits of telematics?
A good telematics system offers many key benefits, helping you to:
Know where your vehicles are 24/7

Save on fuel and maintenance costs

Optimize routes with better navigation

Communicate better with your drivers

Monitor and improve the behavior of your drivers

Manage compliance with driving time and mileage regulations
These benefits have made telematics a key component of many well-func­tioning, profitable trucking businesses.
Why is telematics so key for trucking companies?
The constant aggregation of valuable real-time data from vehicles allows truck fleet managers to make smart adjustments and powerful improve­ments to their operation.
From scheduling to routing to driver management, there are lots of areas where telematics can help improve efficiency and produc­tivity.
Telematics also greatly facilitate the job of the driver. It keeps them connected with their back office, allowing them to receive crucial updates, like accurate traffic information, as soon as possible. By connecting all the vehicles and people required to keep a truck fleet running effectively, telematics has brought a new and powerful approach to how fleets are managed.